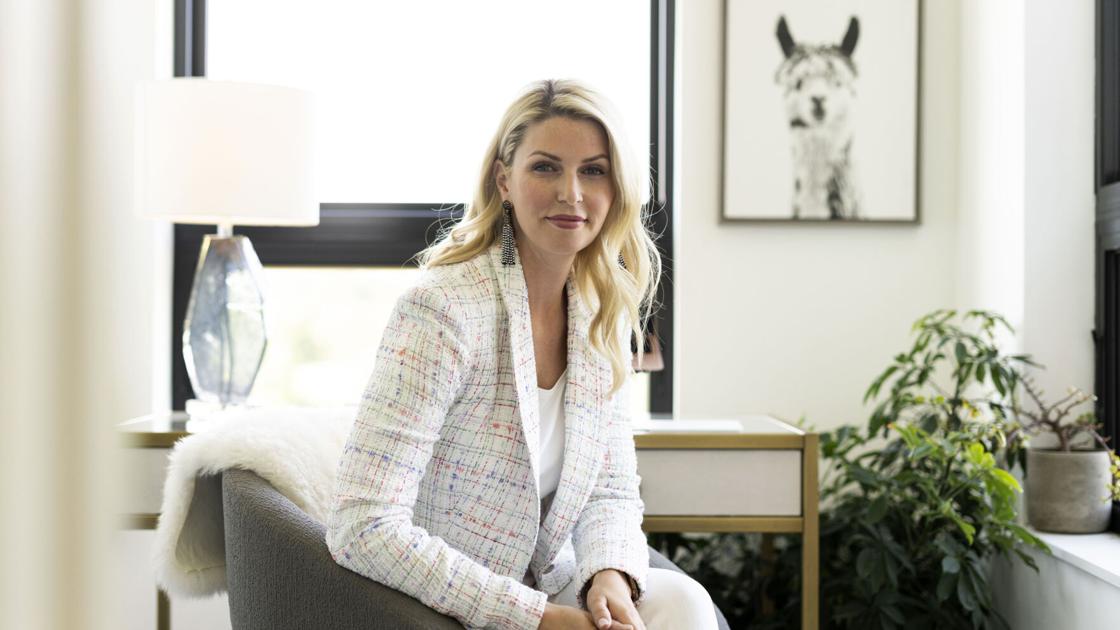 A Q&A with Darcey Nett, CEO of DotCom Therapy | Cap Times | News
Darcey Nett counts nearly two decades of experience working in healthcare start-ups and businesses in
Darcey Nett counts nearly two decades of experience working in healthcare start-ups and businesses in the Madison area.
As CEO of DotCom Therapy, she currently leads one of the nation's fastest-growing teletherapy companies offering speech, occupational and mental health therapy services online to clients in 38 states and eight countries.
Before that, Nett served as CEO of venture capital (VC)-backed ImageMover, a digital health startup providing imaging workflow solutions. There she helped raise more than $5 million in funding, including Bain Capital's first Wisconsin investment.
Nett has also worked as a senior account executive at MiMedx, which provides care options for regenerative wound healing.
In addition, she founded Always Best Care Madison, an in-home care business focused on senior and assisted living services.  She grew the company to more than 50 employees serving the increasing demand for geriatric care.  
A native of Sheboygan Falls, Nett was named to In Business Magazine's "40 Under 40 List" in 2014. She holds a bachelor's degree in consumer affairs in business from the University of Wisconsin – Madison.
Why is Madison perfect for healthcare IT?
There are so many reasons. For starters, Madison is home to a world-class university coupled with multiple hospital systems and their networks of clinics. Then you've got groundbreaking companies like Epic Systems and Exact Sciences.  
All of this naturally leads to an increased need for healthcare software jobs in the area.  Our Midwest city is constantly attracting fresh talent and I'm so excited to be a part of this new health tech industry hub.
What attracted you to the Madison region?
Well, I was lucky enough to get a taste of Madison life early on from my older siblings, who attended UW-Madison. One Badger football game and a visit to the Memorial Union Terrace was all it took to decide I'd follow in their footsteps.
Now, the longer I live here — 20 years and counting — the more I appreciate our city's small-town, community-focused ethos. Both personally and professionally, I value programs like Dane Buy Local and want to do my part to support the homegrown small businesses, services and products we're so fortunate to have here.
What are the biggest challenges in raising VC in this region for healthcare startups?
Traditionally, venture capitalists have focused on the East and West coasts in cities deemed tech-rich, such as San Francisco and Boston.  
Even though the Midwest is healthcare's best-kept secret, there's a definite trade-off. Startups, like DotCom Therapy, are forced to work harder to network and capture the attention of VCs to show them the value of our companies and why they should invest in them.
Luckily, Madison is developing a great start-up ecosystem for both networking and fundraising.  For example, HealthX Ventures, a local healthcare VC firm, has done a phenomenal job aiding and guiding our entrepreneurial community.  They've been so supportive of DotCom Therapy, helping our company learn and grow, and bringing in more opportunities for us as well as for the region.
How has the COVID-19 pandemic affected your company?
At DotCom Therapy, our team is incredibly fortunate we've been able to continue providing speech, occupational and mental health therapy throughout the crisis.  And in many ways, our services are needed more than ever.  
During a pandemic, mental health services are extra crucial for those struggling with uncertainty, on furlough or out of a job, or trying to balance a job while caring full-time for their kids. That's why we secured increased adoption and financial coverage for telehealth care, which increases access to care and affordability.
While other companies are just starting to move online, we've been perfecting our online policies and procedures for years.
What is your favorite thing to do in Madison?
My favorite Madison things usually revolve around two activities: eating and being outside.
I love taste-testing my way through our city's amazing food scene — with a glass or two of wine — and taking weekend walks through the Arboretum or around the lakes with my husband.  Also, I look forward to the day when the Dane County Farmer's Market re-opens so I can pick up a loaf of Stella's spicy cheese bread.
And, of course, I love just hanging at home on the farm with our 31 chickens and ducks.