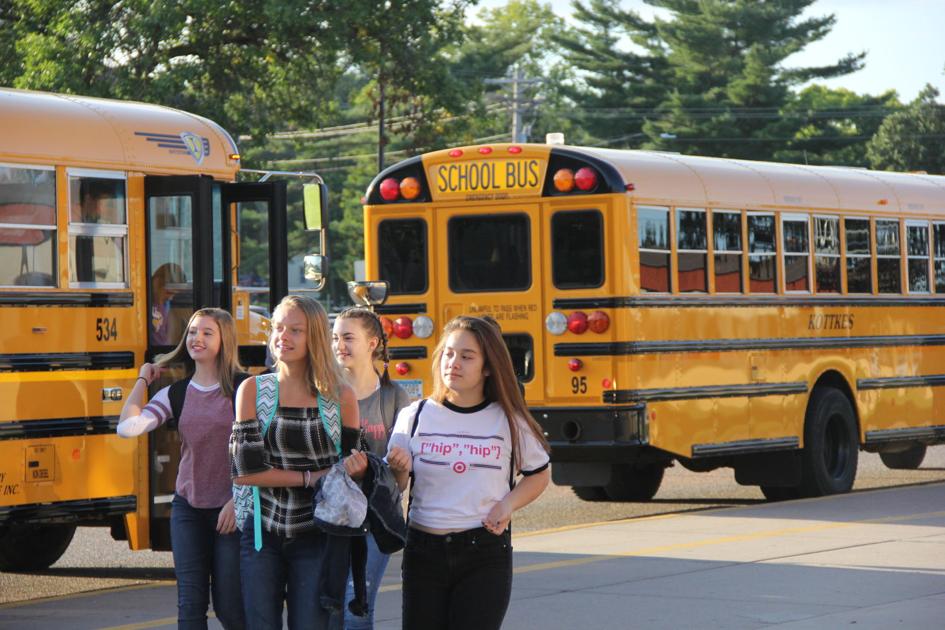 Anoka-Hennepin to form COVID-19 data advisory group | Free
As COVID-19 cases continue to rise, the Anoka-Hennepin School District is forming an advisory committee
As COVID-19 cases continue to rise, the Anoka-Hennepin School District is forming an advisory committee to examine local data on the spread of the disease and make recommendations to the School Board.
According to district spokesperson James Skelly, the group will provide community and expert input as the district determines what local metrics should influence future decisions about distance learning and extracurricular activities.
The committee will include school district representatives, but the "majority of the group would be community members and public health officials that aren't aligned with the district," Skelly said Friday, Oct. 30.
The move comes after the Minnesota Department of Education clarified guidance in its Safe Learning Plan following a decision by the Anoka-Hennepin School Board to continue athletics and other activities, even as middle and high school classes move online.
On Oct. 23 the Anoka-Hennepin School District announced that county-level data on the spread of the novel coronavirus meant the district would shift to distance learning for middle and high school students as of Nov. 4 and would continue with that model through at least Dec. 4. Initially the district said it was putting sports and other activities on hold.
After an outcry from parents and students, the School Board voted 5-1 Oct. 26 to allow activities to continue while the district sought further guidance from the state.
In a message to district leaders the next day (read it here), Minnesota Deputy Commissioner of Education Heather Mueller emphasized that districts should take a "scalpel approach" that considers not only the county-level data "but also the number of confirmed cases, quarantines, and close contacts in your school community, each school building within your district, and other data such as individuals with influenza-like illness."
Based on the additional data, different districts within the same county may adopt different learning models.
"If your data indicates that substantial, uncontrolled community spread is occurring and/or there is a significant degree of impact on the school community, with multiple confirmed cases or large-scale outbreaks occurring among students and staff, then you must move to distance learning and discontinue activities and athletics for a minimum of two weeks," Mueller wrote.
But if a district chooses to shift to distance learning when local data don't require it, activities may continue.
Not all districts in Anoka County chose to shift to distance learning based on the county-level data. The St. Francis School Board, for example, voted Oct. 26 to review data for the next three weeks, with the possibility of moving to distance learning for secondary students Nov. 16. The St. Francis School Board meets again Nov. 9 to discuss the path forward.
Anoka-Hennepin expects to stick to its plan to remain in distance learning through the end of the trimester, but activities will continue "until we're required to be in distance learning," according to Skelly.
Until this week Anoka-Hennepin had relied primarily on county-level data, Skelly said. So now it needs to determine what localized data it should consider in the future because the state doesn't specify exactly which data points to use, Skelly said.
That's where the advisory group comes in.
Skelly expects it will include four to six parents/guardians, as well as public health officials from Anoka and Hennepin counties, epidemiologists (the district has reached out to Allina Health) and school district staff and board members.
Skelly said the group is an effort to have community involvement in the decision-making process. He's also aware that a significant number of parents want the district to offer full in-person learning now, and he agrees in-person classes are the ideal.
"The goal of the district has been to return our students to full in-person learning as the conditions allow," Skelly said. "It's determining what are those conditions that would allow it."
But as the district looks forward to the day it can resume in-person learning, coronavirus infection rates locally continue to climb as cases surge in Minnesota and nationally.
According to data released Oct. 29, the 14-day new case rate for Anoka County rose to 39.23 per 10,000 people for Oct. 4-17. It was 28.88 per 10,000 in Hennepin County. That's up from 33.13 per 10,000 in Anoka County and 25.39 per 10,000 in Hennepin County reported for Sept. 27 through Oct. 10.
It its Oct. 30 daily update the Minnesota Department of Health reported 18 new COVID-19 deaths statewide and 3,083 new confirmed cases.
Since the start of the pandemic Anoka County has had a total of 9,533 confirmed cases and 156 COVID-19 deaths, and Hennepin County has seen 36,023 confirmed cases and 997 deaths, according to Department of Health data as of Oct. 30.