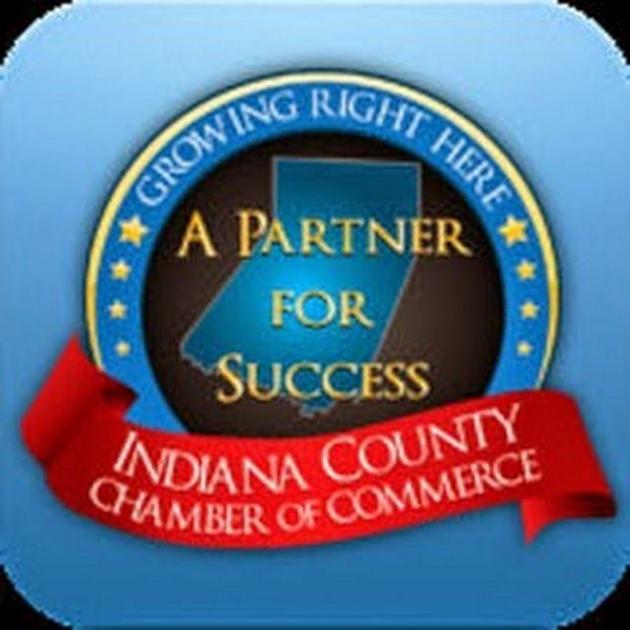 Chamber report: luncheon, shopping local, COVID | Local News
The Indiana County Chamber of Commerce held its monthly board of directors meeting on Nov.
The Indiana County Chamber of Commerce held its monthly board of directors meeting on Nov. 12 at the Hilton Garden Inn.
The board discussed a number of issues, including the chamber's annual meeting, shopping local, COVID-19 and Indiana University Pennsylvania.
Chamber President Mark Hilliard began his update by discussing the annual meeting, which is scheduled for Dec. 4 at noon. The meeting will be held virtually on Zoom and will be free for all members.
"It is disappointing that circumstances this year do not allow for us to meet in person," Hilliard said. "However, we are pleased that we will still be able to hold our annual membership meeting and that all members will be able to join in at no cost from anywhere."
As part of the meeting, Jeffrey Tobin will be providing a keynote address during the 45-minute meeting, titled "From Dis-integration to Re-integration."
"This year provided a number of challenges for our businesses, but I also feel that it created a few new opportunities to conduct business in different ways," Hilliard said. "This keynote address will look at the positives from this past year and talk about what our area businesses will be able to take with them as we move into more positive economic times in the future."
Hilliard reminded everyone to shop local during the holiday season and by saying that the chamber is going to help ensure that patrons are able to shop safely.
"We are going to have 1,000 masks to distribute to our area businesses free of charge so that they can hand them out to their customers," he said. "It is important now more than ever that we support our local businesses, especially during this holiday shopping season. But we also need to do so in a safe and responsible way."
Masks will be available beginning next week by contacting the chamber office.
County Commissioner Mike Keith began the local report by mentioning that as the county gets ready to announce its new budget, the commissioners continue to work with local agencies and municipalities in every part of the county.
"We are happy to meet with and work with our municipal governments all throughout the county to find out what their problems are and in what ways we can work together to solve them," Keith said. "We are also continuing to review the overall framework of how our county operates so that we can look for new ways keep Indiana County growing."
Commissioner Robin Gorman concurred by stating that building relationships is essential in helping the county to move forward.
"As Chairman Keith and I go out and meet with our township, borough and school district partners, we continue to emphasize that their residents are our residents, and we all need to be working together for our county residents' needs," Gorman said. "It is all about building relationships and working with all of our directors to ensure that we have a positive message to deliver in each and every sector."
One of the areas that the commissioners are reviewing is the framework on the Indiana County Center for Economic Operations (CEO).
"We are exploring a new model for the CEO moving forward," Gorman said. "We want to explore with our current industry leaders throughout the county, by holding industry sector roundtables. We want to hear from those representatives about what may be future growth areas within their industry sectors for Indiana County. Prior to these industry sector roundtables local industry leaders would be personally contacted and then sent a county prospectus and a personal invitation to them and to invite colleagues within their industry sector to participate."
With the spike in COVID-19 cases in the county, Gorman reported to the board that the COVID-19 Recovery Task Force is working diligently with the public relations consultant Pipitone Group to begin pushing messages out to the public using various media very soon.
"We are exploring ways to reach every resident in the entire county with the proper information to ensure that every single person who wants information and answers have access and are properly informed," she said.
State Rep. Jim Struzzi, R-Indiana, began the state report by informing the board that the public comment period is underway for the Regional Greenhouse Gas Initiative and that people have less than 60 days to make public comments.
'We need to make sure that we get the right message out to everyone in a unified manner so that our community understands the full impact that this initiative will have on our region, and can make their public comments from an informed perspective," Struzzi said.
In addition, Struzzi said his office continues to get calls regarding the election.
"We are asking for an audit to the election process to make sure that every vote is counted and that all were submitted legally," he said.
Struzzi concluded his report by discussing the state budget.
"Revenues came in much higher than expected in October, but we still have many gaps to fill and some hard decisions to make," he said. "We have to look at ways to help get Pennsylvania some new revenue and make businesses want to come to our commonwealth."
Indiana Regional Medical Center reported that it has continued to see an increase in patients in its emergency room, outpatient testing and in-patient setting related to the recent increase in COVID-19 cases in the community. The in-patient census for COVID patients is at the highest point since the beginning of the pandemic, hospital officials reported.
The COVID testing program developed in partnership with IUP has been very important to address the needs for rapid turnaround of testing. IRMC emergency preparedness efforts in the past provided some advantages with supply inventory. The COVID pandemic planning and daily taskforce meetings has allowed IRMC to address the increase in COVID in our community. 
IRMC stressed the importance of businesses and community members to remain vigilant during this critical time, including wearing masks and practicing social distancing.
IUP President Dr. Michael Driscoll began the education report by discussing fall commencement ceremonies, saying there will not be a full commencement ceremony this year.
"Although we will not be able to do the full ceremony this December, we will be doing a virtual commencement ceremony so that we can still recognize the students but do so in a responsible manner adhering to the state's guidelines," Driscoll explained.
The IUP president continued his report by discussing many of the difficult decisions that the university has had to make in recent weeks.
"We are in the middle of a difficult time right now," he said. "We have seen our enrollment decline by one-third since 2012, yet the reduction in our expenses and our employees has not followed a similar decline."
Driscoll reported that the university is facing a shortfall of $16 million and that IUP continues to look at options for ways to overcome that shortfall in the future.
Indiana County Tourist Bureau President Gregg Van Horn said that although the ICTB marketing budget has declined due to the impact of COVID-19, Indiana County has received a great deal of publicity through the use of social media. Working with travel writers, bloggers and online publications, ICTB has held steadfast in continuing to promote Indiana County. Over the past several months, these successful efforts have produced a 15 percent increase in viewers' engagement.
As the ICTB gratefully waves good-bye to 2020, they are creating a 2021 calendar with the theme "The Emerald Tour," which highlights destination spots located west to east along Indiana County's southern border area. Included again this year will be many beautiful photographs shot by Anthony Frazier. Gazette Printers will be printing the calendar.
Van Horn shared that the Wreaths for Indiana County Veterans project will take place again throughout Indiana County at noon on Dec. 12. Wreaths will be laid at the entrance of every cemetery in honor of those who have served. Each wreath costs $20 and donations will be used to honor the services of all our county veterans.
The tourist bureau will provide the large wreath for the formal wreath dedication ceremony at the Indiana County Court House Veteran's Wall as it has for the past five years. You can make a tax-deductible contribution payable to ALA Unit#141 and mail it to Wreaths for Indiana County Veterans, P.O. Box 45, Kent, PA 15752-0045.
Indiana County Development Corporation President Jim Wiley said that although economic development has been a challenge since March, the Indiana County Development Corporation (ICDC) is beginning to see an increased level of activity.
"We are starting to see real positive movement with a number of projects that we are working on, including at WyoTech and the 119 Business Park," Wiley said.
Wiley reminded the board that the Indiana County CARES Act Revolving Loan Fund is now available to businesses that have been impacted by COVID-19. The money can provide 100 percent financing equal to six months of working capital, up to $50,000. The borrower may request no payments for the first year with the principal paid back over three years, thus a four-year term. For more information or an application, businesses can contact the Indiana County Office of Planning and Development at (724) 465-2662.
Linda Gwinn of the Blairsville Community Development Authority began her report by mentioning that Fox News recently ran a story about the 30th anniversary of the Veterans Day Flag Display in the Blairsville Cemetery, which honors more than 1,100 Blairsville-area deceased veterans. More than 40 volunteers placed the flagpoles, raised the 15-foot flags and placed the veterans' markers for Veterans Day.
Ongoing virtual meetings are being facilitated by the planning office to gather input from the community about uses for the green space left by the removal of the Murphy's Building in Blairsville. Ideas are being discussed for ways to make the lot a feature in the downtown area for outdoor eating, entertainment, stormwater management and education features, as well as ways to tie the lot into a place for visitors and families who use the Blairsville Riverfront Trail and the Conemaugh River to eat and relax.
Light Up Night in Blairsville will be held Dec. 5. The Blairsville fire department will take Santa Claus through the neighborhoods at 4 p.m., handing out candy canes along the route.
There will be a small parade with the homecoming queen and Santa en route to the beautifully decorated historic bandstand, arriving around 5:30. There will also be a luminaria display surrounding the bandstand with a list of those remembered, honored and thanked for their service throughout the year. Luminarias are on sale for $5 each by the Friends of the Blairsville Community by calling (724) 459-8588.
As part of the festivities, Christmas music will be played by Ferguson Funeral Home. The brass section of the Community Band will be performing from 4 to 5 p.m. at the bandstand. Food trucks and different craft vendors will be set up at the Diamond from noon to 5:30. Light displays donated by the Indiana County Parks and Trails and a life-sized Nativity scene will surrounding the bandstand area. A cookie walk will be from noon to 3 p.m., with the merchants distributing the cookies. There will be a store-decorating contest at the businesses on Market Street. The cookie walk crowd will vote on its favorite store decoration. A door-decorating contest will be performed by the elementary-aged children.
Upcoming chamber member events include:
• Monday: Ribbon-cutting at Tri-Star Motors In & Out Tire and Lube in Blairsville
• Tuesday: Coffee Talk (chamber check-in) on Zoom, 9 a.m.
• Dec. 4: Chamber annual meeting on Zoom, noon
• Dec. 5: Trees for Troops at Mytrysak Tree Farm, 9 a.m. to 5 p.m.
The chamber board will meet next on Jan. 14.