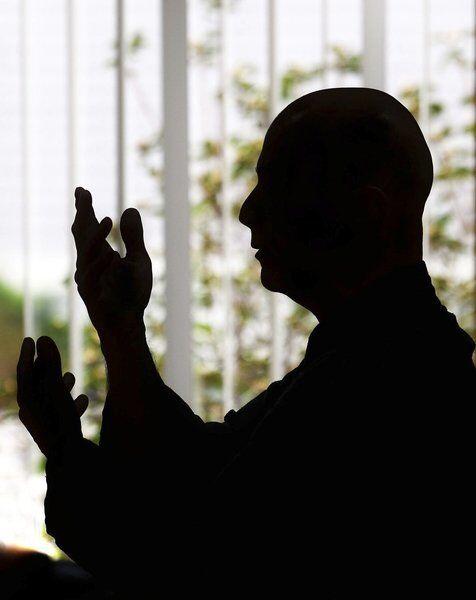 'Cheers' of fitness centers closes doors | Merrimack Valley
ANDOVER — They worked hard to power through the pandemic. First, when the owners of
ANDOVER — They worked hard to power through the pandemic.
First, when the owners of this gym closed their doors per Gov. Charlie Baker's orders, they started online fitness classes, but without collecting dues from members. Then they added some small outdoor classes.
Eventually, indoor training was allowed again when Baker began to lift restrictions as COVID-19 case numbers dropped, but the relaxed rules rules didn't necessarily translate into people feeling good about working out indoors.
Those obstacles — combined with the financial strain of having been closed for three months and a disagreement with their landlord — forced Diane and Alex Kiesel to close Yang's Fitness Center on Sept. 30.
It was a staple in Andover for decades.
"I feel disappointed we weren't able to keep our doors open," Diana Kiesel said. "A lot of businesses are waiting for that day when COVID restrictions are lifted. We just didn't have it in us to wait it out."
In the days since the Kiesels announced they were closing, there's been an outpouring of support and much sadness surrounding the loss of a place that they, their employees and clients describe as the "Cheers" of gyms. It was where members felt welcome and everybody knew each other's name.
Former employee Emily Riemer, 40, worked at Yang's when she was in high school and came back in her mid-20s while she was writing her master's degree thesis. Working at the front desk, she was in charge of making sure birthday cards were sent out to members every month, she said.
Those little touches helped create the gym's comfortable atmosphere, she said.
"It was great to see how they'd grown and that they were successful," said Riemer, a former Andover resident who lives in Arlington now. "It was inspiring to see how people, they (the Kiesels), can make a change in other people's lives just by making them feel well."
It's "heartbreaking" that the 32-year-old gym, which over the years had multiple moves and expansions, came to an end this way, she said.
Alex Kiesel started Yang's as a martial arts studio in 1988 in Andover. About seven years later, he expanded it into a larger gym. The gym moved to North Andover for a few years before returning to Andover.
It has been at its Dundee Park location in Andover for the past 15 years.
The Kiesels say they will miss the fundraisers they held to give back to the community — events which also helped them grow membership.
They will also miss being part of the community that characterized Yang's, they said.
The outpouring of phone calls, texts and emails they've received from both current members and people who hadn't been there in years drove home how much their business mattered to people, they said.
"You don't realize you are doing that in the midst of going to work," Diana Kiesel said.
One of the most important things to them is that the people they connected with continue practicing healthy habits.
"Exercise is hard," Diana said. "Surround yourself with people who are motivated or find a way to motivate yourself."
With the Kiesels' blessing, some of the former trainers from Yang's are creating a virtual gym where they are offering workout classes through a Facebook group every week, said Tracy Callahan, one of those trainers.
Callahan has worked at multiple gyms, but Yang's was different, she said. It felt like a second home.
As owners, the Kiesels also worked there full time, so anything needing repairs was taken care of in a timely manner, and being part of the gym was a very personalized experience, she said.
"It's sad," Callahan said of the closing. "It's unfortunate."
Helping local gyms during the pandemic "could have been handled better," she said.
The closing hasn't set in for Callahan because the pandemic has caused months of disruption, however "once things come back, there's going to be a greater sense of loss," she said.
Alex Kiesel has plans to continue working in fitness once the pandemic passes, he said. He will likely focus on martial arts.
Diana said she isn't sure what she will do. Her background is as an accountant, but she's unsure if she wants to sit at a desk again after teaching kickboxing and other fitness classes for a living.
The Kiesels said they are going to take some time to relax after closing the gym, because they hadn't taken time off in years.
"We live in North Andover, so we will be around," Diana promised.
More information about the trainer's Facebook group is available by emailing [email protected].