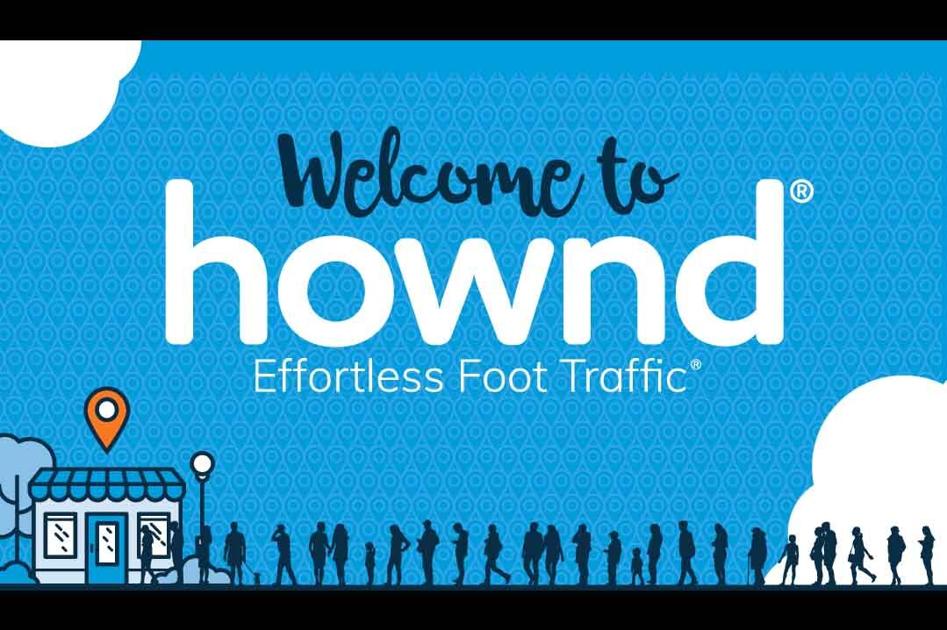 City-sponsored program helping Mesa businesses | Business
Small businesses across the Valley are struggling to adapt to the pandemic and few have
Small businesses across the Valley are struggling to adapt to the pandemic and few have been as hard-hit as restaurants. 
That's why the Mesa location of Flancer's Restaurant is one of 50 Mesa businesses that have joined the online program hownd.com in an effort to accelerate foot traffic and revenue during the pandemic. 
"The Mesa Cares program gave us the funding so we thought, 'Oh, we'll give it a try,'" owner Jeff Flancer said.
The online program is available at no cost to Mesa merchants after the city established used some of its federal pandemic-relief money to cover Hownd's administrative fees, according to Kim Lofgreen, Mesa's marketing and business development manager. 
Hownd is a Tempe-based business that offers an app called MyHownd designed for consumers to find nearby businesses. 
The merchant-focused site, originally called FetchRev, is the digital promotional tool founded in 2015 by CEO Brandon Willey and rebranded as Hownd in Nov. 2019, according to spokesman Larry Fleischman.
Mesa businesses work with Hownd to create a variety of promotional offers, according to Fleischman. These offers can be vouchers, coupons or value packages.
"We will distribute that offer, or offers, through the MyHownd app," said Fleischman. "We'll make it available through the business website through pop up. We'll distribute it through email, through the business's Facebook as well."
The Mesa and Hownd partnership started in early September and by Sept. 23, over 800 coupons have been claimed, 100 have been redeemed in-store and 23 gift cards and vouchers have been purchased, according to Fleischman.
Fleischman said Hownd's app is an ideal way for brick-and-mortar businesses to increase the number of customers during the current environment.
Hownd and municipalities saw an opportunity and began partnerships in April. 
"The city of Tempe was actually the first East Valley municipality to create a partnership with us," said Fleischman. "It went really well really fast. Mesa picked up on that."
Hownd has since partnered with Queen Creek and Tucson. A couple of weeks ago, Hownd partnered with Winter Garden, Florida. 
Over $3 million in immediate revenue has been raised since the COVID-19 pandemic, according to Hownd's website, which also states that Pedal Haus Brewery in Tempe raised $3,700 in less than a month using the app. 
Flancer, who signed up nearly a month ago, said Hownd is still a work in progress but that he's seen results. 
"We had a flash sale on certificates and sold a couple of thousand dollars' worth, and got claims on a coupon," he said.
Flancer said the most noticeable difficulty is the learning curve for his staff to redeem customer's coupons.
 "We have to get the okay when we try to do a coupon," said Flancer. "It seems we have to wait for Hownd, which is kind of unusual." 
Fleischman said Hownd almost always approves offers quickly when a merchant creates their own and that representatives are available to provide technical and other assistance. 
In addition to Hownd, Lofgreen said the City of Mesa offers free technical assistance, over 100 webinars for small businesses, a restaurant boot camp and other services provided on the mesa.gov website.
"Our small businesses are really getting hurt right now," said Lofgreen, who cited reports about the number of small businesses nationally that could close their doors for good as the result of the pandemic.
"The economy is built on the back of small businesses to some degree," said Lofgreen. "I know the city is doing everything that we can right now."
The website smallbiztrends.com reported Sept. 11 that the impact of the COVID-19 pandemic response on American small businesses is weakening.
Citing the latest data from the U.S. Census Bureau Small Business Pulse Survey, it said "fewer businesses than ever are reporting that the pandemic creates a very negative effect on their company" and that 31.8 percent of small business owners the bureau survey reported that the pandemic is having a "large negative effect" on their operations.
But it added, "There are still thousands of small businesses reeling from the harshest business restrictions imposed by some states. Restaurants, bars, hotels, and gyms and fitness centers are likely those indicating the pandemic is still having a harsh impact on business. These businesses truly need a helping hand or two."