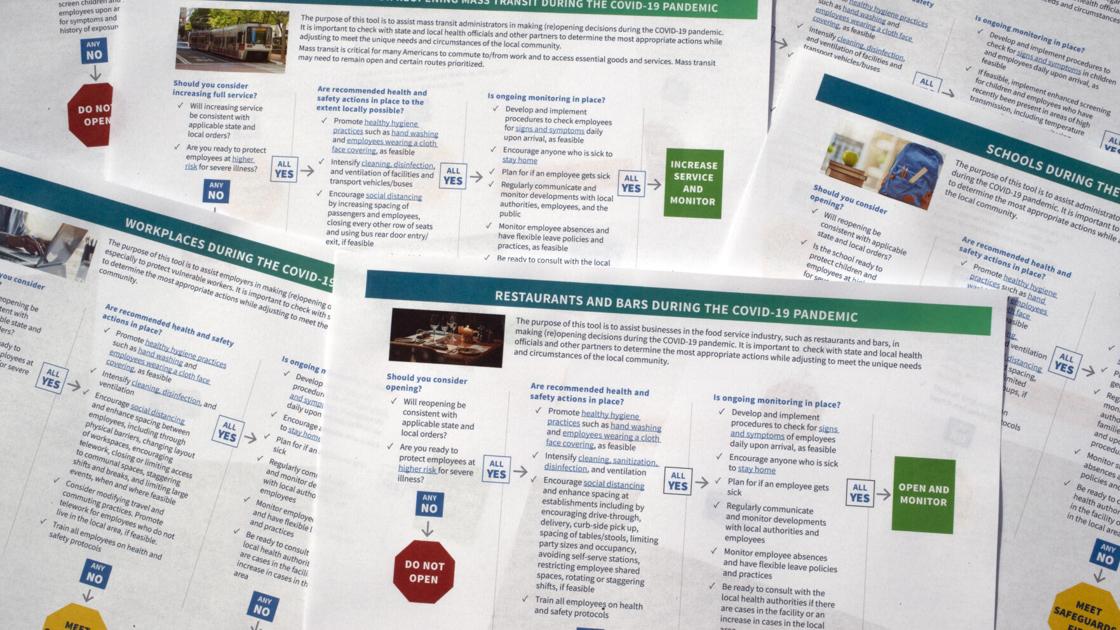 Clarence Fanto | The Bottom Line: In Berkshires, has protective virus bubble burst? |
LENOX — What comes first: Minimizing, if not eliminating, all coronavirus risk for students, families
LENOX — What comes first: Minimizing, if not eliminating, all coronavirus risk for students, families and school staffers? Or, prioritizing at least some in-classroom learning, which, everyone agrees, is the best form of education, by far.
It comes down to a 50-50 choice, and one can make the case either way, as a remote Lenox School Committee meeting Thursday night demonstrated, with 100 people participating online and more than a dozen offering strong views.
Until the recent sharp upsurge in COVID-19 cases nationwide, the hybrid model combining in-person and remote learning, with a choice for families preferring the safest, stay-at-home/online option, made the most sense. There were plenty of studies showing that schools were a relatively safe environment, especially compared with indoor dining and other gathering places.
One of the largest studies, from Brown University, analyzed data from about 200,000 kindergarten-through-12th grade students attending school in person from 47 states in September and early October. It found an infection rate of 0.13 percent among students and 0.24 percent among staff.
"One might argue that any risk is too great, and that schools must be completely safe," economist Emily Oster of Brown University wrote recently. "But this approach ignores the enormous costs to children from closed schools. The children affected by school closures are disproportionately low-income students of color. Schools are already unequal; the unequal closures make them more so. Virtual school is available, but attendance levels are not up to par. Pediatricians have linked remote schooling to toxic stress."
But, this month, the findings from studies stressing the safety of schools became less relevant, and most likely outdated.
The coronavirus is raging out of control nearly everywhere in the U.S. and globally. Bringing it under control will take until next spring, at the earliest, when a majority of the population has been vaccinated.
One infectious disease specialist said the upward trend in virus data is ominous.
"I don't want to catastrophize, but they are terrifying," said Dr. Cassandra Pierre, medical director of public health programs at Boston Medical Center.
It's heartbreaking to tell students they can't return to their classrooms until mid-January, after Thursday's 4-2 vote by the Lenox School Committee. It's even more heartbreaking to have to make that tough choice for the health and safety of the school community.
But, the bottom line is that Berkshire County no longer can count on what has been a protective bubble from the pandemic. From all available recent data, we must consider that the bubble has burst.
One student told me how sad it was to have to forsake the classroom for the next two months.
"Remote learning is awful; being able to work in person with the teachers and other students is so much better than spending five hours on a screen," the extremely disappointed student said.
Reality bites hard. Massachusetts education officials reported 398 new COVID-19 cases among students and 254 among school staff members statewide during the week that ended Wednesday. There have been cases affecting multiple school districts in our county, forcing a return to full-time remote in Pittsfield, North Adams, Adams and the Berkshire Hills system serving Great Barrington, Stockbridge, West Stockbridge and several other towns.
As CommonWealth Magazine and other news sources reported this week, the Centers for Disease Control and Prevention quietly removed controversial guidelines from its website promoting in-person learning in schools, and instead is now listing it as "high risk."
The CDC removed the earlier guidance recommending school reopenings without a public announcement sometime in late October.
"Some of the prior content was outdated, and as new scientific information has emerged, the site has been updated to reflect current knowledge about COVID-19 and schools," a CDC spokesperson told The Hill, a nonpartisan, web-based news outlet in Washington.
Now, the CDC website says "the body of evidence is growing that children of all ages are susceptible to SARS-CoV-2 infection and contrary to early reports might play a role in transmission."
Also this week, the American Academy of Pediatrics and the Children's Hospital Association released a report finding that the coronavirus is infecting children now more than ever. As of Nov. 12, over 1 million children have tested positive for COVID-19 since the onset of the pandemic.
Over the two weeks starting Oct. 29, there was a 22 percent increase in child COVID-19 cases, or 185,829 new cases, nationwide. In Massachusetts, the total is 15,562 cases among children as of Nov. 12, or 9.4 percent of total cases.
State Education Commissioner Jeffrey Riley said he and Gov. Charlie Baker have relied on medical expertise in encouraging school reopenings, but acknowledged the shifts in CDC guidance.
The state is rolling out a rapid-testing program in early December for 134 school districts — including Berkshire Hills, Central Berkshire and Southern Berkshire and the Clarksburg School — for students who show symptoms of the virus. The role that the federal Abbott BinaxNOW testing program will play has been debated among school officials; some say the state needs to go further to conduct weekly surveillance testing of asymptomatic students and staff.
Glenn Koocher, executive director of the Massachusetts Association of School Committees, voiced concern about the rapid increase the state is seeing in cases.
"It looks like we could be back to where we were in May and June, and that's a bit frightening," Koocher said.
As veteran educator William Cameron, the interim superintendent of the Lenox school district and a Pittsfield School Committee member, put it: "Students would be best off if schools were open every day for full-day, in-person instruction provided by a teacher physically present in class. …What is best is not possible. We face hard choices about what our highest priorities should be and how we should proceed reasonably for acting on that priority."
I consider the choice excruciatingly difficult. But, the evidence is on Cameron's side, supported by educators in Lenox and other communities. His recommendation, adopted by the Lenox School Committee in a 4-2 vote, to return to all-remote until mid-January may be unpopular with many parents and some students.
But, the school district has chosen to be forward thinking, rather than reactive. Painful as it is, that agonizingly challenging decision should be respected as brave, admirable, and in the best interests of the school and the town.