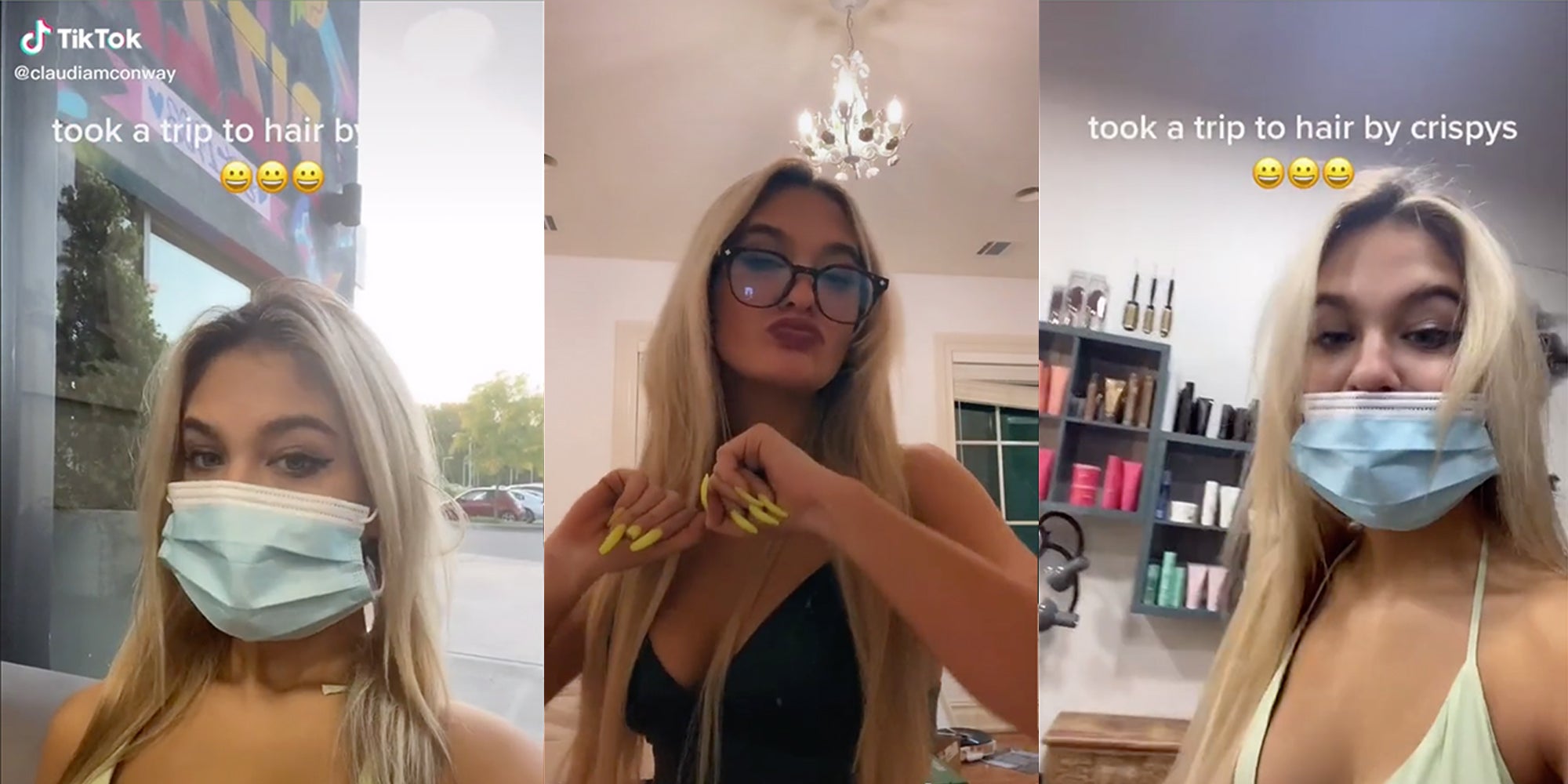 Claudia Conway Tells TikTok Creeps to 'Stop Sexualizing Minors'
Friday in a now-private video post on TikTok, Claudia Conway made a statement letting her
Friday in a now-private video post on TikTok, Claudia Conway made a statement letting her followers know that she's fed up with being sexualized on her account. The 15-year-old daughter of Kellyanne Conway, former counselor to the president, has previously been vocal about her distaste for inappropriately lewd comments and messages directed at her on the platform when users began suggesting that she make an OnlyFans, despite being underage.
Claudia Conway posted a short clip with the text "Stop sexualizing minors, it's gross," written over it. "'Stop sexualizing minors and women in general. Some of my comments are gross," she wrote in the clip's caption with a barfing emoji.
Following the earlier OnlyFans incident, Claudia Conway made a video shutting commenters down and reminding them that she is still underage. "It is a great day to be a minor. Youth—youthful. A child. 17. 17-years-old, I am in high school," the clip's audio can be heard stating.
Earlier this month, comedian and co-creator of Chapelle's Show Neal Brennan came under fire for suggesting that the teenager create an OnlyFans. He faced backlash for a tweet which stated that "Conway should make an OnlyFans for White House intel," while critics said that a joke about a teen creating an adult content page is inherently inappropriate.
Claudia Conway recently made headlines when she shared her bout with COVID-19 via TikTok after her mother reportedly contracted the virus and spread it to the entire family. Conway documented that she was having trouble breathing and that her mom said a trip to the hospital wouldn't be necessary.
Since then, Kellyanne Conway posted a tweet saying that the two were "faring well" in quarantine and they seem to have recovered from the virus. Claudia Conway has posted several TikToks of herself dancing and going to the hair salon for a new do, while masked.
On Friday, Claudia Conway also said on TikTok that COVID "hit me like a bus."
Additionally, on Friday she posted a series of apology videos to popular TikTok couple @qgriggs and @cynthiaparkerrrr after she allegedly commented on Quinton's post that she was "single," without knowing that the two were dating. The comment quickly circulated, causing numerous reposts and replies by the couples' audience. "I am formally apologizing to both Quinton and Cynthia, they are honestly the most beautiful couple," she said. "Once again I had no idea it was him. It was late, I was tired, and I like hyping people up. That's it. I'm so sorry."
---
Today's top stories
*First Published: Oct 16, 2020, 3:11 pm
Onaje McDowelle

Onaje McDowelle is a contributing editor and writer for the Daily Dot. His work has appeared in GRAMMY.com, NPR, Austin Monthly Magazine, and more.