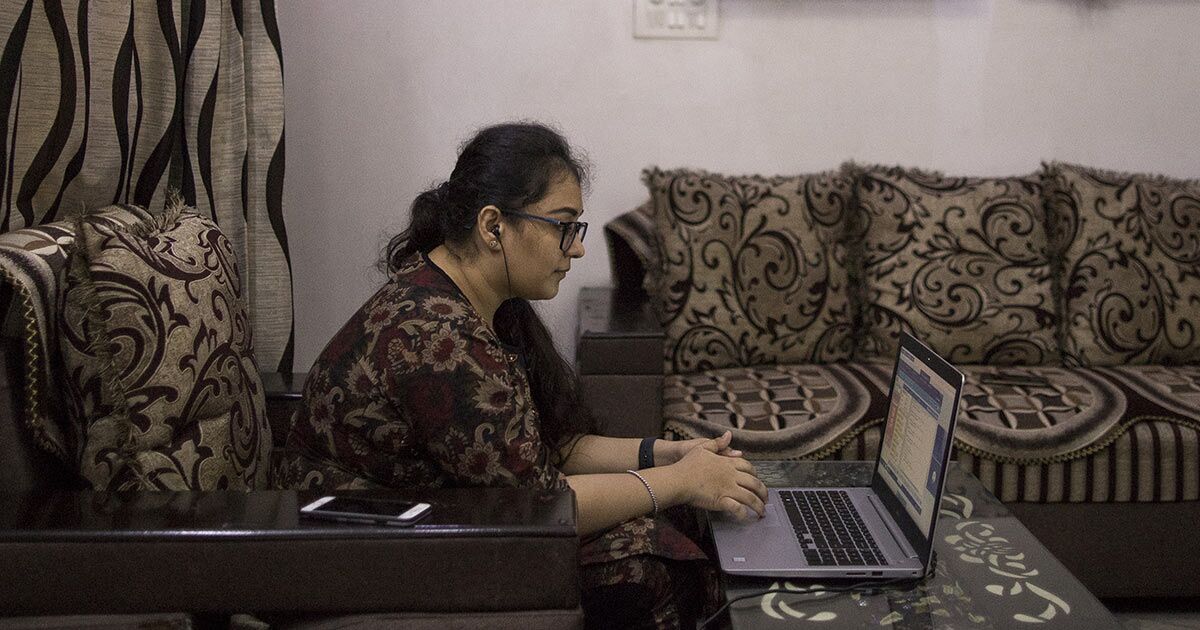 Covid Pandemic: India Could Lead the Market for Remote Coding Lessons
Jatinder Kaur, a coding teacher for WhiteHat Jr., gives an online class at her home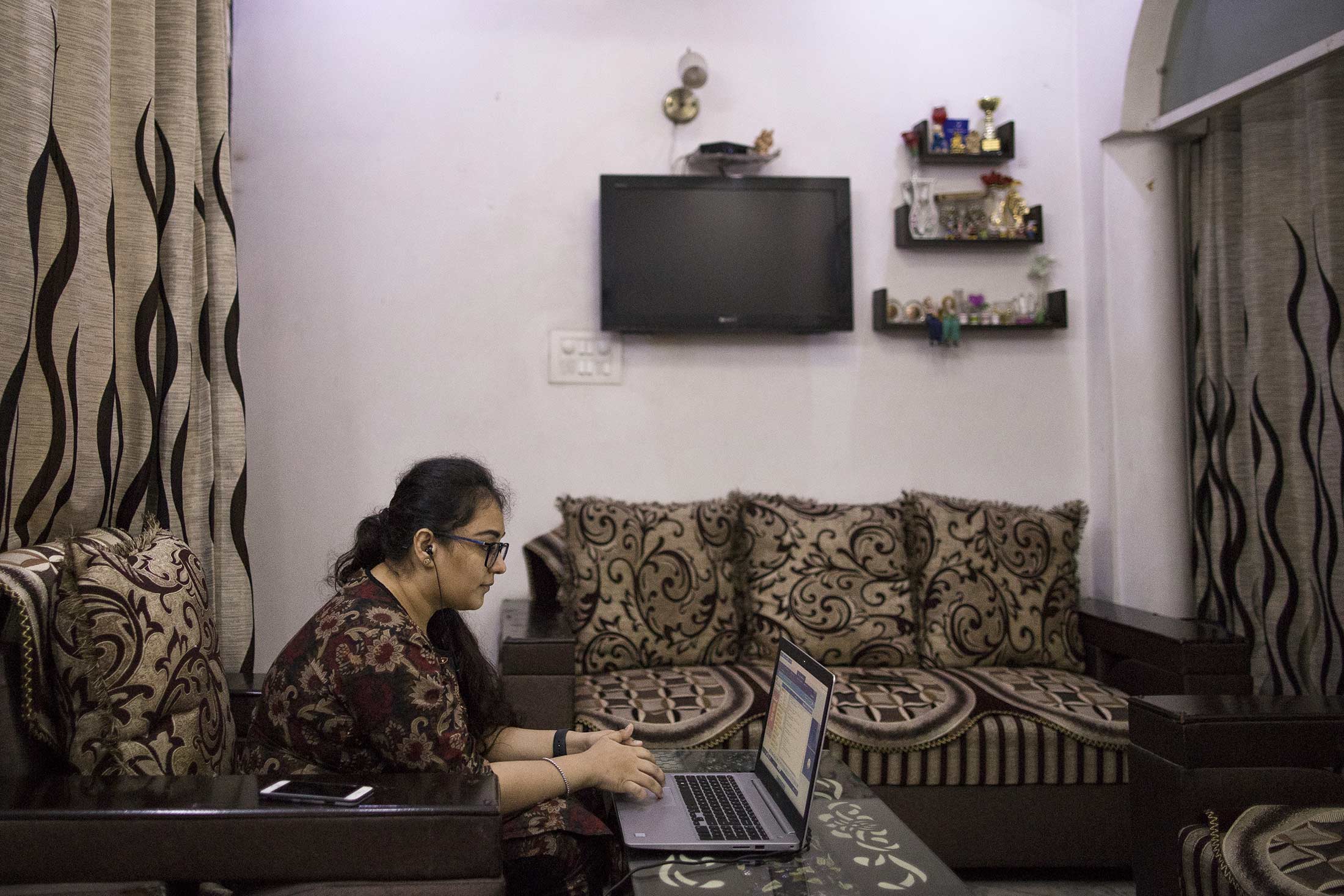 Shivank Patel has been learning to write software code for a year, and he's already built a handful of apps, including one for donating food to street children. He's working on a platform to help doctors track preterm babies. Patel, who lives near New Delhi, is 9 years old.
Online coding classes for elementary-school students were taking off in India even before the Covid-19 pandemic accelerated the shift to online learning. Behind the boom is demand from parents who think knowledge of programming is as essential as writing and arithmetic, and who fret over keeping their home-bound kids productive during the crisis.
India is a hotbed of experimentation in e-learning. At the forefront is Byju's, a Bengaluru-based company that offers online tutoring in math, sciences, humanities and languages. Funded by an initiative of Facebook Inc. founder Mark Zuckerberg and his wife, Priscilla Chan, and other investors, it is, at $11 billion, one of the world's highest-valued education technology startups, according to a list of top unicorns compiled by analytics provider CB Insights. "Coding lessons could be the next big export from India," says Abhishek Gupta, a consultant at RedSeer Management Consulting based in India, who draws a parallel with the country's outsourcing boom of the 1990s.
India, which boasts the world's largest pool of computer science grads and a large, low-cost English-speaking workforce, is uniquely positioned to build an industry out of one-on-one coding lessons, says Larry Illg, chief executive officer of Prosus Ventures, which is one Byju's backers. "In the last 12 months, you see a new crop of Indian startups."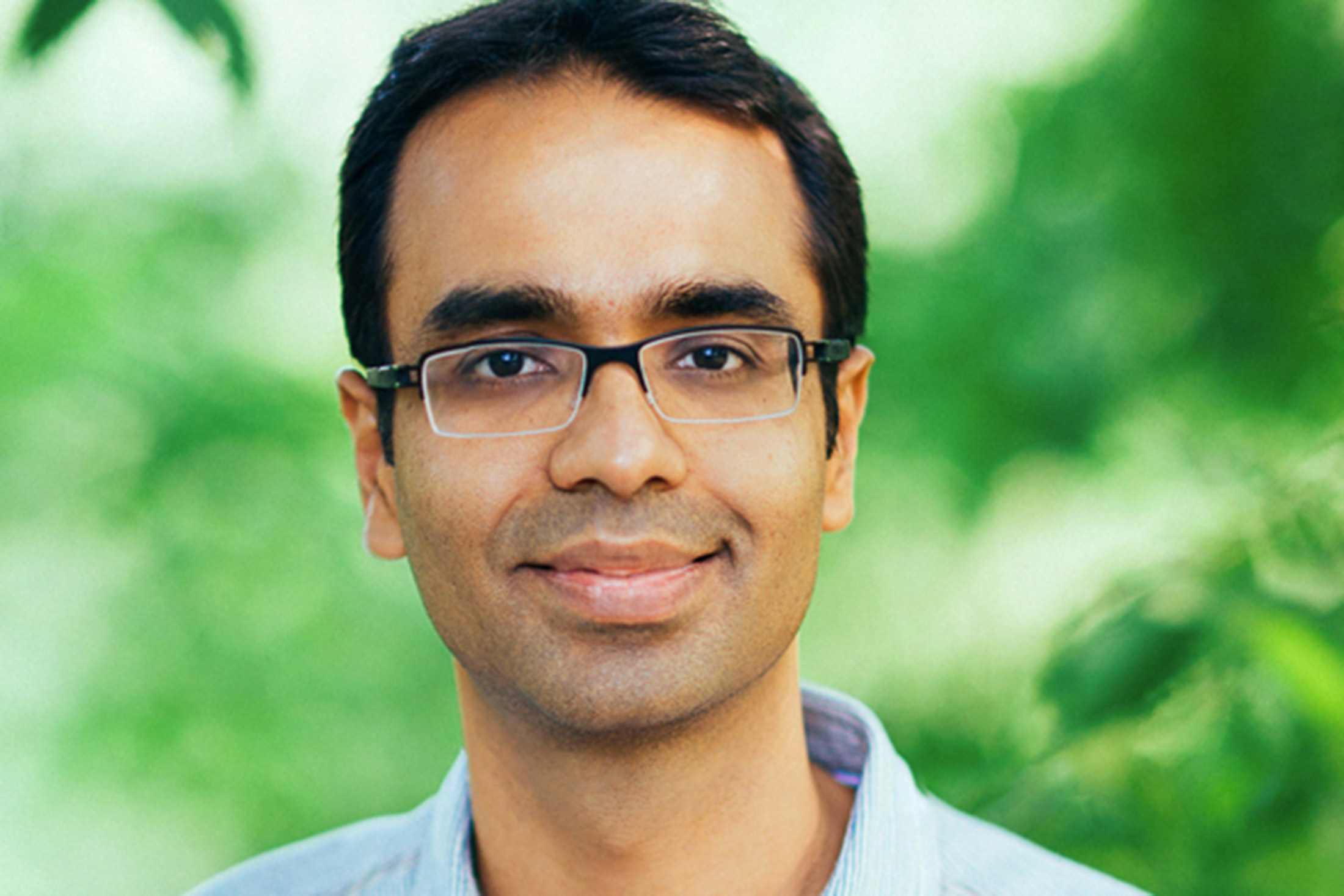 Coding startup WhiteHat Jr. was acquired by Byju's for $300 million in August. The Mumbai-based outfit has 120,000 paying users, half of them outside India, predominantly in the U.S., where it began offering classes early this year. Interest is also surging in the U.K. and Australia, according to Karan Bajaj, its chief executive officer. "The whole world is a market for live-coding lessons," he says.
Bajaj founded WhiteHat Jr. in 2018, when live coding lessons for kids were just becoming widely available in the U.S. and Europe but were almost nonexistent in India. After spending almost two decades as an executive with companies such as Procter & Gamble Co. and the Discovery Channel in the U.S. and India, as well as writing three novels, Bajaj was ready for a change. Inspiration struck when he was at an ashram in the Himalayas, training to become a yoga teacher. Aside from practicing his poses, he devoured books about parenting and childhood education. "When it comes to coding, earlier is better," says the father of two young girls. "Coding is Lego on steroids."
WhiteHat Jr. has an all-female teaching force, mainly from India but also some from the Philippines, of 12,000 (it only hires women). Appetite for its services is so strong that it's adding as many as 250 teachers on a single day. Its eight-hour beginner package teaches coding fundamentals, the 48-hour plan helps kids build a working app, and the 144-hour package goes all the way up to programming for space simulations, such as plotting an astronaut's trajectory to Mars or creating virtual models of black holes. Charges range from $25 to $35 an hour. "Coder at Age 7; Microsoft CEO at age 21: Bill Gates," read one of the company's recent online ads. Another featured a present-day image of Zuckerberg, alongside one of him as a young boy. "Code hard. Make history," it said.
Ayesha Siddiqua, 27, a WhiteHat Jr. teacher based in the southern city of Hyderabad, is a single mother who gave up her poorly paid job as a dentist, earning about 15,000 rupees ($204) a month, after she saw WhiteHat Jr's recruitment ads on Instagram targeting teachers. From 2 p.m., Siddiqua teaches children in Australia and India; after taking a break, she pulls an all-nighter to provide lessons in the U.S. and Canada. Her monthly earnings have hit 100,000 rupees, and she says she'll never return to dentistry. "In a few years, people will think you're backward if you don't know how to code," she says.
Experts say coding taught right can help kids become creative and innovative. "If coding is introduced as a way for children to express themselves creatively, then it's valuable for everyone," says Mitchel Resnick, director of the Lifelong Kindergarten group at the Massachusetts Institute of Technology Media Lab.
Patel, the 9-year-old coding prodigy, weighed less than two pounds at birth to a mother who was 28 weeks pregnant. The fifth-grader wants to publish his app on Google's Play Store to help parents and doctors monitor the well-being of babies born prematurely. "Learning coding makes you see new challenges every single day," says Patel. "I'd like to build apps to solve everyday problems."