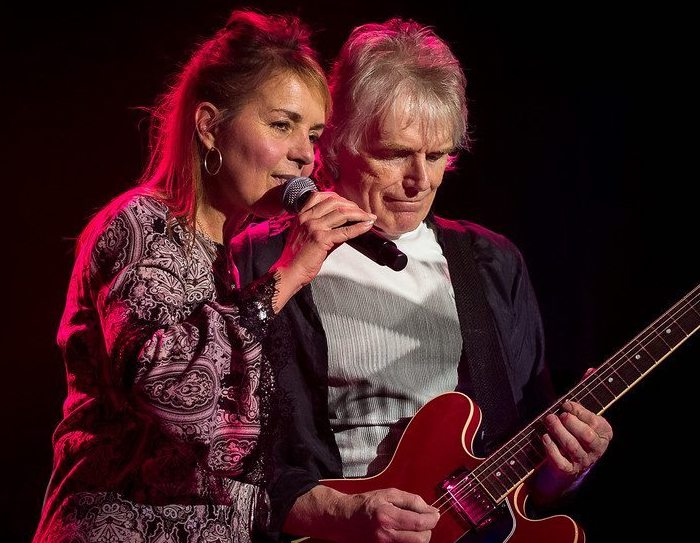 Dangberg kicks off summer festival
Carolyn Dolan and Mick Clarke of Big Red. Photo by Kurt E. Johnson June events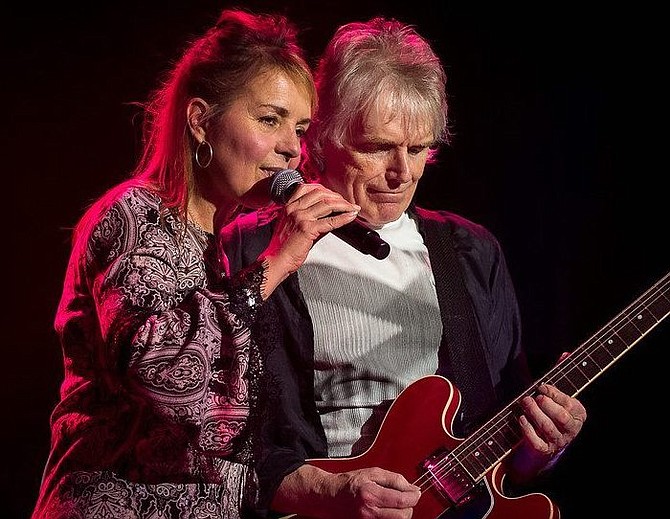 June events launch the 2021 Summer Festival at the Dangberg Home Ranch Historic Park.
Author and entertainer CW Bayer will give a presentation 10 a.m. June 13 on his book, Strychnine Banjo, written about Jake Wallace, Charley Rhoades and "The Days of '49." It is the story of one of the most important mining songs written in the far West during the 19th Century, "The Days of '49." Composed as a parody for a burlesque in Virginia City during 1868 by banjoist Charley Rhoades, "The Days of '49" became the anthem of the pioneers, the 49ers, as they aged. This is a free event.
The first concert of the season is 6:30 p.m. June 17 featuring Carolyn Dolan & Big Red. Carolyn Dolan has been leading rock, blues, jazz, country and funk bands for over two decades. Dolan has been entertaining audiences for over 30 years with her soulful blues voice accompanied by the blues harmonica. She was inducted into the Western Swing Hall of Fame in 2015.
Dolan's band Big Red, is an R&B group that plays raw, classic blues mixed with funk and R & B rhythms. Dolan shares the stage with her guitarist of over 20 years, Mick Clarke who plays the "Big Red" Gibson 335, funk keyboardist Ron Savage and the solid Steve Self on drums.
Concert tickets are $20 and are available online. Only 100 tickets are available, so advance purchase at dangberg.eventbrite.com is recommended. Members of the nonprofit Friends of Dangberg can purchase discounted tickets and should contact the park directly to make arrangements. Youth 16 and younger enter for free when accompanying a ticketed adult.
Bring a chair and no pets allowed – service animals only. Guests are welcome to bring a picnic to enjoy as no food or beverages will be sold at these events.
"We certainly are excited to kick off our 2021 Summer Festival. We'll feature some returning favorites and some favorites with new presentations as well," said Events Manager Kim Harris.
This event is sponsored by Douglas County, Carson Valley Accounting, Carson Valley Chamber of Commerce, Dr. James the Dentist, Edward Jones Investments – Tim Cleveland, Horse Tales, D&B Cabinets, Holiday Inn Express – Minden, Hone Company, Jacobs Family Berry Farm, Mangia Tutto, The Pink House, and Frances C. and William P. Smallwood Foundation. Additional support for the park is provided by Robert E. Schilling Charitable Fund and TruNorth Wealth Management.
Upcoming events for the festival season include The Old West Trio playing classic western music on July 8; Allen Biaggi will speak on "The Mountains and Peaks of Carson Valley," July 10; and Frank Mullen will perform a Chautauqua of "Caleb Greenwood: Mountaineer and Guide" on July 14.
The full 2021 Dangberg Summer Festival event schedule is available at Dangberg.org.