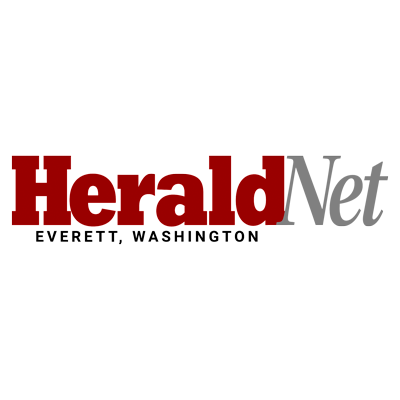 Dr. Paul on cultivating inner peace during a stressful year
In June, the Centers for Disease Control commissioned a survey of 5,412 adults regarding their
In June, the Centers for Disease Control commissioned a survey of 5,412 adults regarding their mental health concerns.
Compared to similar surveys conducted in 2019, they found three times the prevalence of anxiety disorders and four times the number of individuals with depressive disorders. This is consistent with my experience as a psychologist — the phones at our behavioral health office at The Everett Clinic, part of Optum, are ringing off the hook.
According to the CDC survey, young adults are among the groups that are experiencing the highest degree of anxiety and depression. I talk to these patients every day — they are distressed, overwhelmed, anxious, isolated and discouraged. Add to the COVID-19 pandemic, the worst wildfire season in years, high unemployment, economic meltdown, a presidential election, social unrest and a divided country — it's a breeding ground for mental health crises.
To some degree, we're all feeling this tension. Some days it's just beneath the surface, bubbling up from our central nervous system, like a simmering stew. But other days, it boils over. Our bodies don't like sustained stress — we're meant to react, act and then recover.
Since there is little we can do to make the world a safer place at the moment, other than to follow public health guidelines to reduce the spread of COVID-19 (please do!), it's especially important to nurture inner peace. Here are some suggestions:
Cultivate gratitude. Despite all of our hardships, I feel grateful that my children and grandchildren are healthy, that I have good friends and that I have the opportunity as a psychologist to help others. I appreciate that I get to shelter at home with the love of my life. I am thankful that I'm alive and can still enjoy and savor the beauty around me.
Help others. This is a time to give a helping hand to our neighbors, our community and to those in need. I support local businesses that are struggling to stay open. I donate money to food banks and to local charitable organizations. I call friends and family members who I know need someone to talk to. I send small gifts to loved ones that I know they will appreciate.
Take care of your health. Don't let fear prevent you from seeing your health care provider and taking care of your health maintenance. Go to the dentist, get your regular check-up and make sure to take care of health problems.
Get adequate rest. Our nervous systems need a break. Make sure that you're getting enough sleep to feel rested.
Breathe, meditate, walk. When you're feeling tense, take five easy breaths in through your nose and five long slow breaths out through your mouth. Breathe into your belly and make your exhalation long and slow. This slows your heart rate and sends a message from your body to your brain that all is well. Take a five-minute mindfulness break to simply watch your breath go in and out. And, move your body in space — walking is wonderful. Take an online yoga class and enjoy the stretching and relaxation.
Savor the small joys of everyday life. While we are struggling with the big issues of our time, pause and cherish the everyday sights, sounds, smells, tastes and sensations. In my home office, I look out my window and watch small hummingbirds hover and zoom through the air. There is a songbird that sings next to my window. I love to look at the mighty trees that line my neighborhood. The leaves are making their slow turn from summer to autumn, with reds and yellows.
These small treats give me joy. What gives you joy?
Paul Schoenfeld is a clinical psychologist at The Everett Clinic. His Family Talk blog can be found at www.everettclinic.com/family-talk-blog.