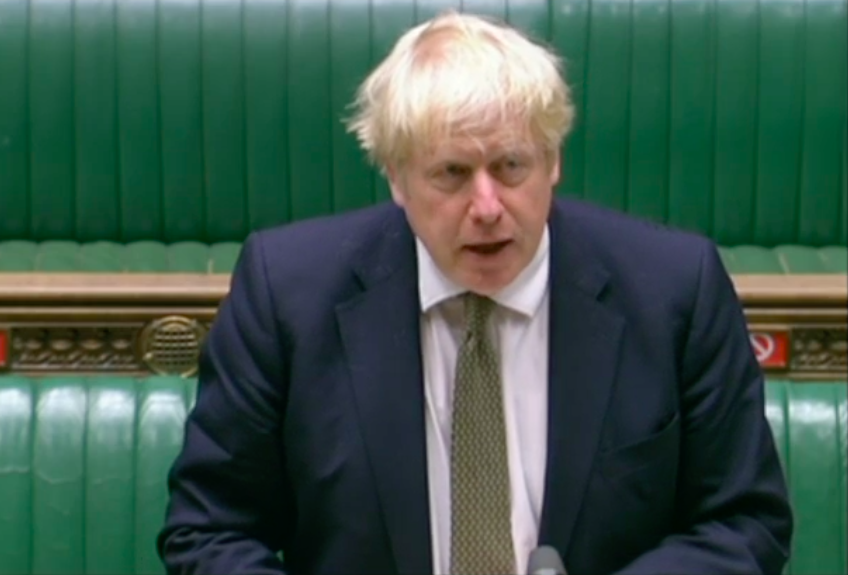 England Reintroduces COVID-19 Restrictions as Second Wave Sweeps Europe
Just as Europe thought it was beginning to turn a corner in the fight against
Just as Europe thought it was beginning to turn a corner in the fight against the COVID-19 pandemic that has left more than a million dead worldwide, a second wave of the deadly virus is now leading governments to reconsider lifting lockdown measures.
With the number of new daily cases reaching the highest ever levels in recent weeks, leaders across the continent have begun putting in place further restrictions, new economic support packages and warned the public of a difficult few months ahead.
Some countries in Europe now have a higher death rate per million population than the U.S.
In the U.K., Prime Minister Boris Johnson has announced a new three-tier system for England, with more people now in hospital across the country than before a nationwide lockdown was announced in March.
Taking a more localized approach as opposed to a national lockdown previously, areas will now be labeled as medium, high, or very high risk which will lead to a number of interventions relative to the seriousness of the outbreak of the virus.
The prime minister told Parliament that the number of cases had quadrupled in the last three weeks however said he refused to accept that the country needed another full lockdown.
He said: "The medium alert level will cover most of the country and will consist of the current national measures, this includes the rule of six and the closure of hospitality at 10pm.
"The high alert level reflect the interventions in many local areas at the moment. This primarily aims to reduce household to household transmission by preventing all mixing between different households or support bubbles indoors. In these areas, the rule of six will continue to apply outdoors where it is harder for the virus to spread in public spaces as well as private gardens.
"Most areas which are subject to local restrictions will automatically move into the high alert level."
Johnson says the government has agreed with the Liverpool city region in the west of England that it will go into tier 3. As well as the baseline, gyms, leisure centers, betting shops and casinos will be closed.
In France, where case numbers have reached 18,000 a day, bars have been forced to close in Paris as well as a number of other cities including Lille, Lyon and Grenoble.
On Thursday, French health minister Olivier Véran said that the health situation in the country was deteriorating, with President Macron warning that further restrictions are imminent.
Limits on public gatherings have also been imposed in the country, as hospital admissions rise across the continent.
What lies behind the rise in the number of cases?
According to Professor Susan Michie, who is part of the COVID-19 behavioral science team, a sub-group of the government's Scientific Advisory Group for Emergencies (SAGE) in the U.K. and who also sits on the main SAGE committee, the rise in the number of cases was inevitable in the country.
"Over the summer, people were encouraged to travel abroad and we didn't have any border controls," she tells Newsweek.
"[They were] encouraged to go to pubs, they were incentivized to Eat Out to Help Out, go out to restaurants, people were told to go back to workplaces, which meant getting on public transport so all of these giving a message, that business back to usual.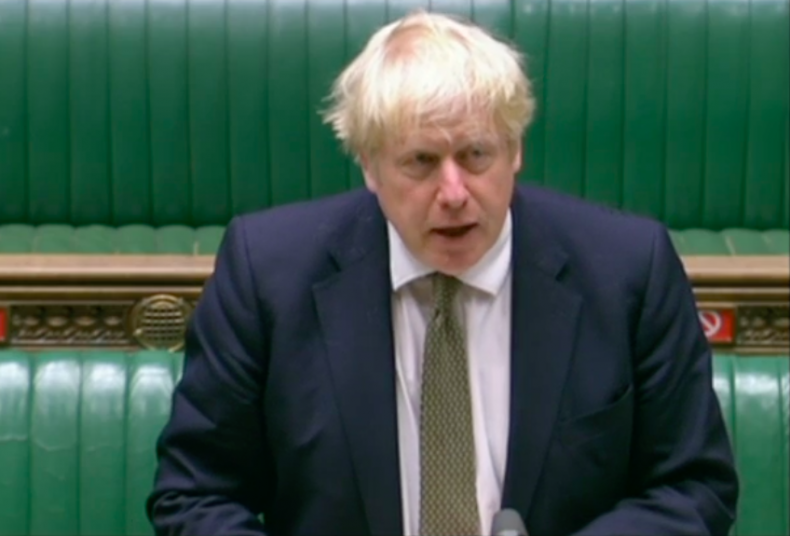 "Schools went back without doing what they should've done, which is take over unused buildings to get more space, bring back retired teachers to get more staff. Universities should never have gone back face to face like that, they should've been online and discretionary to whether people came to the campus or not or stayed at home.
"What we were advocating was taking those summer months to close down the high-risk indoor spaces and have just outdoor restaurants, pubs and outdoor sessions for children to make up for lost time."
In Spain, there are now more than 10,000 people in hospital with the virus. The country's government has imposed a state of emergency on the capital Madrid, with non-essential travel banned in and out of a number of cities banned. The country also has 704 deaths per million people, compared to 653 in the U.S.
There are a number of different theories as to why this might be so high. Martin McKee, a professor of European public health at the London School of Hygiene and Tropical Medicine, has said that tourist travel "almost certainly" played a part in the spike in cases. BBC News reported that it was because of seasonal workers traveling into the country to work in orchards.
Face masks have been made mandatory for anyone over the age of six and the Catalonian health secretary has asked companies to inform employees that they should work from home for the next 15 days.
Meanwhile, the Czech Republic which was initially praised as a model country for acting early and bringing the pandemic under control in March, even holding a party on Prague's Charles Bridge to mark the end of the virus, is now on the brink of a second lockdown.
The country is the site of one of Europe's fastest outbreaks, with a new peak of 8,618 cases recorded on Friday, out of a total population of 10.7 million people. According to the European Centre for Disease Control and Prevention statistics, the Czech Republic has now recorded 451.2 COVID-19 cases per 100,000 inhabitants over a 14-day period.
It led to the government bringing forward a number of new restrictions last week, including the 8pm closure of pubs, limits on restaurant services as well as the closure of gym, swimming pools and zoos.
Poland and the Netherlands have also seen a sharp rise in the number of cases, with the former bringing in shopping hours specifically reserved for older citizens and announcing extra funding for care homes, with fears the virus will spread further.
Although Germany has fared better than some of its European counterparts, Chancellor Angela Merkel has warned that further restrictions are on their way if the virus is not brought down in 10 days.
Sweden's approach to tackling the pandemic has been out of step with the rest of the continent, with the country choosing never to bring in a national lockdown and refused to order primary schools and daycare centers to close, though it did close colleges and universities for over 16s.
However, with Stockholm now seeing a rise in cases, authorities there have also not ruled out newer restrictions. Will a localized approach to tackling the pandemic, whereby governments implement measures at a regional level to stop the spread of the virus work?
"The kind of measures that are being suggested I don't think is going to be sufficient," says Prof Michie in relation to the U.K.
"The problem about the localized approach is I think even so it's going to be too little too late, it's got out of control and the test, trace and isolate system is getting worse and worse in relation to what's needed.
"The most deprived parts of the [U.K.] are suffering most. If you then have these localized restrictions you're then punishing those parts of the country that are already most deprived and are suffering most and they're getting those restrictions and so it's going to a real risk of increasing social divisions, resentment and anger and all of that undermines adherence to the very measures that are a way out of the pandemic."
Instead, for the U.K., she advocates a short sharp national so-called "circuit breaker", a strict national lockdown of around three weeks where the government can buy itself some time and get overall transmission rates down.