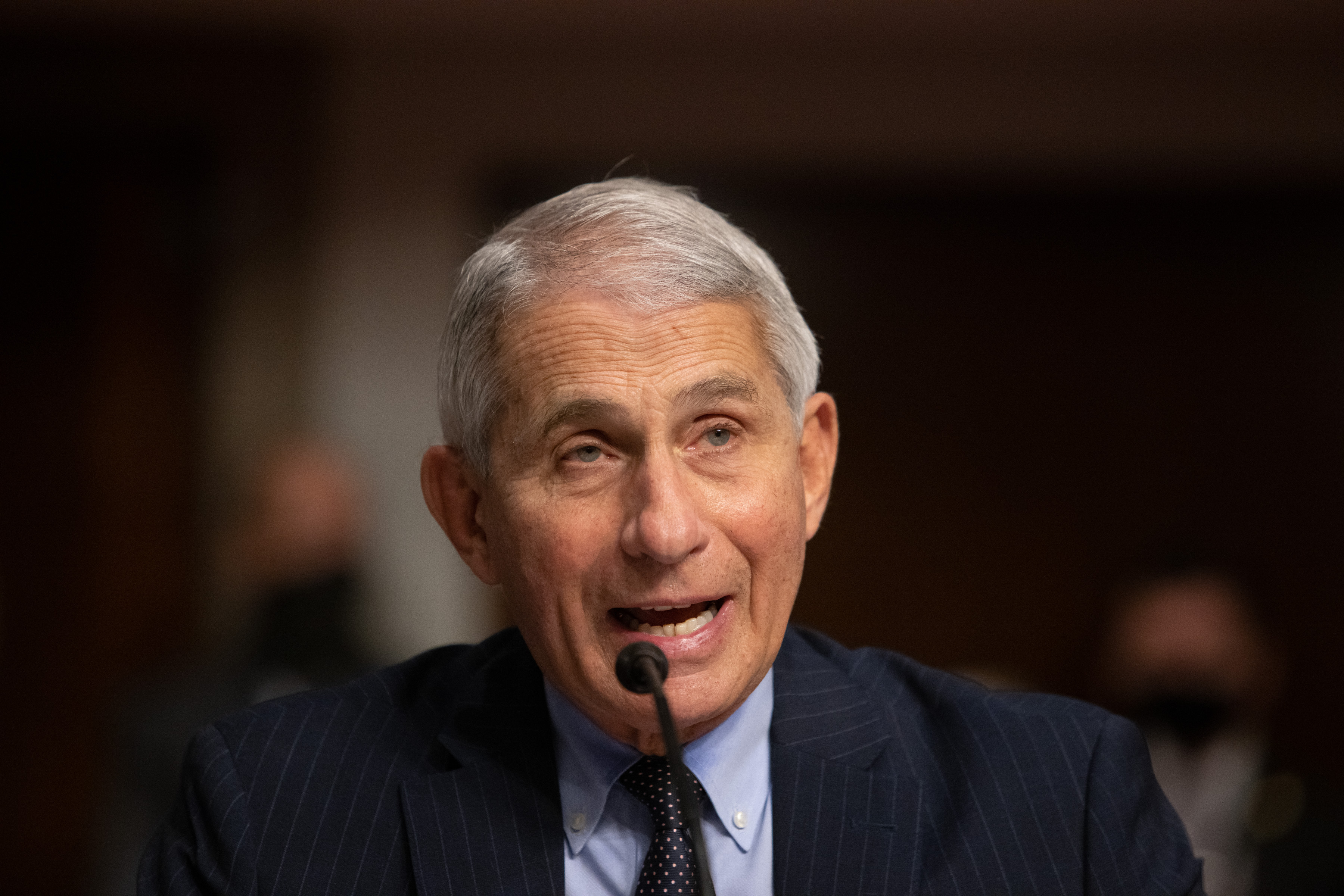 Fauci Says Social Media Fuels the Spread of Disinformation, Has Impacted Pandemic 'More Negatively Than Positively'
Anthony Fauci has said social media has impacted the COVID-19 pandemic more negatively than positively
Anthony Fauci has said social media has impacted the COVID-19 pandemic more negatively than positively by fueling the spread of disinformation.
Fauci, the director of the National Institute of Allergy and Infectious Diseases, was interviewed by students at UC Berkeley on Thursday. He was asked how social media and other digital platforms have impacted the public's response to COVID-19, given the amount of misinformation about the disease that has spread online.
"It has impacted it, I think in some respects, more negatively than positively," the White House coronavirus task force member said. "Social media […] is an extraordinary way to disseminate information quickly and widely. One of the problems is when disinformation gets in there, it has a way of self-propagating itself to the point where you don't know what's true and what's not true."
Fauci said that some conspiracy theories and misinformation get in the way of people following public health guidance. He pointed to individuals not wearing masks, believing they will not get infected in a crowd, or that if they do get infected it will be meaningless because it is a "trivial outbreak."
"How could it be a trivial outbreak if it has already killed 210,000 people in the United States, and a million people worldwide?" Fauci said. "But there are people out there that think all of this is a big conspiracy, that we've made it up."
The U.S. has been the country to report the most coronavirus and deaths for months. Of the 36.5 million cases worldwide, the U.S. makes up 7.6 million, according to Johns Hopkins University figures. Over 212,000 people have died in the U.S. of a total one million globally.
Fauci's comments coma after a tumultuous week for the U.S. amid the COVID-19 pandemic, as the country watches to see if President Donald Trump will make a full recovery from the disease after testing positive for the coronavirus a week ago.
On Wednesday, Trump shared a video on Facebook and Twitter in which he falsely described an experimental drug he'd been given as a "cure."
Before being discharged from Walter Reed Medical Center on Monday following a three-day stay, Trump downplayed the virus, tweeting: "Feeling really good! Don't be afraid of Covid. Don't let it dominate your life. We have developed, under the Trump Administration, some really great drugs & knowledge. I feel better than I did 20 years ago!"
Doctors treated Trump with drugs including dexamethasone, an anti-inflammatory steroid; a monoclonal antibody therapy that mimics part of the immune response; and remdesivir, an antiviral drug. This combination of treatments is not thought to have been given to a coronavirus patient before.
Cassandra Pierre, infectious diseases physician and hospital epidemiologist at Boston Medical Center told Newsweek via email the cocktail of drugs "skews the public's thought about what can be offered and available for the treatment of COVID-19."
She said it could make people think "a quick pit stop at your local hospital for a cocktail of experimental medications is sufficient to get back to work."