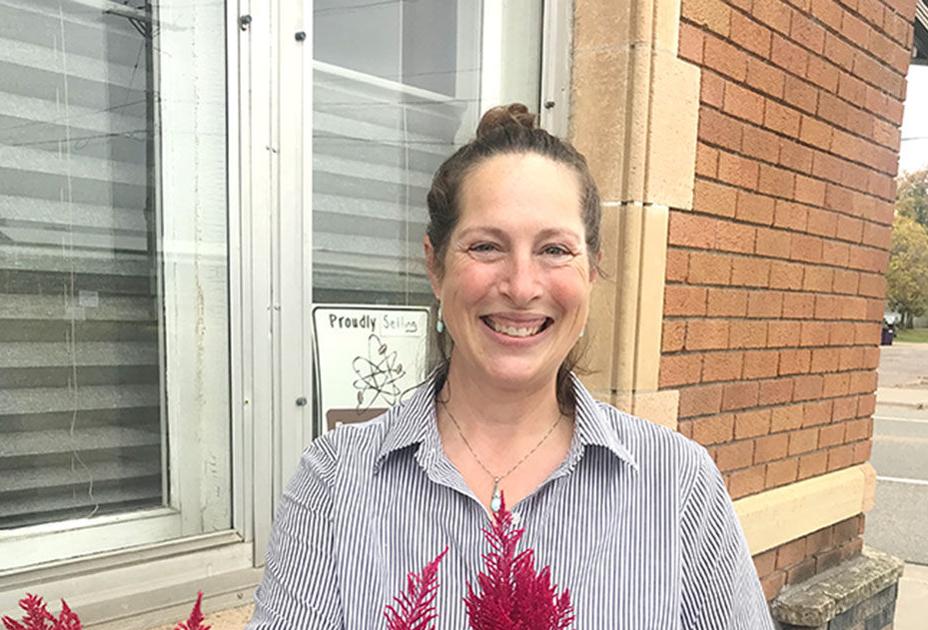 Former 911 dispatcher opens 'Not Amy's Farm' | Morrison County Record
    After watching "The Fabulous Beekman Boys," a reality television show about two brothers who
    After watching "The Fabulous Beekman Boys," a reality television show about two brothers who wanted to become farmers and make goat milk soap, Aprile Lack of Cushing liked the idea of living off the land. There was just something about it that intrigued her. Little did she know at the time that it would one day many years later lead her to opening a store in Pillager, she said.
    At the time the dream started to form, she worked as a 911 dispatcher in Naples, Fla. After a few years, she returned to Minnesota in 2012. Since her dad, Jim Lack, wasn't doing the greatest and figured she would end up with the farm anyway, that time was as good as any for her to get started.
    Lack said that although she grew up on a farm, her dad rented the farmland to a farmer who used it to plant and harvest crops.
    "He had the benefit of living in the country without having to do all the farm work," she said.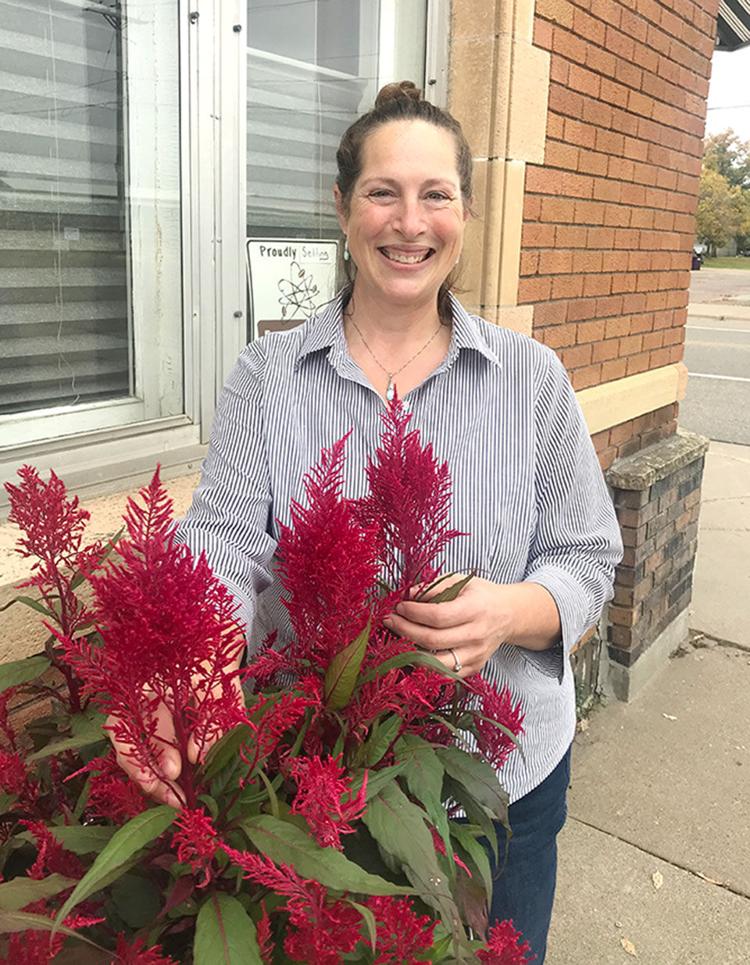 When Lack came to Minnesota, she also started working as a 911 dispatcher at the Morrison County Sheriff's Office 911 Communications Center in Little Falls. However, because of the rotational schedule dispatchers have, it was difficult to commit to much else, let alone starting her own farm, she said. The dream was once again put on hold.
    At the end of 2015, Lack was diagnosed with breast cancer. By then, she had just transitioned to working a day job in Staples and part-time as a dispatcher at the Morrison County Sheriff's Office. She had also started collecting animals, had a barn built and more to get a few steps closer to achieving her dream.
    "The diagnosis was my wakeup call to continue dreaming or to take action," she said.
    Since Lack's mom, LaVonne Lack had died from breast cancer and had five or six years before she passed, Lack figured it was time.
    " I thought, if it is coming for me, I have five years to do my thing. Of course, medicine and technology have changed since then, too," she said.
    She ended her career as a dispatcher in 2016.
    The journey to starting her own business has not been exactly straight. It has been an opportunity to learn, discover new things and go figure out what works and what doesn't.
    Lack said initially she planned to make goat milk soap and other goat products. She also purchased several fiber animals with the intention to have yarn made and sell it. As it turned out, it wasn't really her passion at all, she said.
    "I love my animals and that kind of thing, but I don't know anything about knitting, so it's kind of hard for me to tell people how many skeins of yarn you need to make a hat," she said.
    When Lack was going through her battle with cancer, she started to study herbalism and Ayurveda, an ancient Indian medical system that has a holistic approach to physical and mental health.
    "It's not in place of western medicine, but is meant to be an ally. It's about clean eating, recognizing your body is asking for something well before a disease kind of get there," she said.
    Being interested in herbalism, Lack said she quickly realized that many of the herbs were already growing on the farm.
    "My passion has been identifying the plants and figuring out how to make things with them. That's what I really want to do," she said.
    Earlier this year, Lack started renting a corner store space in Pillager with the intention of turning it into a studio for her to create a variety of products. The goal was to offer the products in an online store and to use offer classes, such as how to make soaps and salves and more.
    "The farm takes up a big portion of my time, so if I could offer classes here and there, it would kind of help with the bills. That was the plan. Then COVID hit," she said.
    Lack said when COVID affected how many people could be present in the studio at the same time as well as the need for all to be socially distanced, holding classes became quite difficult. It was already small as it was, she said.
    As a result, Lack turned the studio into a store where she sells products that are made in Minnesota. The store officially opened Sept. 4.
    "We have some amazing artists and crafters. It's a neat collection. There's something for everybody," she said.
    A variety of quality products can be seen in Lack's store, such as Abdallah chocolates in different flavors, beer soap, wine soap, whiskey soap, fun mugs, organic pranarom oils, essential oils, teas, jewelry and more.
    Some of the products she sells from Morrison County include coffee from Reality Roasters in Little Falls, maple syrup from the Syrup Ranch in Bowlus and Smude Sunflower Oil from Pierz.
    Lack has created her own brand, "Helth," of several salves with herbs that are known to often help with different ailments. For example, the therapeutic properties of the flowering plant, Yarrow, are analgesic, anti-inflammatory, antiseptic, is a blood mover, calming and a mild sedative for anxiety. It is commonly used as an insect repellent, to slow or stop bleeding, for healing wounds, such as cuts, bruises and rashes, gastrointestinal disorders, mastitis, toothaches, earaches, fever reduction, restful sleep and headaches, Lack said.
    While hops may often be thought of as an ingredient in beer, hops are commonly used for pain relief, an upset digestive, helps reduce cholesterol and blood sugar, to treat anxiety and to alleviate restlessness and insomnia, Lack said.
    Looking back at her life, Lack said she is happy with where it ultimately led her to. In different instances, it was the circumstances that led her to take different roads.
    Lack said before she became a 911 dispatcher, she went to school for massage and esthetics at the Aveda Institute and worked at a really nice spa in Florida. However, when the economy took a downturn , she realized she needed a more reliable job that provided a steady income.
    "I kept seeing an ad for a dispatcher and ended up loving the job," she said.
    In addition, Lack is a certified yoga teacher with 235 hours of training. She also certified as a health coach from the Institute of Integrated Nutrition as well as a Ayurveda health coach from the Minnesota Institute of Ayurveda. While she started on her master's degree in health coaching, Lack said that adventure is currently on pause as she launches the store, both in Pillager and online.
    Not Amy's Farm is located at 104 Cedar Avenue East in Pillager. For more information, visit www.notamys farm.com.
Calendula
Therapeutic properties: Antifungal, anti-inflammatory, antiseptic, antiviral.
Common uses: Calendula has been used in textiles and cheese as a dye and in soups and salads to add flavor and color. It is commonly known to help heal the skin, for digestive issues, lymphatic support, to ease fevers and earaches and for liver support.
Yarrow
Therapeutic properties: Analgesic, anti-inflammatory, antiseptic, antispasmodic, blood mover, mild sedative for anxiety, calming.
Common uses: Yarrow can be used as an insect repellant, to slow or stop bleeding, for wound heeling (cuts, bruises, rashes), gastrointestinal disorders, mastitis, toothaches, earaches, fever reduction, restful sleep, headaches.
Hops
Therapeutic properties: Antimicrobal, antibacterial, antispasmodic, antioxidant, anti-inflammatory, dieretic.
Common uses: Hops have been used for pain relief, digestive upset, to ruduce cholestrol and blood sugar, to treat anxiety, alleviate restlessness and insomnia and being studied for hormone replacement therapy.
Chamomille
Therapeutic properties: Anti-inflammatory, antimicrobial, antispadmodic, anti ulcer, calming.
Common uses: Chamomille tea can be used for babies to soothe upset tummies, fussiness and teething. Chamomille can be used for inflammatory skin issues, to calm nervous and digestive systems, for headaches, nerve pain, stress and trouble sleeping.
Plantain
Therapeutic properties: Alterative (purifies the blood), antiseptic, anti-venoumous, drawing (pulls out toxins).
Common uses: Plantain is added to salads and green drinks, can be used to support the liver, for first aid to soothe the pain and inflammation of bug bites and stings, to draw out splinters and for bruises and injuries.
Nettles
Therapeutic properties: Analgesic, anti-inflammatory, antihistamine, anti-allergenic, anti-rheumatic, nourishing, whole body tonic.
Common uses: Nettles can be used as a food in pestos, smoothies or cooked like spinach. It has been used for gout, rheumatism, seasonal allergies, to heal the skin, as a blood builder and to relieve joint pain and swelling.