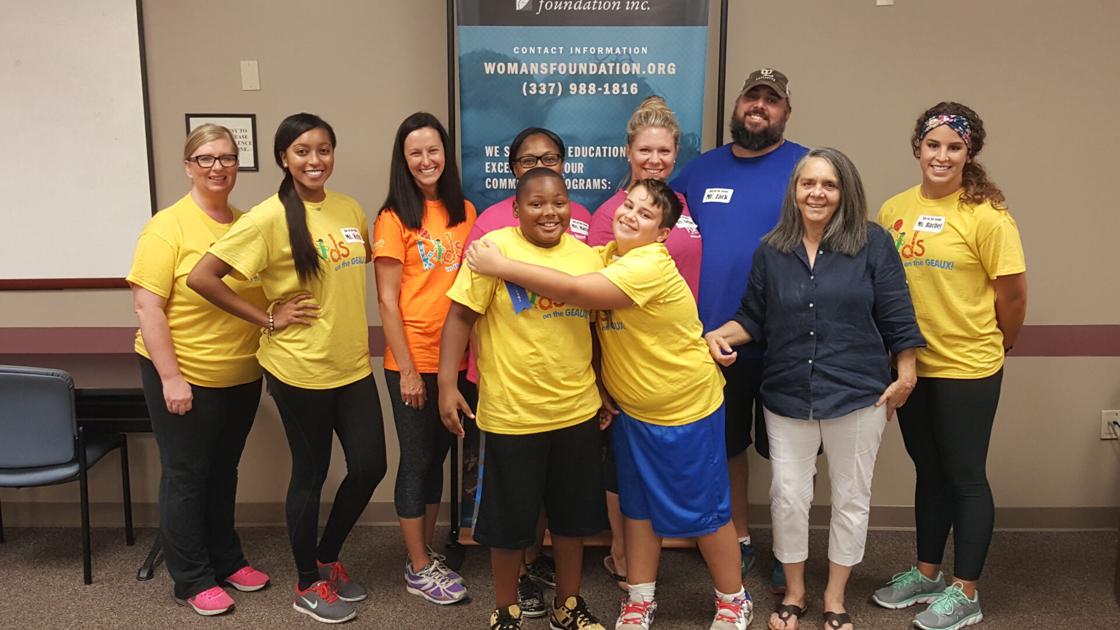 Get the kids and the whole family active with online Kids on the Geaux, launching October 5 | Sponsored: Woman's Foundation
Editor's Note This article is brought to you by the Woman's Foundation, Inc. A virtual
A virtual program throughout the month of October aims to help Acadiana children and teens become more active and practice healthy habits.
Woman's Foundation, Inc. has hosted the Kids on the Geaux program for several years through in-person classes. Because of COVID-19 restrictions, this version of the program will be online. The four-week program begins October 5 and includes one evening session each Monday in October. Children and at least one parent must participate in all sessions. There is a $35 fee for the program, which includes learning materials for all four sessions.
The program will address fitness, nutrition and behavior modification education for all children, but particularly those who are at risk for complications from obesity. Each session will include 60 minutes of nutritional and behavioral education and 60 minutes of physical activity.
"Our Foundation is based on health and wellness, so this program is a key part of our mission," said Rachel Gibson, Director of Community Education for Woman's Foundation. "Our main focus is to help kids and families lead healthier lifestyles. That's why we want both children and parents involved."
Gibson said the virtual edition will include adequate break times in between physical activities that will be designed to keep kids engaged.
"When we do the program in the office, we usually spend an hour on education and then an hour on physical activity," Gibson said. "Being at home, we know this might be a little more difficult, so we'll discuss one topic, take a short break, then address another topic. The activities will be incorporated throughout. We want to keep things fun for everyone."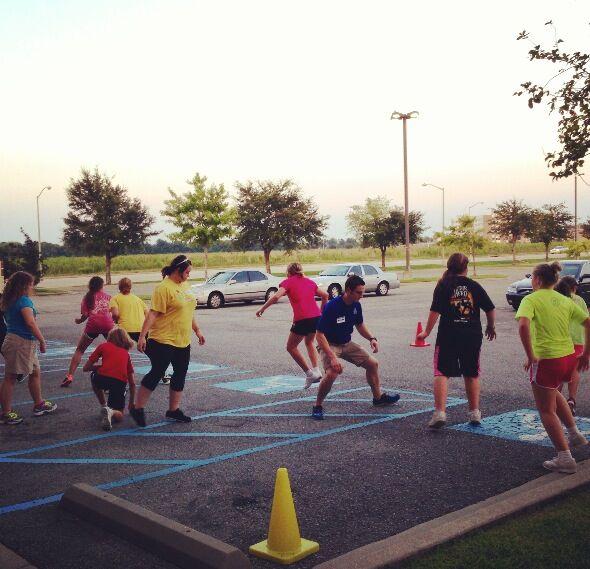 Gibson said the sessions will address a wide range of topics. The program will first touch on basic concepts about eating healthy and why it is important. Later sessions will focus on energy balance, physical activity, screen time, the importance of drinking water, incorporating fiber into diets, eating more whole greens, the importance of calcium and bone health.
Gibson said the biggest session is what is called "Go, Slow and Whoa" foods. This is designed to help children and adults learn which "go" foods are good to eat every day (such as vegetables and protein), which "slow" foods should be eaten just a couple of times a week and which "whoa" foods should be avoided.
The Foundation recommends that children who participate are at least 8 years old.
"We like to make sure the kids are old enough to understand the concepts," Gibson said. "But the parents are required to stay for the program no matter the child's age. We are essentially teaching the parent and the child. We feel that's important because the parents are usually doing the grocery shopping and the cooking, so they can help guide the food decisions that are being made in the home."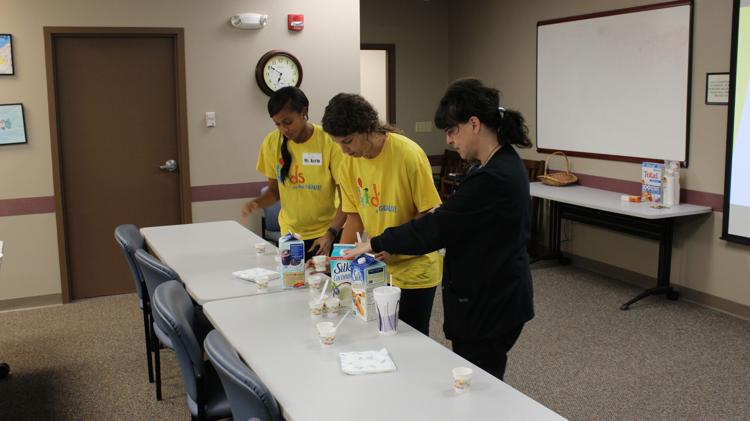 In the past, Kids on the Geaux sessions have taken place at the Woman's Foundation offices. Although a virtual edition may present some challenges, Gibson said it also presents a unique opportunity, since families who could not attend in-person sessions may find it easier to participate at home.
"We've transitioned most of our programs to virtual, and in a way, it's opened new doors for us because we can reach people not just in Lafayette Parish, but really anywhere," Gibson said. "People can participate no matter where they live in Acadiana, the state or even the country. We can reach people we never have reached before, so that's been a positive."
For more information on Kids on the Geaux, visit www.womansfoundation.com/kidsonthegeaux. To purchase tickets, visit https://www.eventbrite.com/e/kids-on-the-geaux-virtual-sessions-tickets-118967676523.
---
FAQ: What you need to know about Woman's Foundation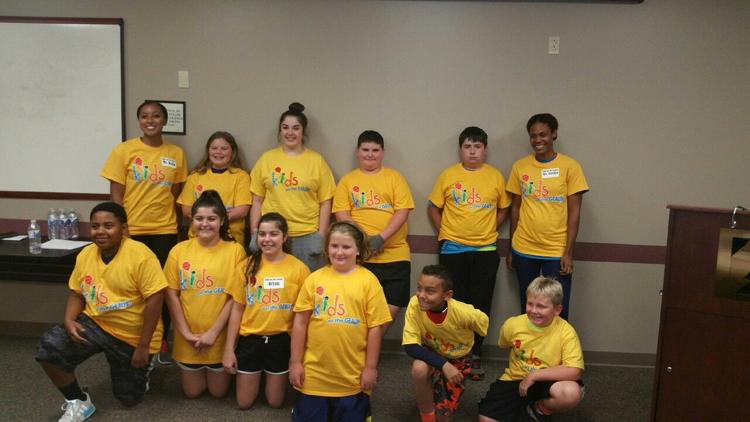 What is Woman's Foundation?
Woman's Foundation is a Lafayette-based nonprofit that focuses on health and wellness education, with the mission of promoting the total well-being of women and their families. The Foundation offers several programs on a variety of topics, including puberty, helping teen girls make good decisions, emotional challenges, babysitting, fitness, nutrition and more. Many programs are available for free in partnership with schools, church groups, other nonprofits and student organizations.
The Foundation also offers continuing medical education for healthcare professionals. This includes conference services, lunch and learn series for hospitals and other medical facilities and weekend symposiums.
Woman's Foundation also believes in supporting other non-profits with similar missions by awarding grants every year. The Foundation also provides scholarship opportunities to nursing students at LSU Eunice and UL Lafayette.
Why is Woman's Foundation important?
The Foundation provides vital lessons about all aspects of health and wellness to Acadiana families, beginning in the tween and teen years. The programs are designed to include activities and discussions with parents and families. The goal is to help area youth, navigate their changing bodies, as well as social and physical environments, in a safe and healthy manner.
How has the COVID-19 pandemic affected Woman's Foundation?
The Foundation now offers its programs virtually, rather than in person. This has allowed the Foundation to reach a wider swath of people from areas outside of Lafayette Parish. However, the Foundation has been unable to hold in-person programs and has not been able to continue its traditional outreach work, especially in schools. Many staff members have pivoted those missed opportunities into volunteering for COVID-19 relief efforts in food and PPE distribution throughout the community.
How can I help Woman's Foundation?
The best way to show support is through registering for one of its virtual programs. Many are offered for free, although donations are accepted. For information about making a donation, visit www.womansfoundation.com.
How can I learn more about Woman's Foundation?
You can find more details at www.womansfoundation.com or its Facebook page, www.facebook.com/womansfoundation. You may also call 337-988-1816 to reach a member of the staff.
---
Meet the Leader
Name: Rachel Gibson
Title: Director of Community Education
Organization: Woman's Foundation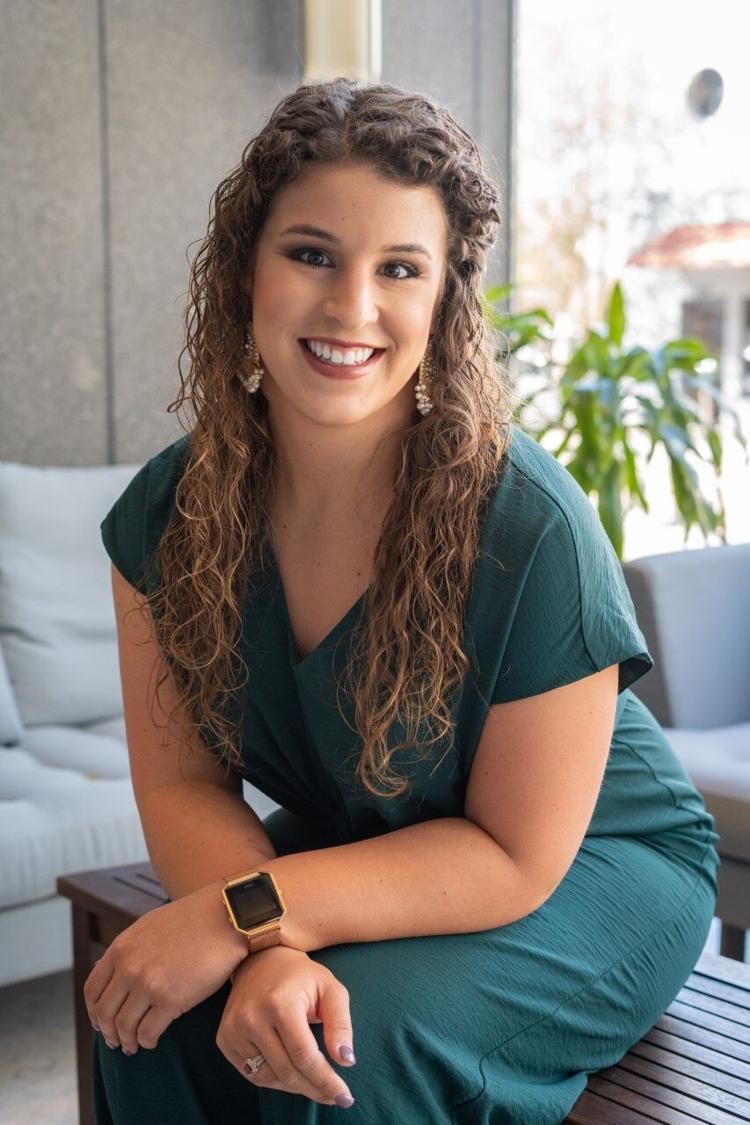 How did you end up in this role?
I went to UL and graduated in health and wellness promotion. During my last semester, I interned at Woman's Foundation. They happened to be hiring at the end of that semester, so I applied and they hired me to come on full-time. I started the January after I graduated. I'll make seven years in this role next January.
What is the best part about your job?
The best part is being able to give back to the community. Not only are we a nonprofit that works in the community, but we all do a lot of volunteer work. We've recently volunteered with United Way on doing food distributions. We do hospital walk-throughs and give patients gifts to brighten their day. I find all of that very rewarding.
What is the most challenging part of your job?
One of our biggest challenges is trying to reach as many people as possible. We would like to work with more parishes outside of Lafayette. We would like to go to as many schools as we can. Louisiana is number one in most STD statistics, so we are always trying to expand our work and educate more teens and adults to make better decisions about sexual behavior.
What has your work taught you about Lafayette?
It's very eye-opening to see how many people are willing to volunteer and be a part of our community, especially when there's a natural disaster. The amount of people willing to help is always great to see. We offer a lot of our programs for free, but we are still getting donations. That has been great.
What do you enjoy doing when you aren't working?
I play volleyball almost every single day. It's definitely my other passion. I have multiple coaching jobs on the side. I love playing and I love coaching.