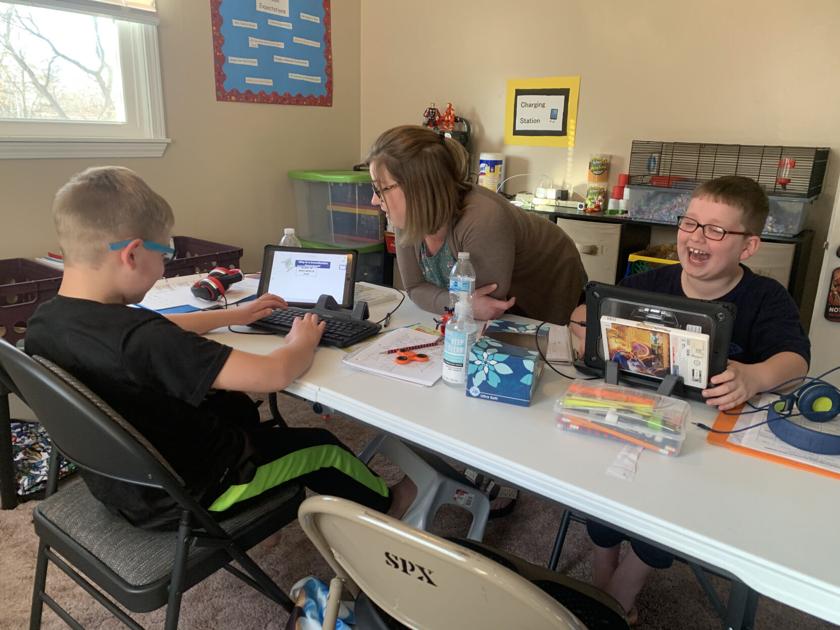 Health expert shares how to help students transition to online learning | Mid-Missouri News
COLUMBIA — Columbia Public School Elementary students resumed online learning Monday. It was the first
COLUMBIA — Columbia Public School Elementary students resumed online learning Monday. It was the first day back after attending in-person classes since Oct. 19.
"I think as far as consistency, it would have been easier to just be virtual because it takes that bouncing back and forth out of the equation," CPS mother Emily Scott said. "But we are still thankful for the time we had in school and thankful for our schools keeping us safe."
Amy Hill, the Burrell Behavioral Health System Director for school based services, said parents can use a few tips to create stability for their children during these changing times.
"My first suggestion is to keep them on routine," Hill said. "We definitely don't want to mess with their sleep cycle. Go ahead and ensure that they get to bed at the same time every night, just as they would if they were going to get up and catch the bus in the morning.
Hill also gave the following tips:
Give children break times during the day to call a friend and continue to build relationships.
Have open conversations about how children are feeling.
Make sure there are breaks throughout the day for children to step away from the screen and get some physical activity.
Talk to your children and foster conversation with their peers about parts of their life unrelated to school.
"Don't be afraid to ask questions," Hill said. "And certainly find opportunities for that connection in that relationship to continue to be able to flourish throughout the back and forth transition."
Emily said the independent nature of online learning is difficult for her two kids, Ben and Josh Scott. They are in third and second grade at Cedar Ridge Elementary School. 
"They've really risen to the occasion, and I'm proud of how they handle their independent work," Emily said. "But that has really been the hardest."
Josh said he only gets to speak with his peers every now and then during the virtual school day.
Ben and Josh started the school year with online learning, transitioned to in-person learning for about four weeks, then went back to online learning. 
To help make these transitions easier on the kids, Emily created the Cedar Ridge Room at their home in Columbia. It's a room in their house they transformed into a classroom; it has a charging station, folder organizers, a student goal board and more. 
"We needed a place that the kids could go, shutout home, and be at school," Emily said. "Then was school is over, be able to walk away, and re-enter home. So we created the Cedar Ridge Room."
But the room doesn't replace the in-person classes for the Scott children.
"I was super bummed out because I was having so much fun doing in-person learning," Josh said.
Emily said the kids were eager and jumped out of bed during the in-person school days this school year. But that enthusiasm just wasn't there on Monday when they returned to virtual learning. 
"Today, my oldest said if he could play hooky. If I get through the first half, can I skip the second half?" Emily said. "No, that's not how this works. But they were back to not wanting to go to school because it's not as fun. It's not as engaging."
Emily said she now pops into the room a bit more to make sure the kids are staying on task. She said the transition back-and-forth from online to virtual learning has made it difficult for Ben and Josh to know what to expect and what is expected of them.
Overall, she said her kids are resilient, pushing through, and they'll get through these hard times together.