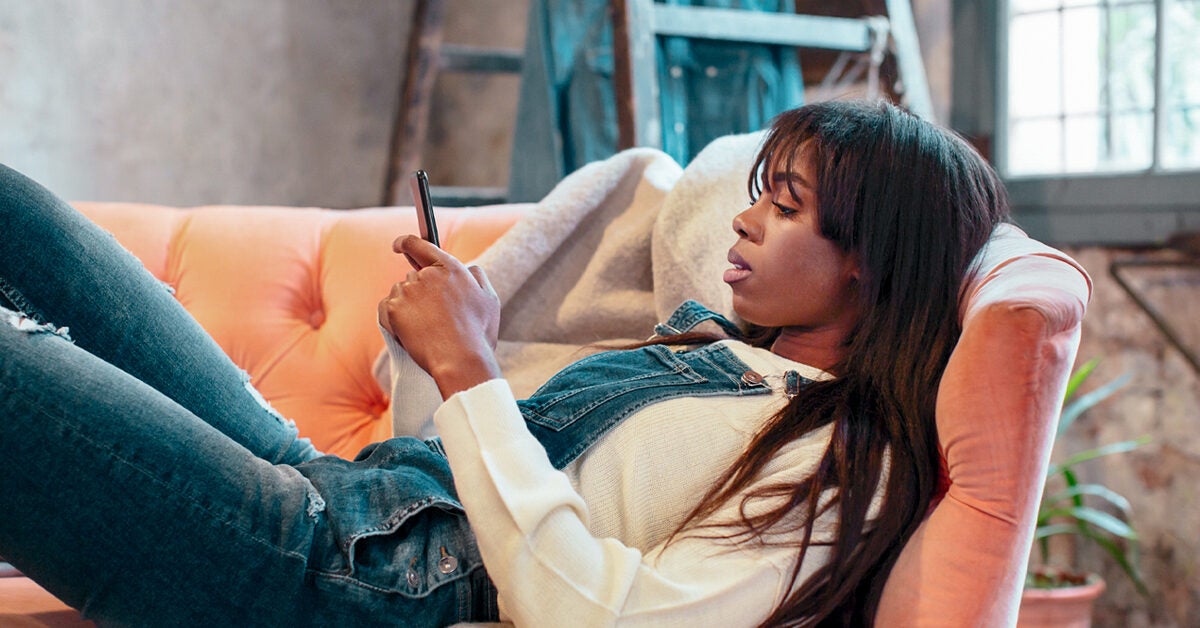 How to Find a Psychiatrist, With and Without Insurance
Ready to make an appointment with a psychiatrist but not sure where to start? You're
Ready to make an appointment with a psychiatrist but not sure where to start? You're not alone. Finding a mental health expert is often the biggest stumbling block that prevents people from getting help.
The good news is there are several resources — online, in your community, and through a primary care doctor — that can help point you in the right direction.
Before you get started, it's important to point out that psychiatrists are different from other mental health professionals. As a licensed medical doctor, they can prescribe medication, unlike licensed psychologists and other therapists.
Some psychiatrists specialize only in managing medication, while others offer comprehensive services that include:
evaluations
diagnosing mental health conditions
prescribing and managing medication
providing therapy
Plus, they often have more experience working with psychiatric conditions.
With that in mind, here are some tips to help you continue your search.
Ask a general physician or other healthcare provider
If this is your first time inquiring about mental healthcare, it's a good idea to have a conversation with your doctor, if you have one. They may have psychiatrists they recommend or be able to help you find one that focuses on your concern.
Checking community clinics
If you have a community mental health facility, they may have a patient care coordinator that can assist you. (We have more on finding these resources below.)
Look for psychiatrists based on their specialties and areas of focus
When looking for a psychiatrist, it's important to find one specializing in the diagnosis or concern you're seeking help for.
It may also be important to you to find a psychiatrist who has worked with other people with a similar background as you or who is easy to talk to about your perspectives.
Tips from a psychiatrist
"When scheduling an appointment, it is appropriate and helpful to verify the psychiatrist's specialty, because some psychiatrists evaluate and treat various conditions whereas other psychiatrists only evaluate and treat a few circumscribed diagnoses," said Leela R. Magavi, MD, an adolescent and child psychiatrist and Regional Medical Director for Community Psychiatry.
It's also a good idea to ask about the types of therapy a psychiatrist provides. Magavi noted that certain evidence-based therapies are used globally to aid individuals with various psychiatric concerns. These include:
cognitive behavioral therapy (CBT)
interpersonal therapy
dialectical behavior therapy
If you're uninsured, the first step, according to Magavi, is to contact a local National Alliance on Mental Illness (NAMI) representative. They can help you find affordable mental healthcare in your area.
She also recommends contacting the Substance Abuse and Mental Health Services Administration (SAMHSA), which is a reliable resource you can use to find affordable mental healthcare, plus psychiatrists and therapists who accept Medicaid.
Most regions also have federally funded health clinics, which you can visit or call.
Another resource for free clinics is the National Association of Free and Charitable Clinics, Magavi said.
"Additionally, some teaching and academic institutions offer discounted rates for various forms of treatment inclusive of pharmacotherapy and psychotherapy," she said.
For veterans, Magavi suggested checking out Give an Hour, a national nonprofit that provides free and confidential mental healthcare to those who serve, veterans, and their families.
Also consider checking with a religious center or church. They sometimes offer free therapeutic sessions or groups.
Finally, if your employer offers an employee assistance program, ask about the number of sessions covered under your plan.
Several health insurance plans cover mental health treatment. Your first step is to look over the description of plan benefits and determine whether you have coverage for behavioral health.
Next, figure out what's actually covered. Try to determine:
how many sessions are covered
the percentage of coverage
in-network versus out-of-network costs
whether you need a referral from a primary care doctor
You have a couple of ways to find a psychiatrist based on your insurance.
If you don't have a provider picked out, you can call the insurance benefits office and ask about providers in your area. They should have a list of preferred providers that accept your insurance.
If you have a psychiatrist in mind, call the office and ask if that person takes your insurance.
The Department of Health and Human Services has an up-to-date questions-and-answers page about mental health services and health insurance, Medicaid, and Medicare.
Online locators allow you to search for a therapist based on your location. Here are several resources to get you started:
If you're interested in online talk therapy sites (teletherapy), the psychiatrist's location may not be an issue to consider. This allows you to receive therapy from any location available to you, as long as you have internet access or data service.
Here are several resources to help you get started with teletherapy:
Child and adolescent psychiatrists specialize in general psychiatry, but they also have additional training focused on mental health specific to children and adolescents.
In addition to diagnosing mental health conditions, they can also prescribe medication and provide psychotherapy.
The American Academy of Child and Adolescent Psychiatry (AACAP) has a tool on its website that allows you to locate psychiatrists who have reported to AACAP that they're providers of psychiatric care for children and adolescents.
If locating a child and adolescent psychiatrist in your area is challenging, you may want to consider a child psychologist or a marriage and family therapist. They're also trained to work with kids and families.
Mental health experts specialize in conditions as well as the type of therapy they provide. If you're seeking care for depression, you should ask about the techniques they use for treatment.
Some of the more common types of psychotherapy for depression include:
"One of the most important factors — besides being put on the correct medication — for depression prognosis is called a therapeutic alliance," said Julian Lagoy, MD, a psychiatrist with Community Psychiatry.
Therapeutic alliance, he said, is essentially how well you get along and "click" with your psychiatrist.
Lagoy says some objective things to look for when choosing a psychiatrist for depression include:
Look at their reviews on the internet. But proceed with caution, because sometimes people write bad reviews for no rhyme or reason. Although Lagoy did point out that consistent negative reviews can be a red flag.
Ask a trusted family member or friend. It can be helpful if you have a trusted family member or friend who has experience working with a psychiatrist and can give a good recommendation based on their care.
Find a psychiatrist who combines therapy and medication. Lagoy recommended looking for a psychiatrist who likes to do therapy in addition to medication management. "This is an indicator that they have a good, caring personality, and you will most likely have a good therapeutic alliance," he said.
The only way you can honestly know if a psychiatrist is the right fit for you, said Lagoy, is to meet with them.
"Sometimes, a psychiatrist looks great on paper, but then when you meet them, they are simply not a great fit for you," he said.
However, the opposite can also be the case: A psychiatrist can look just OK on paper but feel like a strong fit because you click when you meet, he added.
The best you can do is try to find someone on paper who you think will be good for you and then meet them in person to make a decision.
"You want to be able to build trust with a psychiatrist and get along with them, but you also want to have a psychiatrist who is intelligent and up to date with their knowledge," said Lagoy.
"You should feel heard and valued by your psychiatrist, and feel comfortable voicing your concerns and feedback," said Magavi. For example, if a medication does not work for you, the psychiatrist should obtain this feedback and make appropriate adjustments, according to Magavi.
Find a psychiatrist who can relate to and understand your perspective.
Signs that it might be time to change providers, said Lagoy, include a provider who:
doesn't listen
doesn't give good advice
is incompetent, rude, arrogant, or disrespectful
Here are some tips and suggestions for making the most of working with a therapist.
Tips to make the most of your sessions
Give the process some time. But don't feel like you need to stick it out if the therapist isn't a good fit. Remember, this is about you. It's important to find a mental health professional who fits your needs. If the connection isn't there after a few sessions, it might be time to find another psychiatrist.
Share your preferences early on. Magavi recommended that early in the process, you should voice your preferences in order to ensure a good fit and create a strong therapeutic relationship. For example, some individuals hope for their psychiatrist to engage more, while others prefer their psychiatrist to listen more and speak less.
Be open and honest. Magavi advises patients to speak about all their needs and emotions. "Psychiatrists and therapists can provide better, more individualized care when they learn about the patient's specific goals and needs," she said.
Psychiatrists are not the only licensed mental health professionals. If psychiatrists aren't the right fit, you have the option of working with a therapist who's not a medical doctor. Some examples include psychologists, marriage and family therapists, and counselors. However, if you're on a medication specific to a mental health diagnosis, a primary care doctor will need to take over management.
Finding a psychiatrist or therapist who's a good fit may take some time.
Consider asking your doctor for a referral or a trusted friend or family member for a recommendation.
Look online for resources that match you with a provider in your location. Also consult your insurance company for information on coverage.
Working with a mental health expert like a psychiatrist provides you with a safe environment to work through concerns related to your mental and emotional well-being.