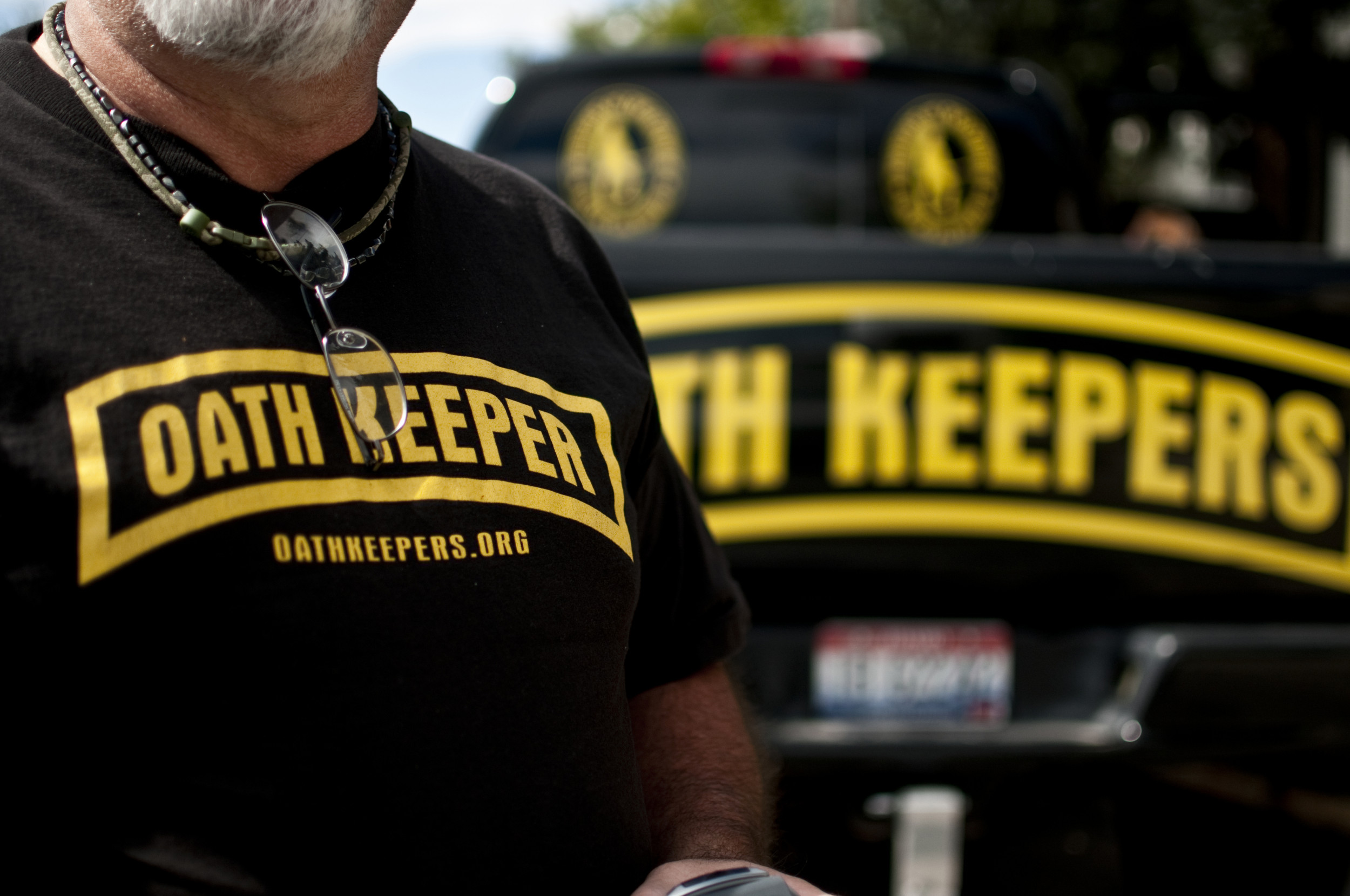 Leader of Oath Keepers Allegedly Spent Some of Group's Money at Sex Shop, Gun Store
The leader of the Oath Keepers militia movement allegedly stole money from the group for
The leader of the Oath Keepers militia movement allegedly stole money from the group for personal expenses, according to militia members.
The Wall Street Journal highlighted financial turmoil for the Oath Keepers and the Proud Boys in an exposé on Wednesday. Members of both ultra-right-wing groups are facing charges for co-conspiring in the January 6 attack on the Capitol.
Former and current members of the Oath Keepers accused founder Stewart Rhodes of spending the group's dues and donations on a number of personal expenses, including food and guns, the Journal reported. Membership of the militia group mostly consists of retired law enforcement and veterans who contribute to the group's funds.
Rhodes allegedly spent thousands of dollars from the Oath Keepers' funds around town while living in Montana, according to bank records cited by The Journal. The records show Rhodes spent $12,424 on car repairs, $9,974 at a gun store, $886 at a bar, $504 at the dentist, $275 on phone games, $256 online at a perfume shop called Fragrancenet.com, $229 at a lingerie and sex shop called Alley Katz Nighties N Naughties and $83.50 at a pet store.
The board for the Oath Keepers changed the group's credit card daily limit to $350 following an incident in which Rhodes maxed out the card with over a dozen steaks and $800 worth of other groceries from Walmart, according to the group's former director, Scott Dunn.
Dunn told The Journal that Rhodes did not report a $10,000 donation he had received for the militia movement from Gary Heavin, the founder of Curves.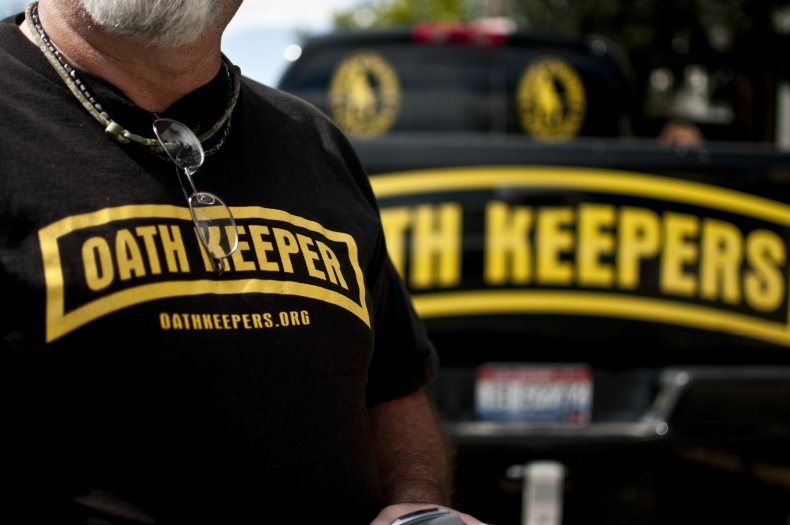 Ed Wilson, the Oath Keepers' former IT manager, reported the alleged misuse of funds by Rhodes to the board, but he left the Oath Keepers when the board made no changes to correct the spending problem, according to The Journal.
"He used that thing as a piggy bank," Wilson said.
Another former member, Rick Moon, who served on the board, told The Journal that, when the board confronted Rhodes, he said, "I created this organization, it's mine, and I'll do what I want to do with this."
Six of the Oath Keepers' state chapters have distanced themselves from Rhodes following the allegations, according to The Journal.
Kellye SoRelle, the lawyer for the organization, defended Rhodes to The Journal by providing explanations for the funds used, citing the guns were for advertising and the groceries were for Oath Keeper members in Virginia.
Rhodes told The Journal that the allegations were from "disgruntled people that have a bone to pick," and that the allegations were "petty, stupid and salacious."
Rhodes has not been charged in connection with the January 6 Capitol attack.
Newsweek reached out to the Oath Keepers for comment but did not hear back by publication time.