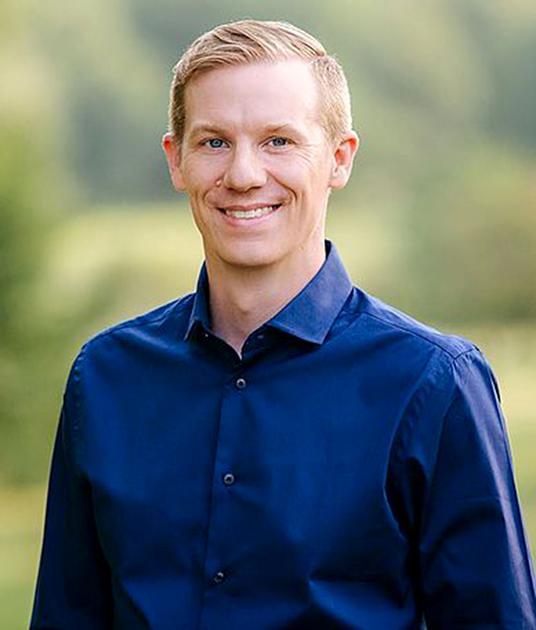 Lee Griffin (Democrat) | News
The Morning Times reached out to the major candidates in each of the state and
The Morning Times reached out to the major candidates in each of the state and federal elections that will affect our readers heading into Tuesday's election.
Democrat Lee Griffin is taking on incumbent Republican Congressman Fred Keller in Pennsylvania's 12th district.
Below are the complete answers that Griffin gave to the questions asked by the Morning Times:
What are your top priorities if you are elected?
As a first-time candidate and someone who is not a career politician and just a regular guy, one of the important things to do is work on bipartisanship and work with people across the aisle and from all parties to get things done.
Three things that I want to make sure to get done are one, COVID relief and there's two parts to it. One is keeping people safe, working towards a vaccine and the health side of that, making sure we contain the virus but also we need a stimulus package. The chairman of the Federal Reserve has said to avoid a deeper recession that is something that we have to do and we need to prioritize that.
An important thing in doing that is that we make sure that we make it a priority in any stimulus package — the small businesses which account for 90 percent of the businesses in the country. That includes family farms which is a big part of our area and this district, and working people and people who have been put out of work. And funding for schools and municipalities that have had to bear the brunt of a lot of our reaction to the pandemic.
The second thing is fixing the healthcare system. We need to expand access to affordable care. It's basically the opposite direction of now, which is trying to tear down the (Affordable Care Act), trying to take health care away from people. We need to work on getting more people coverage. We need to work on bringing down the costs of medications and treatments, so people aren't rationing insulin and heart medication because it's too expensive for them.
And in our area in particular, we need to make sure that medical facilities stay open and are accessible to our communities because it's often quite a drive for a lot of people in rural Pennsylvania to get to a medical center or a hospital and we've had some close. Our local hospital in Sunbury closed this year and that added 30 minutes to the nearest emergency room. Also, hospitals and medical centers provide jobs. A lot of times they are a big part of the local economy, and when hospitals go those jobs go two.
Number three, I think we found this year in particular, we need better access to broadband internet and cell phone connectivity. We rely on it now for schools, which are doing hybrid or sometimes 100 percent online education, and that's really tough for people who live in areas that don't have good internet access. People are doing that for work, so we are relying more and more on this. It's an essential utility now, so it's not just a luxury. This is something everyone needs. Small businesses need it, and farms need it even to do analysis on crops and everything. So that's something we need to work on.
When it comes to COVID-19, how do you balance the public's health and safety AND the health of businesses in our communities?
That comes through the stimulus package. If we're going to be in a situation where it's dangerous to be in large groups and that's going to impact one, any capacity that we kind of limit for business, or two, if people just don't feel safe going. Because regardless of what the rules are, people are going to make decisions to stay home in some cases and we're going to lose some business because of that until we get the virus tackled. We need this stimulus to address that.
There are some good things that we've done. The Paycheck Protection is very helpful, but we also need to work on making sure small businesses, like sole proprietor businesses or family farms have banking relationships so they can actually get the funds that are available. That's been a real struggle for some people. And make sure that that money doesn't just go to big companies that have finance departments that can get this money quickly, so we actually do have funds available for companies that need it the most.
Do you support a partial fix when it comes to a new Stimulus package or should Congress work until they get a full bill passed?
What worries me about a partial fix is that that becomes the whole fix. While I completely get that we want fast action for people who are hurting right now, I don't understand why anyone would want to hold that up. We passed the second stimulus through the (House of Representatives) months ago, and it has sat (in the Senate). We have this package there ready to go — and we were happy to spend two trillion dollars bailing out banks 12 years ago, without blinking an eye, but when it comes to helping regular people, small businesses, all the sudden we are worried. I think that we really need to have better priorities in Washington.
There are a lot of Veterans in this district, what would you do to make sure the VA is funded and running properly, and what can Congress do to reduce the number of homeless veterans?
We do need to make sure that the VA is staffed, funded and resourced to handle claims and to be able to do outreach. It's not just physical medical issues that veterans deal with. There are long term issues. We need to remove the stigma of mental health and actually provide outreach, counseling and support for veterans who come back and make sure that's there, not just for a couple weeks, but actually we can have some support for people because PTSD lasts a long time. It's hard to get over and that's not the only issue that veterans face. We need better outreach actively supporting veterans. I mean we still have Vietnam veterans trying to work with the VA and work through issues, and now we're in 2020. We definitely need to focus on that.
Social Security is an important issue for senior citizens, but also for people who are paying into the system now but may never get the benefits of it. What would you do to protect Social Security?
The first thing we should do is make sure the funding that we have set up for it stays there because there's this tax holiday that just went into effect the second half of the year which essentially removes funding from Social Security and Medicare. What that does is it's continuing to make that (tax holiday) permanent, which has been suggested, that will make it harder for Social Security to continue and we need to keep that going.
The other thing is there's a cap on taxable income for Social Security. Right now, if you make up to $132,500 per year, all of that income is taxed. However if someone makes $250,000 a year, they only get taxed on $132,500. So if we can raise that cap or potentially eliminate it, that provides a lot more revenue and it's a lot more equitable for people who spent their lives working on it and have to rely on a fixed income.
Running in a deep Red district, you will need some Republicans to vote for you in order to beat Rep. Keller. Why should Republicans cross the aisle to vote for you?
Because I'm not running to represent a party. I'm running to represent a district and the people in it regardless of what party they are part of. Like I've said before, I want to get past the finger pointing and the bickering and the blame game, which is what our current representation and a lot of what goes on in Washington is about. This is about working for the people who put you there and understanding this is a job of service. The voters are who you work for, not a party, not campaign donors. That's what we need in our area to represent us well.
I grew up in rural Pennsylvania. I grew up in a log house in the woods that my dad built. My first job was on a farm, so I care deeply about agriculture and the farmers I have in my family now. I care about our communities and will be present and accessible to everyone. I just did a tour and stopped in all 15 counties to talk to voters and I'm going to continue that in office — making sure we have town halls scheduled in every district so I can be out there and hear from people directly.
Pat McDonald can be reached at (570) 888-9643 ext. 228 or [email protected]. Follow Managing Editor Pat McDonald on Twitter @PatMcDonaldMT.