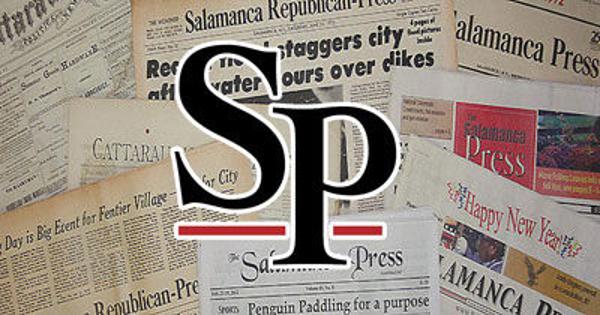 Little-known FEMA program covers COVID funeral costs | Coronavirus
In April the Federal Emergency Management Agency announced it would help families pay for funeral
In April the Federal Emergency Management Agency announced it would help families pay for funeral costs of COVID-19 victims.
When Anne Parks, who works for the Cattaraugus County Department of the Aging, learned of the new FEMA program, she began passing the word to families who had lost a loved one to COVID-19.
Parks has also participated in the FEMA funeral reimbursement program for COVID-19 victims. Her father, Dr. William Gilroy, who formerly had dentist offices in Olean and Cuba, died from the coronavirus in October.
As of Friday, 107 Cattaraugus County residents had died of COVID-19 since April 2020. Nationwide, more than 600,000 Americans have died from the virus.
Parks, who is a Medicare advisor with the Department of Aging, said too many people still don't know about the new FEMA program which went into effect April 12. Information on how to apply for the program will be listed on the county's website at www.cattco.org.
"It will be helpful to a lot of people who don't seem to know about it," Parks said of the FEMA program.
On the FEMA website at www.fema.gov, click on Coronavirus/COVID-19 under disasters and assistance. Funeral assistance is now available.
The first thing to do is to call a dedicated FEMA phone line to get into the system, said Parks. In the first days of the program, callers faced delays because of the volume of calls, she said. "I must have called 350 times that first day. If you get a busy signal, keep trying. I think things have settled down by now, though."
Later, when she got through she was able to get a registration number, then set up an account and password online. The FEMA website gives all the documents needed to participate, Parks said. They can be mailed to FEMA or it can be done online.
The FEMA program requires a death certificate with COVID-19 written on it, or a note from the deceased physician. Also required is a funeral invoice and receipt that it was paid. She also gave FEMA her banking information.
"I uploaded all the documentation and it was accepted," Parks said. She checked for a few days to make sure FEMA didn't ask for any additional information.
"From beginning to end, it was six weeks before the funds were placed in my bank account," Parks said.
FEMA will pay up to $9,000 for a funeral for up to four family members, Parks explained.
"It's a wonderful program," Parks said. "Anyone I know who has died from COVID, I pass along the FEMA funeral information to the family."
Other Department of the Aging case workers also notify families of the program if there has been a COVID-19 death in the family.
"It's quite a blessing to families," Parks said of the program.