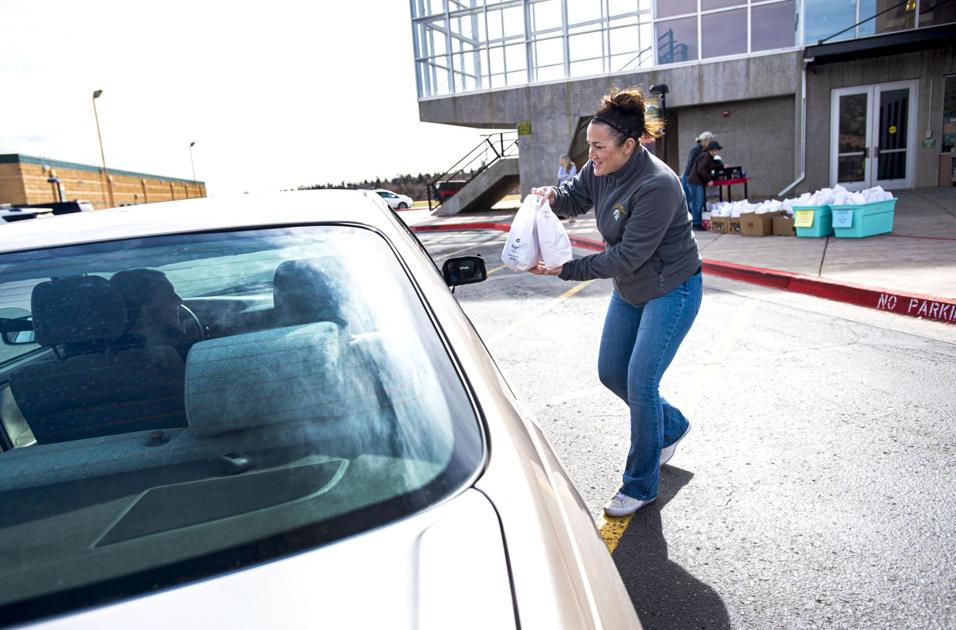 Manitou Springs schools to shift to online learning through Oct. 19 due to positive COVID-19 cases | Colorado Springs News
Manitou Springs schools will move to online learning Thursday after three people associated with the
Manitou Springs schools will move to online learning Thursday after three people associated with the high school were diagnosed with COVID-19.
Superintendent Elizabeth Domangue announced the new infections in a letter sent to families, a district representative said Wednesday.
The district also has "multiple" others with coronavirus symptoms, Domangue stated, adding that the plan is for students to return to in-person learning on Oct. 19.
"The Manitou Springs School District community is interconnected both in and out of school, so this decision is rooted in a community public health approach," Domangue wrote. "I know that this information comes to you with concern and other emotions, especially as families have made plans for students to be fully in-person and now we are having to make this shift for six school days.
"This decision was not easy, but we believe that is necessary to return to in-person learning together."
Elementary students will begin online learning Friday after staff takes Thursday to prepare; principals will coordinate getting iPads into the hands of students who did not take them home. Middle school students will begin online learning Thursday, with students at home and staff on campus. High school students are learning online, Domangue said.
People in the same cohorts with those who have tested positive have also been quarantined; they will need to "remain home until notified," she said.
A Colorado Springs elementary school also reported a staff member tested positive for COVID-19, the region's largest school district announced Wednesday.
The employee, who works at Antelope Trails Elementary in Academy District 20, is in isolation, and a full class is in quarantine, according to district spokeswoman Allison Cortez. The area of the school where the staff member worked is temporarily closed for deep cleaning and disinfecting, she added.
Another District 20 school, Pioneer Elementary School, shifted to online learning Wednesday, the district said. While the school has no positive COVID-19 cases, 19 staff members and 30 students are in isolation or quarantine, complicating school operations. A decision regarding a return to in-person learning will be announced by noon Sunday, Cortez said.
Under updated state health department pandemic guidance released in late September, if one student or staff member tests positive for the virus, schools should anticipate grade- or schoolwide dismissals for several days to allow time for contact tracing, and anyone in contact with those sickened should be quarantined.
The state guidance further recommends that schools be closed for two weeks when five or more classrooms or cohorts have outbreaks, or when 5% or more of unrelated staff members and/or students have confirmed cases within two weeks.