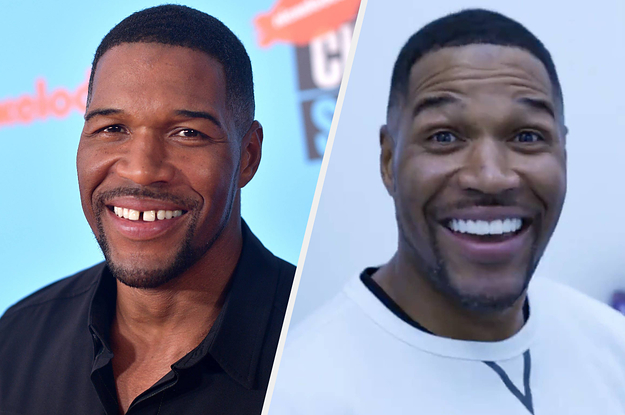 Michael Strahan Reveals Closing His Gap Was A Prank
Buzz · Posted 16 hours ago "The gap is here to stay." Michael Strahan may
"The gap is here to stay."
He documented the entire procedure and went to a real, legit dentist and everything!
After a lot of online commotion about the distinguishing feature being gone, Michael had to come clean on his Instagram…but not without some teasing first!
"I appreciate all the comments. I was surprised to be honest with you about how many people were like, 'No, don't get rid of the gap! It's your signature!'" Michael began while hiding his smile with a mask.
He continued, "I appreciate all the love for the gap. I've had it for almost 50 years now and a lot of people out there would say, 'Yeah you make me feel good about rocking mine.'"
"I know it's a shocker to see it gone but I just want to tell you guys that I appreciate all that love that you show and be you, live the way you want to live, do what makes you happy because I did and I am happy that I did it," Michael teased.
Moments later, Michael pulled down his mask to reveal that *GASP* the gap is not actually gone!
"The gap is here to stay for a little while. Not going anywhere anytime soon, so, April Fool's everybody. I had a good time….The gap is here. The gap is here to stay. It's not going anywhere for a little while. My mama likes it, so, there you go. For you, Mama," Michael revealed.
And while it's here to stay for now, Michael added that he felt "really bad about actually not closing it after everything" he saw online…so who knows what fans can expect in the future!
Watch Michael's entire April Fool's Day reveal below.
BuzzFeed Daily
Keep up with the latest daily buzz with the BuzzFeed Daily newsletter!