As COVID-19 continues to spread, KOMU 8 will continue to update you about impacts in the community.
Layered bar/line charts with the daily change in newly confirmed cases of COVID-19 reported in each county and a 14-day rolling average of the changes in new cases are available here.
Previous coverage:
Updates for Monday, Nov. 30 will become available below:
11:15 a.m.: Blair Oaks 2nd-12th grade switch to online learning
Blair Oaks second through 12th grade will make a temporary switch to online learning starting Monday, Nov. 30. Students will return to class Wednesday, Dec. 2.
Students in kindergarten and 1st grade will continue in-person learning both days. Student transportation services will operate as normal.
According to the district release, there may be a need to extend the virtual learning period.  The district remains hopeful that they will be able to return to in-person learning for all grades on Wednesday, Dec. 2.
10:50 a.m.: Boone County surpasses 10,000 cases since start of pandemic
The Columbia/Boone County Health Department added 186 new COVID-19 over the weekend, marking 1,108 active cases in the county.
The addition of the cases marks over 10,000 cases in the county since the start of the pandemic. 
We hope everyone had a happy and health Thanksgiving weekend! The Information Hub has been updated with the latest COVID-19 Boone County data from over the weekend. There were 67 cases recorded on Saturday, Nov. 28 and 119 cases on Sunday, Nov. 29. pic.twitter.com/n2VCmXfb9y

— Columbia/Boone Co. Public Health & Human Services (@CoMo_HealthDept) November 30, 2020
The county also reported 158 hospitalizations, 36 of which are Boone County residents. There are currently 50 COVID-19 patients in the ICU and 21 on a ventilator.
The hospital status is currently at yellow.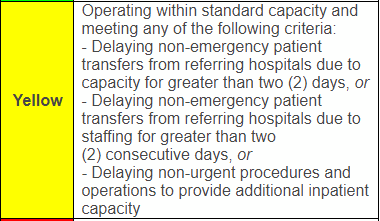 7:45 a.m.: Missouri reports 3,829 new cases
The Missouri Department of Health and Senior Services added 3,829 new COVID-19 cases in the last 24 hours. The total number of cases in Missouri now stands at 299,762. 
The state also reported 6 new deaths in the last 24 hours. This brings the total number of COVID-19 related deaths to 3,829 since the pandemic began.
The state also reports hospitalizations and hospital bed capacity, but it is on a three-day delay. There are 2,498 total hospitalizations in the state with 48% remaining total hospital bed capacity.
In the last seven days, there have been 18,924 positive cases of the virus. The single-day case average now stands at 2,703. 
As of Nov. 19, DHSS has moved to report only the CDC-method positivity rate. As of mid-November, over 1.7 million Missourians have already been tested by PCR at least once. As a result, if they test negatively again, they will not be counted in the latest 7-day state-method positivity rate. 
The CDC's method has a 20.0% positivity rate.
The World Health Organization (WHO) recommends positivity rates in testing should remain at 5% or lower for at least 14 days.