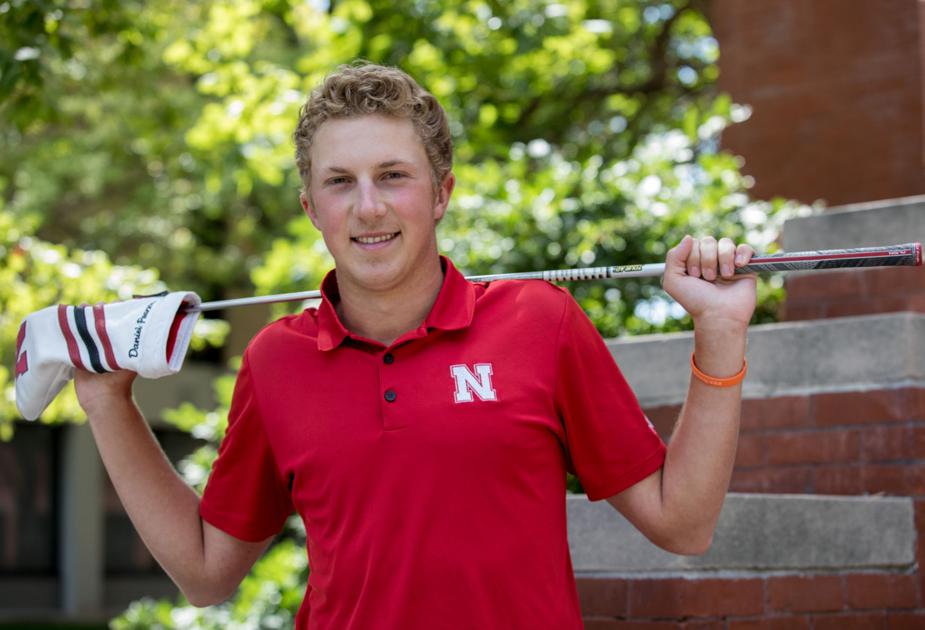 Nebraska's Student-Athlete Advisory Committee finds its way in virtual society | Sports
File Photo by Jessica Moore A semester of social distancing and virtual communication has impacted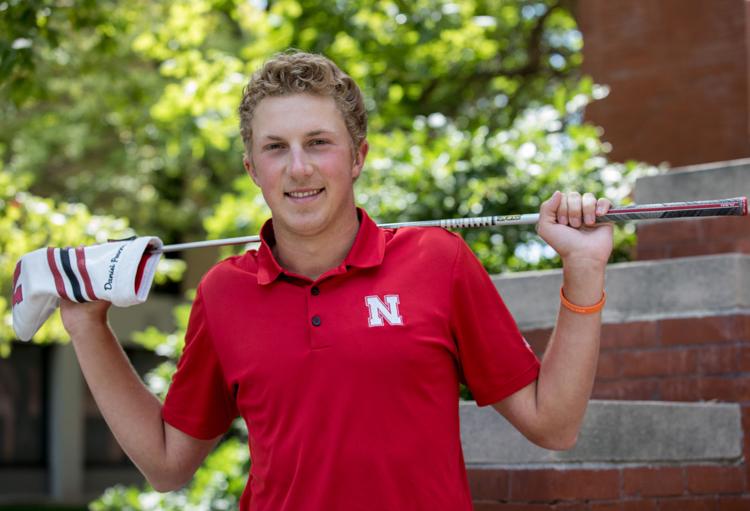 A semester of social distancing and virtual communication has impacted student-athletes in ways that go beyond canceled games. Nebraska Student-Athlete Advisory Committee President Daniel Pearson has experienced this firsthand.
"Interaction and feedback … those things have been affected," he said.
The Student-Athlete Advisory Committee (SAAC), founded in 1987, serves as "the voice of the student-athletes," according to the organization's site. It provides a variety of services to athletes, including community outreach opportunities and mental health guidance.
Overall, SAAC is an important way for athletes of different sports to interact and connect. These interactions, though, have gone entirely virtual this semester amid the pandemic. Nebraska's SAAC officers have worked hard to keep the core structure of the organization relatively unchanged, according to Pearson.
"We meet once a month as a group, and then after that we meet in our subcommittees as well," Pearson said. "Now we do that all virtually through Zoom, and then we break out in the subcommittees afterwards. I think, as far as getting information across to people, it hasn't really changed a ton."
The mission hasn't changed either. SAAC and its leadership continue to look for ways to promote athletic unity in an all-online way.
In the first SAAC meeting of the semester, the organization implemented its new plans to include speeches from past Nebraska letterwinners in its meetings. October's guest was Dr. Heidi Stark, a former Husker golfer who is now a pediatric dentist practicing in Lincoln.
Pearson said that adding guest speakers to their monthly meetings gives athletes an opportunity to think about life after graduation.
"A lot of student-athletes, when they finally are done with their sport after playing it the majority of their lives, that can be a tough time mentally," he said. "So we're hoping that these guest speakers will help give good advice on that."
Of course, the pandemic has put a strain on scheduling, with changes and uncertainty becoming a common theme in college athletics. This volatility has put a strain on some meetings that provide important information and updates for all student-athletes.
"Intercollegiate athletic committee meetings and some of those things have gotten shuffled around, which has made it tough," Pearson said. "Information hasn't been available when they thought it would, so we couldn't end up sharing [that information] to our full group."
Pearson says that while attendance at SAAC's virtual meetings has been good, community engagement and activities are more difficult online. The lack of face-to-face contact makes speaking up and voicing opinions a challenge.
Changes within the athletic department have further added to the physical divide between athletes of different sports. The Lewis Training Table, normally a focal point for interaction between athletes, is currently only serving the football team for cost-cutting and virus mitigation reasons.
This separation remains a big obstacle for community engagement among athletes.
"We see people because we're in the same classes, and those connections and relationships are still there, but there's definitely less community within the athletic department just by not being fully open," Pearson said.
As social distancing measures continue, SAAC will try to be the means to bridge these physical divides. The organization will host events, both virtually and with in-person social distancing, to encourage student-athlete engagement amid unusual circumstances.
Last month, members of SAAC joined in support of the Minority Student-Athlete Collective for a rally outside Memorial Stadium to raise awareness of racial injustice. SAAC Social Justice Officer Sadio Fenner, a member of the track and field team, spoke at the event. 
Though the schedule of future events is relatively uncertain, SAAC will continue to advocate for athletes at their meetings every month. Pearson praised the organization's leadership through all of the challenges.
"We have a really good officer group right now. Some of us are upperclassmen, and we have a couple people that will at least still be around a few more years. And then I know, a lot of our representatives have been super involved as well," Pearson said.
Pearson, a member of the men's golf team, is a veteran of the organization who is on track to graduate in the spring. He feels content, though, with the direction of SAAC.
"It definitely is a transition. I remember moving up into an officer role. It's, at first, a lot, but definitely we'll make sure to be there for anyone if they need any advice or help managing everything," Pearson said. "I think we've had really good participation and attendance from all the different sports these past couple years. So I'm excited to see where it goes moving forward."