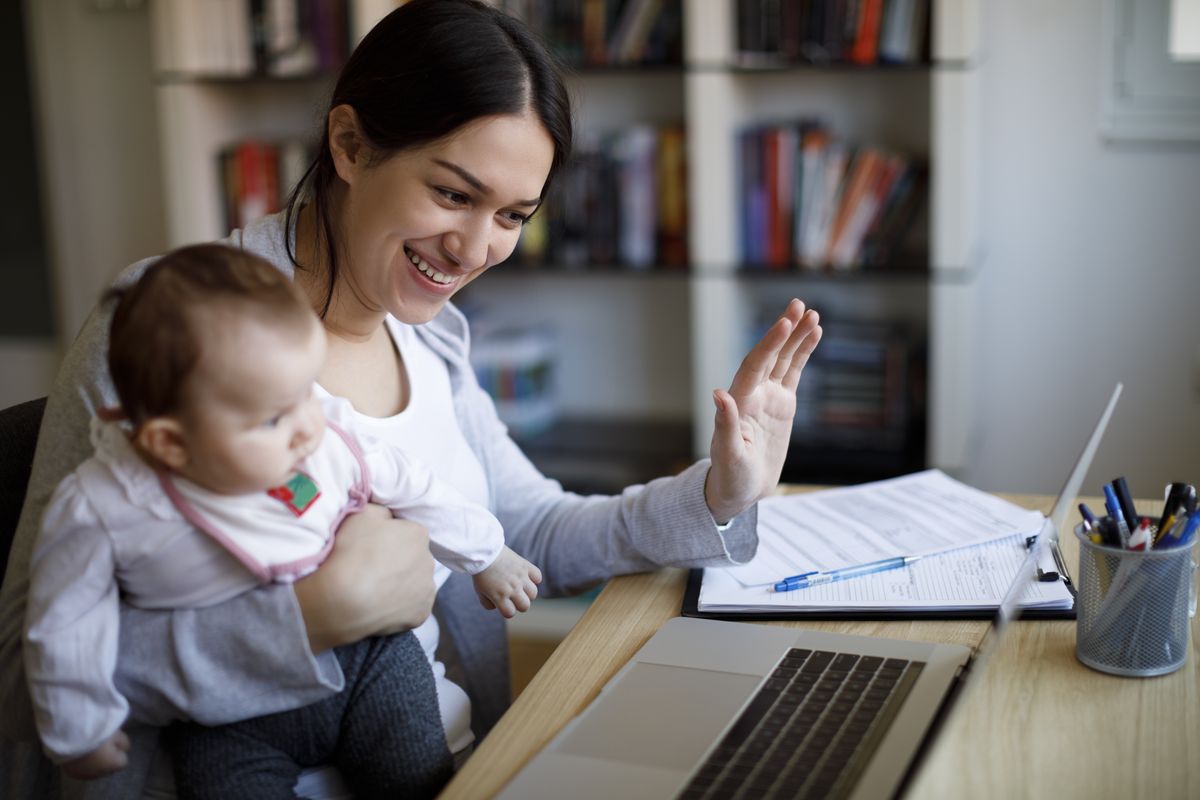 New health insurance plans available November 1 through Washington Healthplanfinder
By Tracy Damon, Marketing Writer Sponsored content provided by Washington Health Benefit Exchange Fall means
By Tracy Damon, Marketing Writer
Sponsored content provided by Washington Health Benefit Exchange

Fall means the onset of the cold and flu season. Pair that with a pandemic that's been hanging on for over six months and it's more important than ever to make sure you have good health coverage.
But with many of us laid off, furloughed, or in limbo waiting to see what happens to the economy as a result of COVID-19, finding good health care options, and affording them, can be challenging.
"These are some difficult and confusing decisions that everyone has to make," said Kris Lattimore, program manager with the Washington Health Benefit Exchange, the public-private state agency tasked with operating Washington Healthplanfinder—the state's marketplace where Washingtonians can browse, compare, and enroll for a health or dental plan.
With the annual open enrollment period approaching, Lattimore wants you to know you're not alone in making them, and that choosing a health plan shouldn't add to your stress level. Not only are there new tools and resources to help you make the best decision for you, your family, and your circumstances, there are also more plans than ever to choose from. You may even qualify for a free or low-cost health plan.
"Here in Spokane, eight different carriers are offering plans," said Lattimore. "Even outlying rural areas around Spokane will have three or four different options."
But it is important to start researching which plan is right for you and your family now, as open enrollment starts Nov. 1 and ends Dec 15. When you enroll before Dec. 15, your health coverage begins on Jan. 1; just about the time of year when emergency room visits for falls on ice and injuries related to snow shoveling become more common.
While it's good news that there are more health plans available, it can be overwhelming trying to figure out which best fits your lifestyle, family composition, and income. And did you know that you don't have to pick just one?
"Sometimes one plan works best for one person while another serves a spouse or child better," said Lattimore. "So you don't have to choose just one plan, you can have different plans for multiple people."
Whatever your situation, Washington Healthplanfinder can guide you through the options, including new Cascade Care plans. These are affordable options aimed at combatting the alarming number of patients in Washington State who don't have health coverage due to high out-of-pocket costs. In some cases, co-pays and deductibles aren't required before services are paid in full.
"New this year is Cascade Care plans for Washington Healthplanfinder customers," said Lattimore. "These plans will look very similar from carrier to carrier and will be easily understandable and more affordable than traditional plans."
"One of the benefits (of Cascade Care) is that you don't have to meet the deductible first," said Lattimore. "It helps address affordability issues because we all know using health insurance can be expensive."
If navigating the fine print of what a plan provides and when out-of-pocket costs are required is confusing, Washington Healthplanfinder has tools and resources that can help. In-person enrollment centers, virtual video or phone conferences and the WAPlanfinder Mobile App are all available, depending on how you like to provide and receive information.
"All of our in-person enrollment centers are set up with CDC protocols (to combat the spread of
COVID-19). You can schedule a virtual appointment or go online to schedule an in-person consultation; whatever makes you the most comfortable," said Lattimore.
Once enrolled in a plan, the same tools make it easy to keep up on health and dental coverage. For instance, the WAPlanfinder app makes it simple to upload documents, view your health and dental coverage from your phone and get help when needed.
"The app makes finding assistance very easy. Just put in your zip code or your current location and find assistance in your area, there are thousands of trained assistors statewide" said Lattimore.
If you prefer help in person, you can schedule in-person appointments at enrollment centers across the state, including in Spokane, all in an effort to help more people, according to Lattimore.
"We're trying to address the needs of Washingtonians and to make sure everybody has equal access to health care regardless of their circumstance."
For more information on the upcoming open enrollment period, new health plan options, or to schedule a virtual or phone conference, go to wahealthplanfinder.org. To visit the enrollment center in downtown Spokane, call (509) 381-5566 in advance to set up an appointment.