Opinion: Bailout US Cancer Care
Dr Randall A. Oyer Many independent oncology practices struggled to make ends meet before COVID-19…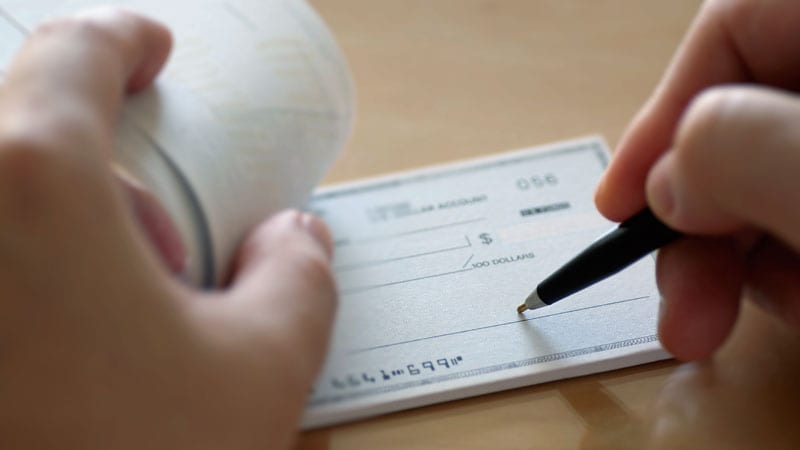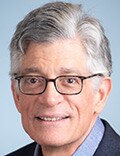 Many independent oncology practices struggled to make ends meet before COVID-19 ran roughshod over the US economy and health system. Now some are on the verge of collapse, threatening to strand patients without access to the care they need, according to a Viewpoint published online October 22 in JAMA Oncology.
Is a bailout needed for US cancer care? Ask a trio of University of Pennsylvania oncologists. Their answer: Yes — and then some.
"In the context of the current demand shock in oncology, ensuring the short-term solvency of independent practices is critical to preserving patients' access to cancer care," write Zachary Frosch, MD, Lawrence Shulman, MD, and Justin Bekelman, MD.
The new essay is "timely, important, and helpful," Randall A. Oyer, MD, president, Association of Community Cancer Centers (ACCC), told Medscape Medical News in an email.
Outpatient cancer visits are down about 50% since the start of the pandemic, say the Viewpoint authors, who explain the downturn has been driven by both guideline-driven delays based on COVID-19-related risks and fear-based delays among patients.
They also observe that COVID-19 is expected to leave about 19 million people newly uninsured or transitioning to Medicaid.
The overall effects are expected to dog oncology care well into 2021, they write.
Protecting practices requires "several temporary changes that go beyond the aid generally available through relief legislation," Frosch and colleagues argue. They outline the risks to oncology practices and propose three solutions:
Identify practices that are crucial for cancer care access and at risk for acquisition or closure.

Promote the short-term stability of those centers via Congressional action to reduce "the capital expenditures required for drug acquisition" and thereby increase their revenue, perhaps as an emergency measure.

Pivot toward a system that adequately funds comprehensive cancer care services.
Regarding the latter, the authors argue that "independent practices should be adequately reimbursed for the time, effort, and expertise necessary to provide high-quality, complex, and patient-centered oncology care."
They suggest approaches for addressing these proposals, such as extending the Centers for Medicare & Medicaid Services' Oncology Care Model capitated Monthly Enhanced Oncology Services payment to any independent oncology practice that agrees to meet its enhanced service requirements. They acknowledge that the proposals "may encounter a number of stakeholder objections."
But some suggestions, such as extending 340B drug pricing to independent practices that wouldn't otherwise qualify, would be temporary, and ongoing policy debates about their value can be resumed once the crisis is over. The challenges faced by independent oncology practices warrant consideration of these proposals, which could bolster the practices through the crisis and perhaps inform post-COVID-19 policy changes, they also argue.
"[The proposals] could also begin to fundamentally realign the structure of oncology reimbursement in the US to better provide high-quality, affordable, and patient-centered cancer care," they conclude.
The ACCC shares the authors' concerns, Oyer said, emphasizing "the threats to the availability of front-line cancer care services for patients in small, rural, and underserved communities across the US."
"With the patients and families they serve, small front-line practices and clinics co-navigate the enormous complexity and the enormous expense of cancer care. With little or no payment, independent practices provide care coordination, emotional support, medication education, financial advocacy, and practical assistance to people affected with cancer in their communities," he said, noting that the ACCC supports the "creative and practical" approach proposed by the Viewpoint authors.
"The ACCC agrees that these solutions necessitated by the COVID-19 pandemic could begin to constructively realign oncology reimbursement," Oyer added.
The arguments in the Viewpoint are underscored by a new analysis of US cancer care, published online as a peer-reviewed, pre-print in JCO Clinical Cancer Informatics, that illustrates a staggering pandemic-related drop in cancer screenings, diagnoses, and treatment that is expected to increase morbidity and mortality for years to come.
Debra Patt, MD, PhD, of Texas Oncology in Austin, and colleagues report drops in screenings for breast, colon, prostate, and lung cancers ranging from 56% to 85% in April 2020 versus April 2019. Patt, who is also a board member of the Community Oncology Alliance Board, predicted in a press statement that the worst could be yet to come.
"When cancer becomes more advanced before it is detected it becomes a ticking time bomb. The decrease in screenings, diagnosis, and treatments this year will lead to later stage cancers for patients, increasing morbidity and mortality for years to come," said Patt. "We need to alert all patients that they need to stop medical distancing and get appropriate screening and health care."
Frosch was supported by a grant from the National Institutes of Health. Shulman and Bekelman have reported receiving grants from Celgene, Pfizer, United Health Group, Blue Cross Blue Shield of North Carolina, and Embedded Healthcare, and personal fees from Optum, CVS Health, and the National Comprehensive Cancer Network. Oyer has reported no relevant financial relationships.
JAMA Oncol. Published online October 22, 2020. Viewpoint
JCO Clin Cancer Inform. Published online October 2020. Full text
Sharon Worcester is a reporter for MDedge News, part of the Medscape Professional Network.
For more from Medscape Oncology, join us on Twitter and Facebook.