Peer-to-peer insights into the world of digital dentistry
On 29 and 30 January 2021, 'Dentology – powered by Henry Schein' set the stage
On 29 and 30 January 2021, 'Dentology – powered by Henry Schein' set the stage on a new era of educational and informative live online events around the digitalisation of dentistry, followed by four weeks of access to on-demand digital education.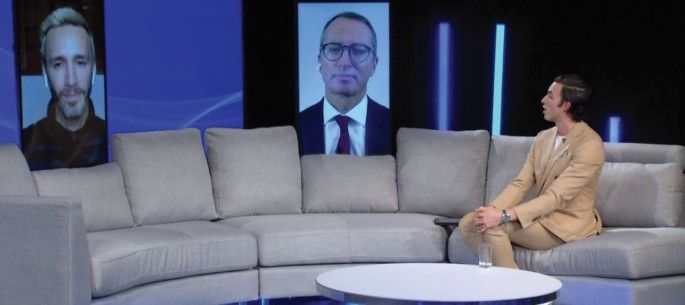 Henry Schein's first fully virtual symposium was a wealthy source of content offering comprehensive insights into the fast-changing world of digital dentistry. A renowned selection of 14 international experts delivered cutting-edge educational content on topics ranging from the digital workflow, digital implantology and orthodontics, to the recognition of digital pathology. Answers to questions like how to best start with digital, how to make the most of the intraoral scanner, and how to use digitalisation for customer communication are only a few samples of the variety and focus of topics discussed. After the presentations, participants and experts continued the conversation by engaging in live discussions and questions and answer sessions.
Keynote speakers included Prof Dr Irena Sailer (Switzerland) and Dr Simon Chard (UK). In their lectures, they explained the impact that digitalisation has had on dentistry and gave an outlook on the future of digitalisation in dentistry as well as inspiring inputs on possibilities in patient communication with social media.
Dentology's Special Guest was Randi Zuckerberg, daughter of the dentist, Edward Zuckerberg, and former director of market development and spokesperson for Facebook, a company her brother Mark co-founded. With her lively and inspiring speech with anecdotes from her own career and the resulting incredible successes, she provided informative input on topics such as business optimisation and efficiency in practice.
In the impressive 3D walkable Dentology world, participants were also able to visit the exhibition area that featured the latest innovations from leading dental manufacturers and business partners and provided opportunities for participants to discuss their clinical, digital, and business ambitions with Henry Schein's local specialist teams in real time so that they got answers to questions about how the acquired knowledge can be implemented into the customer's individual daily practice and what tailored digital solutions might best fit their future aims.