Pennsylvania Gov. Wolf, Secretary of Health Dr. Levine to give COVID-19 update Monday
Pennsylvania Gov. Wolf, Secretary of Health Dr. Levine to give COVID-19 update Monday Updated: 1:50…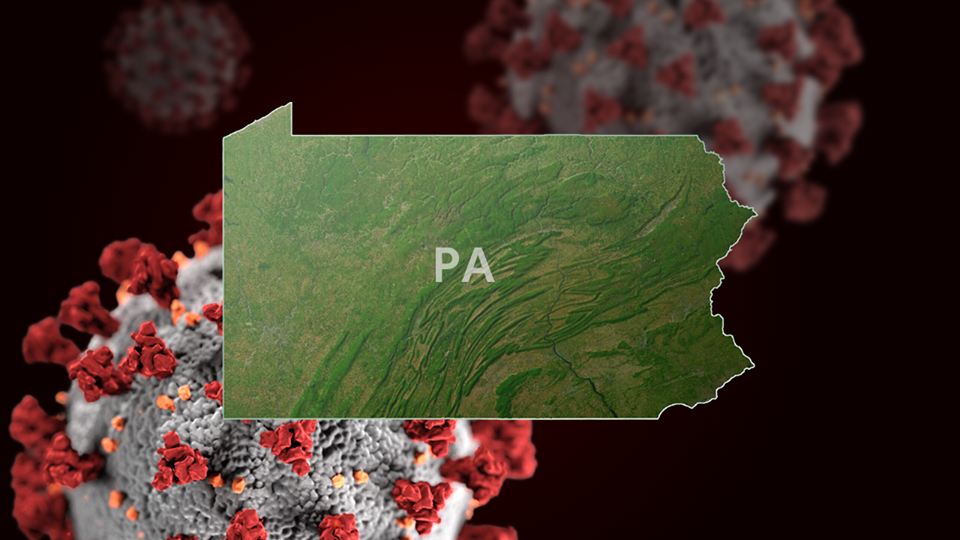 Pennsylvania Gov. Wolf, Secretary of Health Dr. Levine to give COVID-19 update Monday
Pennsylvania Governor Tom Wolf and Secretary of Health Dr. Rachel Levine will hold a press conference Monday afternoon to provide an update on COVID-19 in the state.Wolf and Levine are also expected to encourage Pennsylvanian residents to stay vigilant and continue taking precautions to keep themselves and their families safe ahead of the Thanksgiving holiday.The press conference will be available LIVE in the video player above around 2 p.m. As of Monday, there have been 314,401 reported cases of coronavirus in Pennsylvania since the start of the COVID-19 pandemic.The state Department of Health on Monday announced a two-day total of 11,837 new positive cases of COVID-19. There were 7,075 new cases reported on Sunday, and 4,762 new cases reported on Monday, the department said.State health officials said there are 9,870 deaths attributed to coronavirus, with 69 additional deaths reported over the last two days.The Department of Health said 3,379 patients were hospitalized as of Monday morning. Of those, 775 were in an intensive care unit. State health officials said the state has reached levels seen in May, when hospitalizations were at their highest."The trend in the 14-day moving average of number of hospitalized patients per day has increased by nearly 2,100 since the end of September," the health department said. "Statewide percent positivity for the week of November 13-November 19 stood at 11.1%."
HARRISBURG, Pa. —
Pennsylvania Governor Tom Wolf and Secretary of Health Dr. Rachel Levine will hold a press conference Monday afternoon to provide an update on COVID-19 in the state.
Wolf and Levine are also expected to encourage Pennsylvanian residents to stay vigilant and continue taking precautions to keep themselves and their families safe ahead of the Thanksgiving holiday.
The press conference will be available LIVE in the video player above around 2 p.m.
As of Monday, there have been 314,401 reported cases of coronavirus in Pennsylvania since the start of the COVID-19 pandemic.
The state Department of Health on Monday announced a two-day total of 11,837 new positive cases of COVID-19. There were 7,075 new cases reported on Sunday, and 4,762 new cases reported on Monday, the department said.
State health officials said there are 9,870 deaths attributed to coronavirus, with 69 additional deaths reported over the last two days.
The Department of Health said 3,379 patients were hospitalized as of Monday morning. Of those, 775 were in an intensive care unit. State health officials said the state has reached levels seen in May, when hospitalizations were at their highest.
"The trend in the 14-day moving average of number of hospitalized patients per day has increased by nearly 2,100 since the end of September," the health department said. "Statewide percent positivity for the week of November 13-November 19 stood at 11.1%."