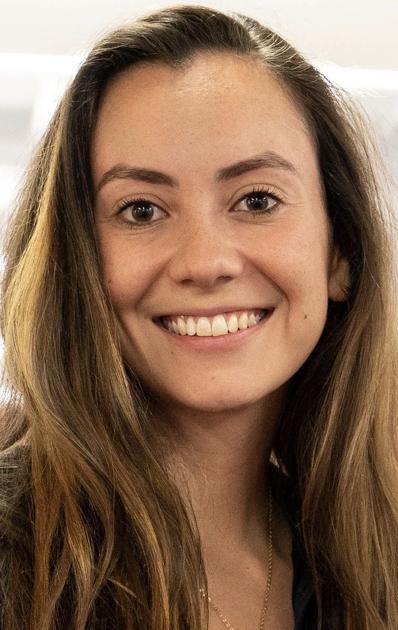 Priscila Cevallos and Amal Cheema: NH needs safer voting policies | Op-eds
AS MEDICAL STUDENTS, we are trained to take care of the whole patient. During clinic
AS MEDICAL STUDENTS, we are trained to take care of the whole patient. During clinic visits, we ask patients about their social history: housing, occupation, mental well-being, substance use and safety. These questions give us insight into our patient's health risks, as we know social drivers of health play a significant role in patient outcomes. The answers to these questions allow us to provide better care and inform us how to best advocate for our patients.
Health care providers have been diligent about asking these questions to specific patient populations. People who are immunocompromised frequently risk exposure to illness while engaging in crowded activities, like voting. Now, amid a virus that places everybody at risk, we are asking all our patients: what are you doing to protect your health from COVID-19? Do you have a plan to keep yourself safe while voting?
Online voter registration and voting by mail are some of the easiest ways to stay safe from COVID-19 because they minimize in-person contacts. Unfortunately, paperless voter registration and streamlined vote-by-mail are not yet found in New Hampshire, despite many attempted legislation changes.
New Hampshire is the only state in New England that does not allow voter registration at the Department of Motor Vehicles. We are also one of nine states without safer voting policies in place.
This year, New Jersey passed legislation to allow online voter registration, and North Carolina expanded their online DMV platforms to make it easier to register to vote online. Since 2002, 41 states have successfully implemented online voter registration and enhanced online platforms. Many states have also adopted no-excuse absentee voting and universal vote-by-mail to remove voting restrictions. Sixteen states and D.C. have also passed legislation to authorize Automatic Voter Registration, a streamlined policy that makes voter registration automatic unless the voter opts out.
There is no evidence mail-in voting promotes fraud. These voting policies that better meet and serve constituent needs are here to stay. They are safe, efficient, legal and potentially even life-saving in the time of a pandemic.
Doctors are striving to make the voting experience even safer for their patients. VoteHealth2020 and VotER are two non-partisan coalitions led by physicians to encourage online voter registration and mail-in ballot requests among patients during visits. However, these grassroots efforts only go so far in ensuring safer voting because of state-specific hurdles built in to voter registration necessitating forms of in-person contact.
For example, New Hampshire requires voters to find a printer and to pay for postage to mail absentee ballots and voter registration requests. It does not permit third parties to collect and mail sealed envelopes. This makes it difficult for certain populations, especially those who may not have access to resources, such as printers or ink, or are isolating and rely on curbside services.
To protect the health of voters this year and beyond, New Hampshire should adopt modernized voting policies. Currently, to register to vote here, the only options are in-person registration with town clerks — by appointment or walk-in depending on the municipality — in-person same-day registration on Election Day, or registration by mail with an absentee voter registration affidavit and mail-in voter registration form for those with a physical disability, religious beliefs, military service, or temporary absence.
Those with concern for COVID-19 exposure may now register and vote absentee, but they must also sign "disability" affidavits. While a step in the right direction, this extra paperwork creates an unnecessary hurdle. New Hampshire is also one of seven states in the country with no pre-Election Day in-person voting. These policies may cause many New Hampshire residents, who might otherwise benefit from safer voting, to register and vote in person this year or be deterred from voting completely.
In June, the CDC noted in-person voting on a single day may increase the risk of COVID-19 spread due to larger crowds and longer wait times. Thus, polling sites must be large enough to accommodate physical distancing, well-ventilated, and appropriately staffed to screen voters, encourage masking, and regularly sanitize equipment. While New Hampshire could promise polling locations that keep COVID-19 risk low, that is easier said than done.
When we have simple, tried-and-true policies available, we should seriously consider adopting them. When we have valid options ensuring safer voting, we have no reason not to offer them to residents who may benefit.
When we ask our patients how they will keep safe from COVID-19 exposure when they vote, we want them all to feel they can easily choose the safer option on the table: online voter registration and no-excuse mail-in ballots. We want our patients to have no concern for their health and safety as they exercise their right to vote, an autonomy ingrained in New Hampshire's culture as the first-in-the-nation primary state.
Priscila Cevallos and Amal Cheema are second-year medical students at the Geisel School of Medicine at Dartmouth. Cevallos lives in West Lebanon and Cheema lives in Thetford, Vt.