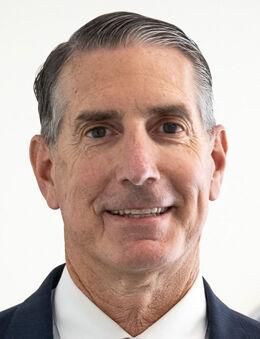 San Mateo County launches COVID compliance unit | Local News
Mike Callagy Preston Merchant Businesses failing to comply with state COVID-19 health orders may face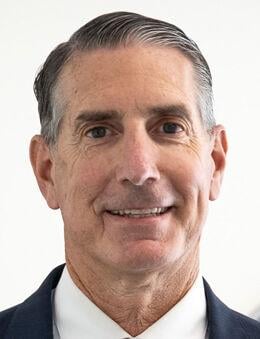 Businesses failing to comply with state COVID-19 health orders may face civil and legal repercussions following the launch of a county compliance unit created to educate on state health ordinances before serving tickets. 
"It is not our intention to go out and cite businesses. We want to go out and work with businesses to make sure that they are compliant, that they are providing a [safe] and healthy environment for individuals to come to their businesses," County Manager Mike Callagy during a remote press briefing Wednesday. 
Beginning Monday, Oct. 19, residents will be encouraged to submit a questionnaire online or by calling 2-1-1 to alert the task force of establishments violating various health guidelines, including mask enforcement, social distancing and capacity requirements.  
Depending on the violation, Callagy said businesses will be given a reasonable amount of time to address and remedy the code violation before being formally cited. The county instituted a ticketing framework when mandating masks in early August which makes commercial violators of health guidelines susceptible to a maximum fine of $3,000. Repeat offenders may also face criminal prosecution, said Callagy.
"To the extent that people do not heed those warnings or cooperate with the compliance unit then we will move to civil penalties and we will move to criminal prosecution if that's called for," said Callagy. "That will not be tolerated." 
Businesses known to be violating virus health codes have been added to a list, which Callagy said has grown since the county announced the formation of the unit. On Monday, the unit will begin contacting violators. 
"To see businesses operate in that manner, it is just disheartening and they got to understand that if they do the right thing we'll be able to open … more so we can get this economy going … and get more people back to work," said Callagy.
Before the initiation of the compliance unit, Deputy Chief of Health Srija Srinivasan said keeping track of violators was difficult because compliance was monitored by cities individually. Callagy noted he was unaware of any businesses having received a citation for violating COVID-19 guidelines as of Wednesday. 
State tier standing 
Enforcing compliance with health orders is intended to aid the county in moving through the state's color-coded reopening system. Currently in the red "substantial" tier, the county is meeting two of three criteria necessary for moving into the next less restrictive tier though numbers have risen since last reported, said Callagy. 
As of Tuesday, the state reported San Mateo County has a positivity rate of 2.5% but an adjusted care rate of 4.7 new cases per 100,000 residents. The county will have to bring that number down to 3.9 cases or lower for at least two weeks before moving through the tiers. 
The county also has a health equity metric, which represents case rates in the county's most vulnerable communities, of 4.8%. To move to the next tier, the county is required to be below 5.2% for two weeks.
Members of the task force will wear clearly marked clothing, carry business cards and will never ask for money. Anyone visited by someone claiming to be a task force member who is concerned of fraud is encouraged to contact the county. 
Landlord assistance 
Callagy also announced that Thursday, Oct. 15, will mark the application website launch of the Small Residential Rental Property Owners Assistance Program which will provide up to $6,000 or 80% of back rent to property owners whose income heavily relies on rent payments that have been withheld due to the pandemic. 
"This is a force multiplier as we see it because it not only helps the small property owners out, it helps alleviate some of the debt from those tenants. … Good news all the way around there and … we hope a lot of people apply," said Callagy. 
Through the $2 million program, tenants will receive up to $7,500 in rent forgiveness for back rent accrued during the period of April 1, to Aug. 31, but will be responsible for repaying any additional rent debt. Property owners would be responsible for forgiving 20% of owed rent and will have to reside within the county. 
Low-income areas hardest hit by the pandemic and landlords with 10 or fewer units will receive priority. Applying property owners must prove they've earned no more than $400,000 from rent payments in both 2018 and 2019. 
County data highs and lows 
Housing and financial assistance has been a focus of the county, along with expanding free testing for all residents and addressing increased infection rates in the Latino community. Latinos represent over half of positive cases recorded in the county and 35 of the 155 deaths related to the virus. 
While officials originally believed the county's Latino population was younger, potentially leading to lower fatalities, Srinivasan said understanding how age and other buffers affect contraction of the virus may take epidemiologists one to two years. 
"I don't think it's clear to our community or others what are the buffering effects, age and other factors that lead some populations to have a greater fatality rate," said Srinivasan. "We don't take any death for granted and try to learn from every single one of them." 
More than 10,600 residents have tested positive for the virus out of the 182,631 individuals tested countywide as of Oct. 13. Hospitalizations related to the virus have continued to fall with 28 confirmed and suspected individuals receiving care, five of which are in the ICU. 
Visit smcstrong.org/copy-of-frequently-asked-questions for more information on the Small Residential Property Owner Program. Applications will be accepted at smcstrong.org/smallpropertyownergrant on Oct. 15.  
(650) 344-5200 ext. 106