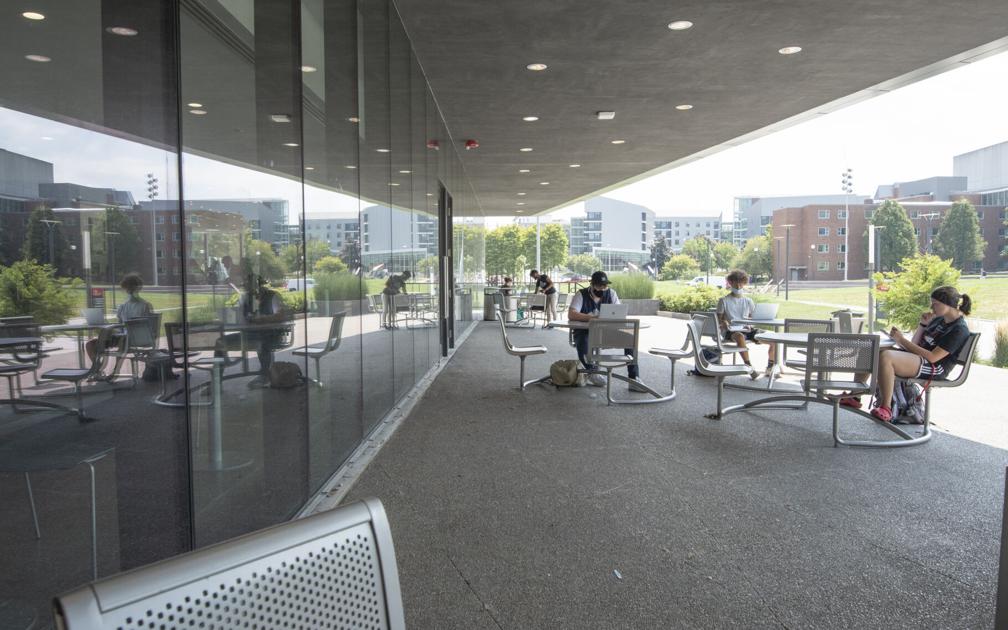 Students continue to struggle with online learning as end of semester draws near | News
Students return to campus for the first day of the fall semester on Monday, August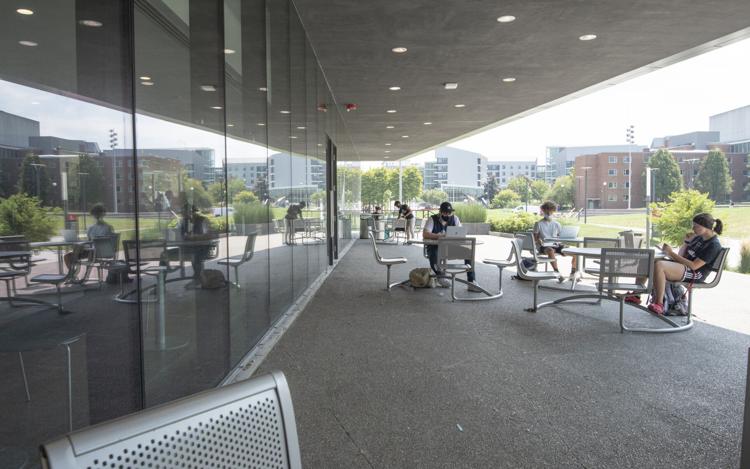 University of Cincinnati (UC) students, like many other college students, are almost at the finish line of this semester. There's only four weeks before winter break, but the assignments are piling high along with stress and anxiety from an online school. UC students, Amanda Bunse and Châu Pham, shared their negative and positive experiences with online learning.
Bunse, a second-year nursing major, is doing well academically with online school. Her teachers have been very understanding and gracious with class assignments. However, the combination of her workload and online class material has caused her to feel frustrated and anxious.
"I feel like I am just trying to make it until we are in person again," Bunse said. "Basically, I'm surviving until then."
One of her biggest adversities with online school is having to work twice as hard; this semester has proved to be exhausting.
"I feel like I get tired of doing homework more easily because it feels like with online school, everything is homework," she said.
She understands the safety precautions needed to be taken due to the pandemic. However, she believes that her online classes could affect her abilities in the workplace.
Bunse and her classmates have only had the opportunity to work on simulator dummies. Fortunately, in the spring, she will be working with real patients.
"We start clinicals in the hospital next semester," she said. "Me and a lot of the people I take my classes with are all very nervous because we don't feel as prepared as we should be."  
Pham, an international student from Vietnam who is a business analytics major, can see the positive and negative sides of online school. Pham prefers in-person classes because she feels like online classes limit her ability to comprehend the material thoroughly.
"I like going to the lecture where I can meet my friends and my classmates to exchange knowledge and schedule a time where we can study together," she said.
However, she hasn't been able to do that by taking safety precautions during the pandemic.
One of the most stressful aspects of online learning for Pham are group projects. She finds it challenging to connect with her classmates because she often finds that there is too much miscommunication.
Pham also misses having a bond and connection with her professors.
"Learning from a textbook feels very dry," she said. "There's just something about being in the classroom with real people."
When it comes to finding a proper space for Pham to study, this can feel frustrating. Since she lives in a dorm, she often feels like she's isolating herself, which can be emotionally exhausting.
Although there are many negative outcomes, Pham has also found ways to benefit from online school. As someone who used to live off campus without a car, Pham appreciates every moment of having the opportunity to have online school in the comfort of her own space.
"I feel like I can control my time better. It gives me flexibility in my schedule," she said.
Even though these are all positive outcomes for Pham, they are not positive outcomes for her international friends who attend UC from their homes on the other side of the globe.
"Because of a time zone difference, they might have a class at three in the morning," Pham said.
Some classes are flexible due to the time zone conflict, but others remain constant with the eastern standard time zone. As a result, some students have to stay up late if their instructors don't provide a recording.
While some international students choose to stay in their hometowns to have a safer environment, having a time zone difference isn't the only thing they have to worry about. In some scenarios, an international student might even get behind by an entire semester because some colleges on campus require students to be in the classroom for certain curriculums.
"That means that they have no other option but to not take that class and wait until next semester," said Pham.
Although Pham is here in the U.S – having the ability to take classes without a time zone conflict like her international friends who are at home – she still has to face the online burden of school and an emotional burden.
According to Pham, COVID-19 is gone in her hometown, and everything is back to normal there.
As a Resident Advisor, she sees first-hand experiences of people not taking the virus seriously. She hopes that people will start taking the necessary health and safety precautions necessary to reunite with her family and pursue her education in person.