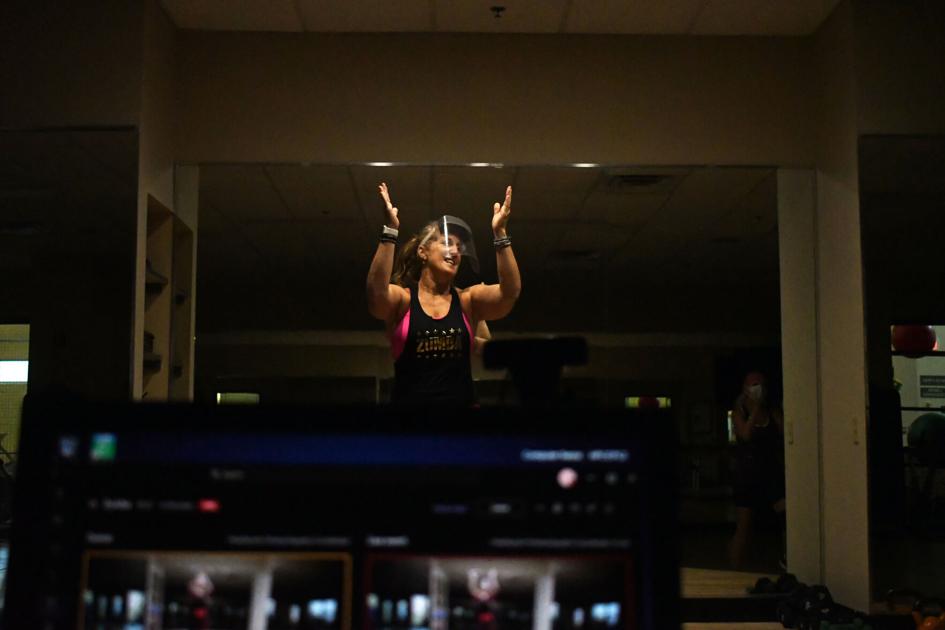 Tidelands' virtual fitness classes offer members at-home workout option | Myrtle Beach Area News
PAWLEYS ISLAND — When Tidelands Health surveyed its fitness members, they learned quickly several of
PAWLEYS ISLAND — When Tidelands Health surveyed its fitness members, they learned quickly several of their members didn't want to come back due to COVID-19 concerns.
"We wanted to be able to reach them," said Kim Vanlandingham, manager of Tidelands HealthPoint Center for Health and Fitness.
HealthPoint has in-person classes in Pawleys Island, which is where Tidelands does its streaming.
"There's a lot of risk emotionally and physically associated with just being sedentary. So we wanted to make sure everybody was staying with their exercise program," Vanlandingham continued.
That's when Tidelands Health expedited pre-COVID plans to stream fitness classes online.
In September, it launched virtual membership for classes such as Zumba, pilates and yoga through a live-streamed format. For $15 per month, members can get their fitness classes in, from the comfort of their own home.
"In general, our facility has a strong social connection with our members," Vanlandingham said. "We have a support group and we don't want to lose that. That's when we began looking for virtual opportunities to be to allow the members to be able to connect with us. We can stream our classes live to them through this platform that we have, but it also gives them a library of classes that they can look through that has a great filter on it that allows them to choose what kind of classes they want to take, how long they want to take it and what level of fitness they're at. It just gave us a lot of opportunities to reach out to them."
No other health system in the area offers virtual fitness classes, as of yet.
The virtual-only membership includes four passes per year to visit Tidelands HealthPoint in person and can be renewed on a month-to-month basis.
More Information
For more information or to sign up for a virtual membership, contact Kim Vanlandingham at [email protected] or 843-237-2205, ext. 0.
The new virtual membership is part of the Tidelands Health Safe in Our Care commitment, which helps area residents safely access the health and wellness services they need amid the COVID-19 pandemic, according to a press release.
Vanlandingham said initial signups show the virtual class popularity among older people, which can provide challenges for some.
"They've kind of struggled a little with the virtual and we've been able to talk with them directly and get them signed up," she said. "That initial process is a little difficult sometimes if you're not tech savvy. But it's fairly user friendly once you get signed in if you're not familiar with apps."
Vanlandingham said there've even been members join from outside the Grand Strand and Hammock Coast areas.
"We have had some members who aren't planning to visit the area this year, but they've reached out to join us as virtual members, so that's exciting for us," she said. "I think they're very grateful to be able to connect with us and see our faces. The instructors they're used to, the classes they're used to. They're enjoying that."
Tidelands HealthPoint's virtual fitness classes join Tideland's other virtual programs like the TeleHealth appointments offered by its rehabilitation services team and its parenting classes offered by Tidelands' community team. Personal training is also offered through Webex and FaceTime so patients can have face-to-face time with an exercise physiologist.
Vanlandingham said she's excited for the future of the program.
"We're just getting started," she said. "Our plans are to be able to offer virtual fitness challenges and times they can call in and talk to a trainer. And do some healthy cooking classes and letting them connect that way, too. Those are things that we did in the facility and we want to still be able to provide those. We're just going to offer it virtually, as well, now.
"This may be our future and we don't want this to go away. This wasn't started for it to end when COVID ends. I think there are a lot of opportunities for members that are traveling to be able to take advantage of this virtual membership… they can stay connected with us all year. This gives us a lot of opportunities to have that connection and keep everybody physically active and stay on track with their wellness program."