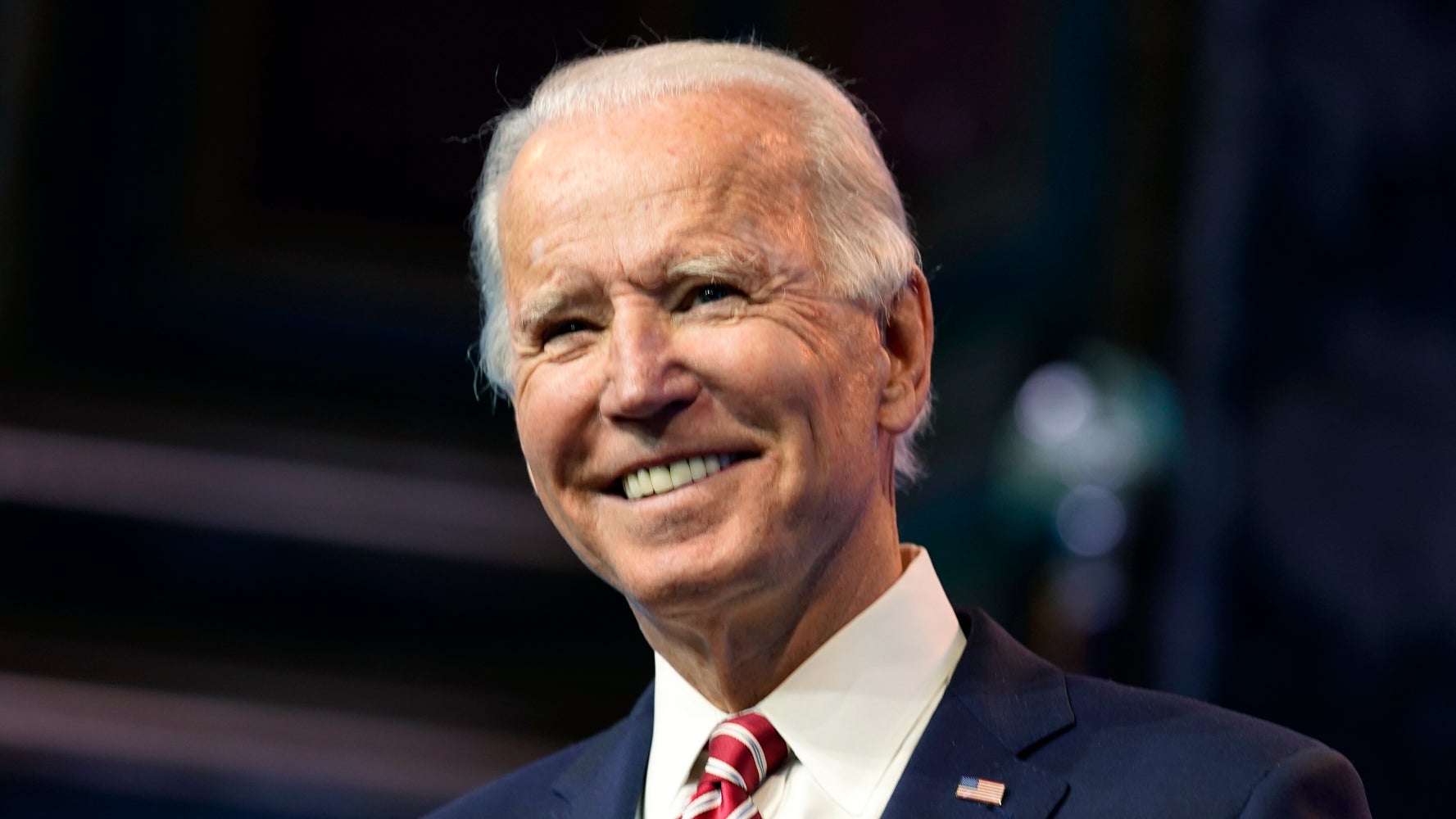 Trump Neglected Worker Safety During COVID-19. Here's How Biden Could Fix It.
When he takes office on Jan. 20, President-elect Joe Biden will inherit a raging pandemic
When he takes office on Jan. 20, President-elect Joe Biden will inherit a raging pandemic that has claimed 254,000 American lives and counting, and his team will face the daunting task of turning around the Trump administration's disastrous federal response. 
One of the first places they should look for course-correction is the Occupational Safety and Health Administration.
Under Trump, OSHA has largely left employers to police themselves when it comes to preventing coronavirus exposure at work. The agency has performed inspections for only a tiny fraction of the thousands of worker complaints that have poured in since March. It has levied relatively puny fines for violations, even in cases where workers died. And it has issued no new regulations to address the specific challenges of this pandemic.
Safety experts and former OSHA officials say the workplace policies of the Trump administration could be reversed ― some of them quickly and unilaterally ― and that doing so could help save the lives of not just workers but their families and neighbors, too.
"It's important to think of this not just as worker protection. It's community protection," said Gregory Wagner, a physician and former adviser at the National Institute for Occupational Safety and Health, which is part of the Centers for Disease Control and Prevention (and not OSHA). "We hope a new approach by a new administration can make a difference."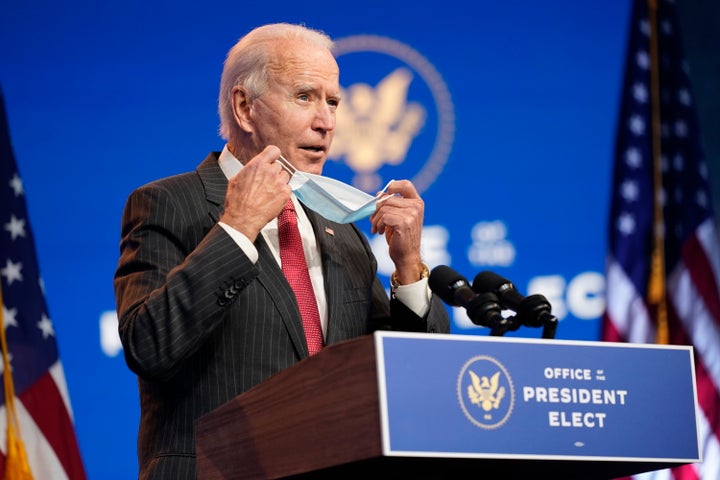 Issue A Clear Regulation For Coronavirus
One thing the Biden administration could do immediately is put in place a temporary emergency standard spelling out exactly what employers must do to protect workers from the coronavirus. 
"On Day 1, they should be ready to go with a standard," said Peg Seminario, who directed the AFL-CIO labor federation's safety program before retiring last year.
Occupational health experts have pleaded with the administration to do this ― the AFL-CIO even filed a failed lawsuit against OSHA ― but the Trump White House has refused to put any new requirements on businesses. Instead, OSHA has offered largely voluntary guidance, much of it with gaping loopholes ― like the advice that meatpacking plants separate workers by at least 6 feet "if feasible."
An emergency standard would not have to go through the cumbersome federal rulemaking process. It would last six months, giving OSHA a new tool for enforcement into the summer, at which point a vaccine might be widely available. 
We do feel disposable.
Sheryl Mount, registered nurse in New Jersey
States including Virginia and California have already issued COVID-19 workplace safety regulations, providing a model specific to the pandemic.
"It's not just good for employees but for employers, too," said Mark Lauritsen, head of the meatpacking division at the United Food and Commercial Workers union. "They'll know what they have to do. There's been no guidance from this federal government."
Do More Coronavirus Inspections
New leaders at OSHA could also ramp up workplace inspections specifically for the coronavirus. As of Thursday, workers have submitted more than 10,600 coronavirus-related complaints to the agency, but OSHA has opened only 250 inspections as a result of them. In other words, only 1 out of every 42 complaints has led to an inspection. 
Instead, most cases appear to be closed after a brief "phone-and-fax" investigation, in which employers simply explain to OSHA in writing how they're addressing the hazards raised in the complaint. Several workers have told HuffPost they were surprised and disappointed at how difficult it was to get an on-the-ground inspection during the pandemic.
Research has already shown that a spike in worker complaints has tended to precede a spike in deaths from COVID-19 throughout the pandemic. For the most part, the complaints have been a missed opportunity to intervene.
David Michaels, who headed OSHA during Barack Obama's presidency, has said the agency should be doing random inspections in high-risk fields like farming and meatpacking. Such targeted enforcement could help keep unscrupulous employers on their toes, giving them more to fear if they're recklessly putting employees at risk.
Sheryl Mount, a registered nurse at Virtua Memorial Hospital in New Jersey and a union representative for the Health Professionals and Allied Employees, said her union has pressured the local OSHA office to investigate documented hazards and filed what it believed to be 10 valid complaints. But that has led to just one violation determination and a $13,494 fine. 
"We did not get the citations we thought we deserved," said Mount, who spoke Thursday on a call hosted by the National Council for Occupational Safety and Health. "It's been very, very disappointing. We do feel disposable. They say we're 'heroes.' We can't stand that term. Is a hero someone that's willing to go into a workplace without proper protection?"
In a statement, a spokesperson for OSHA defended the agency's performance during the pandemic, saying it has investigated all the allegations that have come its way: "OSHA is working around-the-clock to protect America's workers, and any attempt to disparage their historic work is misguided."
Issue Bigger Fines For COVID-19 Hazards
Through Nov. 12, OSHA had issued 232 fines stemming from coronavirus hazards, totaling $3,148,452. That's an average penalty of just $13,570 per citation. Many of those initial fines will certainly be reduced ― in some cases considerably ― through negotiations between the employers and OSHA officials.
Safety experts say the size of those fines leaves employers with little to worry about if they put their workers in danger. 
Meatpacking companies have received only a handful of fines so far, even though the industry has seen some of the worst coronavirus outbreaks in the country. Take the case of JBS, the largest meatpacking company in the world. Eight workers from the company's Greeley, Colorado, plant died of COVID-19, and OSHA fined the facility just $15,615. Brazil-based JBS had net profits of $581 million last quarter. 
It's important to think of this not just as worker protection. It's community protection.
Gregory Wagner, physician
According to OSHA data released this week, the largest fine so far related to coronavirus was for $32,965, issued against a New Jersey nursing home.
Debbie Berkowitz, a safety expert at the National Employment Law Project, described the fines as "slaps on the wrist." She said the agency would normally cite about 15,000 workplaces for violations in an eight-month period and called the citations so far "a pathetic response to the greatest occupational health crisis in our lifetimes."
Many of the citations are for smaller infractions, like failing to record illnesses, rather than more grave violations, like failing to provide personal protective equipment to workers. No employer so far has received a "willful" or "repeat" violation from OSHA for a coronavirus hazard. Such fines come with a stiffer maximum penalty of $134,937. 
Critics of the Trump administration's response said they would also like to see OSHA move faster in a Biden administration. The agency has six months to issue a citation from the date of an alleged violation. It's common for inspectors to use most of that time to build a case, but a pandemic is not a normal situation. Intervening earlier could help prevent more workers from getting sick.
Mount, who recovered from the coronavirus earlier this year, said her union has continued to file complaints against hospitals where members don't feel protected from the virus. She said nurses already feel tired and overworked; having to pressure the government for inspections only adds to the stress. 
"We should not have to work so hard to get OSHA to do its job," she said.
Everyone deserves accurate information about COVID-19. Support journalism without a paywall — and keep it free for everyone — by becoming a HuffPost member today.
A HuffPost Guide To Coronavirus
Calling all HuffPost superfans!
Sign up for membership to become a founding member and help shape HuffPost's next chapter