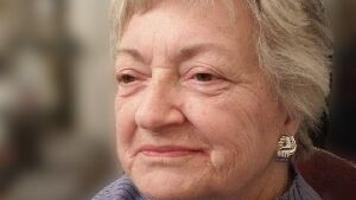 Valerie Lee Curran | Obituaries
Valerie Lee Curran, 77, of Lancaster passed away on June 22, 2021 at Lancaster General
Valerie Lee Curran, 77, of Lancaster passed away on June 22, 2021 at Lancaster General Hospital. Born in Copaigue, NY she was the daughter of Marguerite (Schepins) Bolles and the late Francis Bolles and the loving wife of Thomas Ward Curran, with whom she shared 41 years of marriage.
Over the years Valerie wore many hats; she attended nursing school, worked as a bank teller, an office administrator and manager for a dentist and a chiropractor, and even owned her own business. The role she was most dedicated to was being a mother and grandmother.
Valerie enjoyed cooking and baking, crafting, and crocheting. She had an eye for art and décor and enjoyed going antiquing for unique pieces for her home, and was proud of her extensive China and tea set collections. Valerie was an avid reader of romance and spy novels, a lover of spending time on the beaches of Jones Beach, and entertaining friends and family. She was involved with Living History Civil War reenactments and the Daughters of the American Revolution – Lancaster Chapter.
Valerie had a feisty personality, strong presence, and a big heart. She will be dearly missed.
In addition to her husband Tom and mother Marguerite, she is survived by her children: Bill Sitzabee, Kerianne Christie, Lori Sitzabee, Robert Urrutia, and John Urrutia, step-daughter; Kathy Sharpe, grandchildren: Jenna, Johnathan, Alyson, Christopher, Kaylen, Brennan and Sarah, and a large extended family. She is preceded in death by her father, Francis, and a son, Carlos Urrutia.
A Memorial Service will be held Monday, June 28, 2021 at 2:00pm at Charles F. Snyder Funeral Home & Crematory, 441 N. George St., Millersville, PA 17551. Guests will be received prior to the service starting at 1:00pm. In lieu of flowers, memorial donations can be made to Wounded Warrior Project, P.O. Box 758516, Topeka, Kansas 66675-8516.
To send the family online condolences, please visit SnyderFuneralHome.com