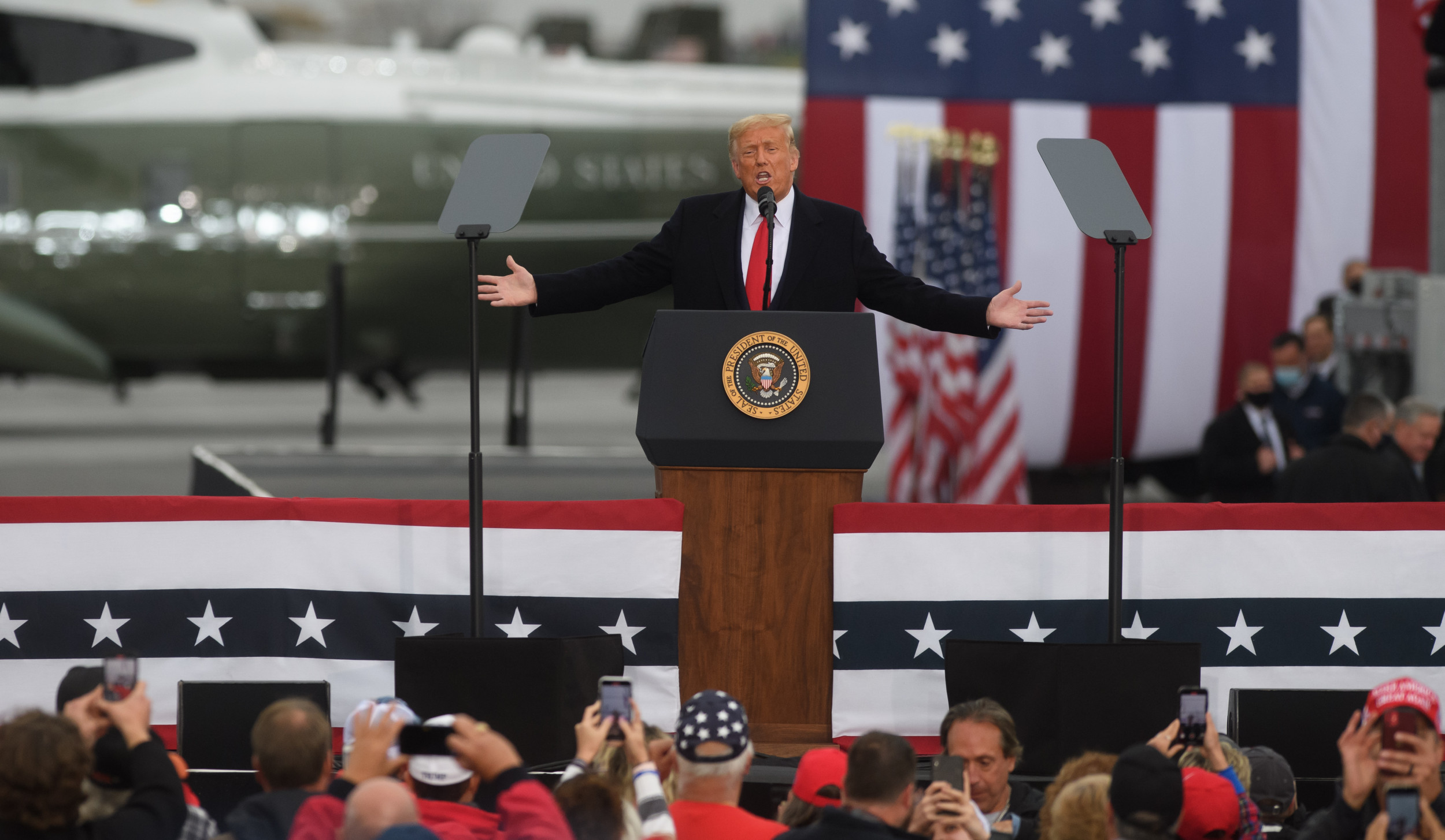 Voters Say Coronavirus Response is Donald Trump's Greatest Failure: Poll
In a poll released by YouGov and Yahoo News on Monday, voters say that President
In a poll released by YouGov and Yahoo News on Monday, voters say that President Donald Trump's greatest failure was his administration's coronavirus response plan.
In the U.S., 230,858 fatalities attributable to COVID-19 have been recorded. While Trump's administration has been pushing the development of therapeutics and vaccines, only the antiviral drug remdesivir has been approved by the U.S. Food and Drug Administration (FDA). Some lawmakers, including Democratic presidential nominee Joe Biden, have criticized Trump's plan for controlling the virus.
According to today's polling data, 62 percent of registered voters say that the White House's attempts at managing the COVID-19 pandemic represent the Trump administration's biggest failure. Registered Democrats made up a majority of that number with 88 percent. Independent voters weighed in at 63 percent while only 17 percent of Republicans said Trump's administration had failed at responding to the coronavirus.
Newsweek reached out to the Trump re-election campaign for comment.
The poll was conducted online between October 23-25 from a pool of 1,500 registered U.S. voters, and it carried a margin of error of approximately plus or minus 3 percent.
House Democrats have criticized Trump COVID-19 plan. In August, a report from the Select Subcommittee on the Coronavirus Crisis said that Trump's actions "are directly responsible for tens of thousands of needless deaths, tens of millions of people out of work, and mass confusion that has crippled our nation's response."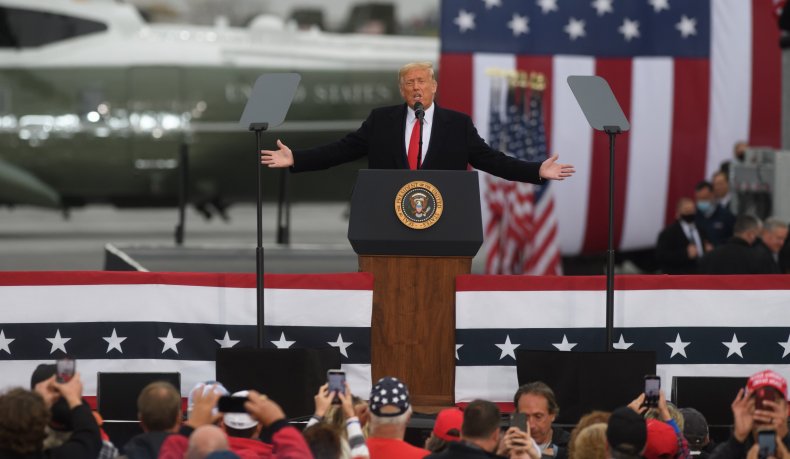 During the final presidential debate in October, Biden lambasted Trump's lack of a cohesive plan to deal with the coronavirus. When Trump said that Americans are learning to live with COVID-19, Biden said that people "are learning to die with it."
"Anyone who's responsible for that many deaths should not remain as president of the United States of America," Biden added. "I will end this. I will make sure we have a plan."
Remdesivir, under the brand name Veklury, was approved by the FDA on Thursday for the treatment of most patients hospitalized with COVID-19. Clinical trials for pediatric patients under the age of 12 are still underway.
Trump has touted REGN-COV2, a monoclonal antibody from the pharmaceutical manufacturing firm Regeneron, as being akin to a "cure" for COVID-19. When Trump was hospitalized for coronavirus at Walter Reed National Military Medical Center in October, he was given the therapeutic treatment from Regeneron. Trump's stay in the hospital was fewer than five days long.
At a campaign event in Pennsylvania in October, Trump said the antibodies made him feel "like Superman."
Regeneron requested an emergency use authorization (EUA) for its treatment in October. "If an EUA is granted," the company said in a statement, "the government has committed to making these doses available to the American people at no cost and would be responsible for their distribution."
Trump has said he will use the U.S. military to distribute REGN-COV2 to Americans at no charge, with the medication being delivered to senior citizens and other high-risk groups first.
When the distribution of the treatment from Regeneron will be distributed has not been announced. REGN-COV2 is still undergoing clinical trials.