West Valley police say man, officer were hit by car after man 'intentionally' ran into traffic
WEST VALLEY CITY — The West Valley City Police Department says a man is in…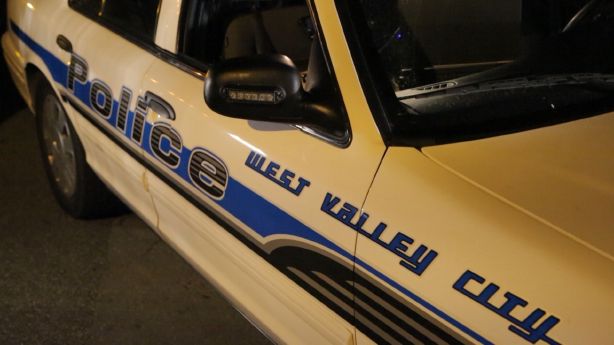 WEST VALLEY CITY — The West Valley City Police Department says a man is in critical condition Sunday after both he and a police officer were struck by a car on Redwood Road Saturday night.
The incident began just before midnight in an apartment complex at 4000 S. Redwood, according to a West Valley police Twitter thread posted Sunday morning. Police responded there to reports that a 20-year-old man was running around a parking lot screaming "kill me," and had broken an apartment window.
Police say the man unsuccessfully "attempted to carjack an occupied vehicle," and then an officer "attempted to make contact" with him. The man fled from the officer on foot.
A WVCPD officer & a suspect hit by a vehicle during arrest attempt: Officers responded to an apartment complex at 4000 S Redwood just before midnight 12/5/20 on report of a man running through parking lot screaming "kill me" & who also broke out an apartment window. (Thread) pic.twitter.com/8I7IV7ZCBP

— WVC Police (@WVCPD) December 6, 2020
That's when police say he ran onto Redwood Road and "was intentionally trying to get hit by passing vehicles."
While some officers tried to catch the man, others attempted to block traffic; however, police say a vehicle struck both the man and an officer. The man was transported to the hospital in critical condition with head injuries.
The officer was struck on the leg and did not suffer significant injuries, police said.
The incident is being investigated under the department's Officer Involved Critical Incident Protocol.
If you or someone you know is struggling with thoughts of suicide, call the suicide prevention hotline at 1-800-273-TALK.
Crisis Hotlines
Salt Lake County/UNI Crisis Line: 801-587-3000
National Suicide Prevention Crisis Text Line: Text "HOME" to 741-741
Trevor Project Hotline for LGBTQ teens: 1-866-488-7386
Online resources
×
More stories you may be interested in