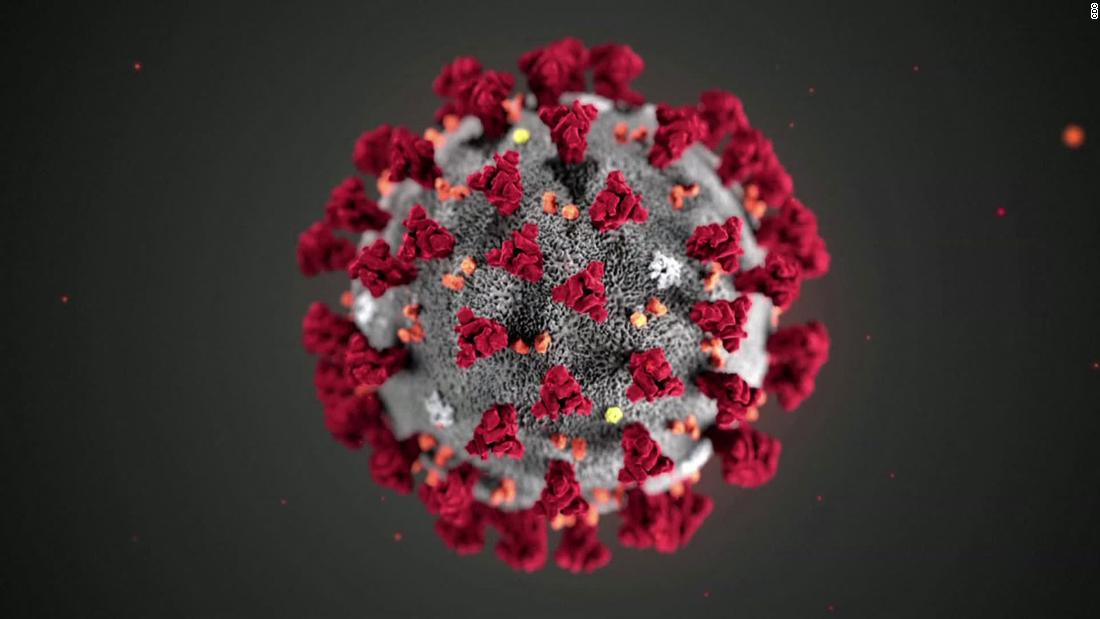 What you need to know about coronavirus on Wednesday, January 13
"This next phase reflects the urgency of the situation we face," Alex Azar, the health
"This next phase reflects the urgency of the situation we face," Alex Azar, the health secretary, said Tuesday. "Every vaccine dose that is sitting in a warehouse rather than going into an arm could mean one more life lost or one more hospital bed occupied."
Opening up vaccinations to those 65 and older, as well the most vulnerable people under 65, could help in areas where there have been more doses than people eligible or willing to receive them — in some cases leading to extra doses expiring and being tossed away. And releasing reserved second doses could benefit areas where there has not been enough vaccine for everyone eligible and willing.
Both Pfizer/BioNTech and Moderna's vaccines require two rounds of injection, and while releasing nearly all vaccine doses on hand could quickly ratchet up availability, it also runs the risk of depleting resources that are necessary to make sure people are fully vaccinated.
During Tuesday's news briefing, Azar said that second doses would still be available to those who need them. But the announcement came with a warning: States will lose allocations if they don't use them. In two weeks, states' vaccine allocations will be based on the pace of administration and the size of the 65 and over population.
Local health officials told CNN Tuesday that the changes to the rollout policy may be too little too late. City and county health departments say they're already running at a deficit and will continue to struggle to get vaccines out to people.
"The release of all of the second doses and removing that hold back is not necessarily seen as a solution to getting the vaccine out faster. We have existing issues still — logistical issues — with how to plan and staff this mass vaccination effort," Lori Tremmel Freeman, CEO of the National Association of County and City Health Officials, told CNN.
More than 9 million Americans have received their first dose of the coronavirus vaccine, and more than 27 million doses have been distributed, the CDC said Tuesday.
YOU ASKED. WE ANSWERED
Q: Why has the US vaccine rollout been so slow?
A: US government officials have so far pinned the blame for initial delays on distribution issues at the state and local level. Without a federal mandate for how to administer the vaccine in the US, it's up to the states to decide who gets the vaccine and when, creating a confusing patchwork of rules that varies greatly across the country.
Some states have acknowledged on-the-ground issues that delayed vaccinations, but many have said for months they need more federal funding to execute complex rollout plans. States that have seen success so far have set up significant infrastructure — like stadiums — to administer vaccines.
Send your questions here. Are you a health care worker fighting Covid-19? Message us on WhatsApp about the challenges you're facing: +1 347-322-0415.
WHAT'S IMPORTANT TODAY
All air travelers to US will have to show a negative test
The CDC said Tuesday it will require a negative Covid-19 test from all air passengers entering the US. Without proof, passengers will not be allowed to board.
Air passengers will be required to get a viral test within three days before their flight to the US departs, and to provide written documentation of their lab results, or documentation of having recovered from Covid-19, the agency said in a statement to CNN.
"Variants of the SARS-CoV-2 virus continue to emerge in countries around the world, and there is evidence of increased transmissibility of some of these variants," the CDC said in a statement. "With the US already in surge status, the testing requirement for air passengers will help slow the spread of the virus as we work to vaccinate the American public."
China's CoronaVac vaccine only 50.4% effective, new data shows
A coronavirus vaccine developed by China's Sinovac Biotech was just 50.4% effective at preventing infections in a Brazilian trial, the government of São Paulo said Tuesday, significantly lower than earlier results showed and barely enough for regulatory approval.
The efficacy rate of Sinovac's Coronavac vaccine in Brazil — the lowest among its global competitors — is a big blow for China. Analysts said it could affect international confidence in Chinese-made vaccines and hamper Beijing's effort to repair its image from its early mishandling of the initial outbreak by providing Covid-19 vaccines to developing countries. It's also a blow for nations who secured doses of the shot.
While the results meet the World Health Organization's 50% threshold for approval, they fall far short of the partial data released by Butantan biomedical center last week, which suggested that the vaccine might have much higher efficacy: 78% to 100%. Confusion over the results has raised questions about the veracity of the data and fueled skepticism about the Chinese vaccine in Brazil, which President Jair Bolsonaro has criticized.
UK may send Covid patients to hotels as hospital beds run low
British authorities are considering putting Covid patients in hotels as a "backup plan," as surging cases in the United Kingdom risk overwhelming the National Health Service (NHS). Health secretary Matt Hancock told the BBC that hotels could help alleviate mounting pressure on the NHS and provide an option for patients "who no longer need the full hospital treatment but aren't quite ready to go home."
The news comes amid concerns that the spiraling crisis in the UK is placing an undue burden on the mental health of NHS staff, who were already overstretched before the pandemic began after a decade of austerity measures. According to a study published Wednesday in the journal Occupational Medicine, an online survey of staff working in several intensive care units in England during the pandemic found nearly half reported symptoms of severe anxiety, depression or post-traumatic stress disorder, with more than one in seven reporting repeated ideas of self-harming or suicidal thoughts in the previous two weeks. The research was carried out in June and July, before the latest surge of infections.
ON OUR RADAR
Scientists fear an "escape mutant" identified in the coronavirus variant first spotted in South Africa might decrease vaccine efficacy. Meanwhile, the variant first discovered in the UK has now been found in at least 50 countries.
AstraZeneca's vaccine may be authorized in the US "towards the latter part" of March; it has already been authorized in Britain.
Europe is continuing to ramp up coronavirus restrictions. Italy will extend its Covid-19 state of emergency until the end of April. In Germany, high-protection "FFP2" masks have been made mandatory for public transport and shopping by the Bavarian state government.
Armenia's president is in hospital with severe Covid-19 after visiting his family in London over the Christmas holiday, his assistant tells CNN.
China recorded its highest daily increase in Covid-19 cases in more than five months on Tuesday, following a recent cluster of infections in the northern Hebei province.
The tourists who say travel restrictions don't apply to them are facing punishment.
TOP TIP
On December 18, a San Diego emergency room nurse was given a shot of the Covid-19 vaccine. A week later, he tested positive for the virus, CNN affiliate KGTV reported.
Stories like this will become more common as millions of Americans are administered the Pfizer-BioNTech and Moderna vaccines over the coming months. The efficacy of both vaccines is around 95% — not 100% — meaning some people will still get infected with the coronavirus.
Eric Levenson explains why, and what you can do to stay safe.
TODAY'S PODCAST
"We are being put in these untenable situations where we have so many more patients than we can take care of, where we have so many fewer resources than we need to take care of them." — Dr. Megan Ranney, emergency physician
Some people call the mental and emotional stress that health care workers have faced this past year 'burnout.' But burnout existed in the industry long before Covid-19. So what do you call something that's more exhausting and enduring than that? Dr. Sanjay Gupta speaks with Dr. Ranney and psychiatrist Dr. Jessi Gold about the mental health effects of their jobs. Listen now.