Where To Buy And Sell Used Smartphones And Gadgets? These Online Services Will Earn You Easy Dollars
Do you have used smartphones, fitness watches, smartwatches and other gadgets at home that you
Do you have used smartphones, fitness watches, smartwatches and other gadgets at home that you want to finally let go of? If so, then don't throw them away just yet because these can be worth hundreds of dollars — and we all know that during these trying times, cash is king.
Fortunately, there are ways to help clear your home of used electronics in exchange for cold, hard cash without having to go to a pawn shop. One of these is through the following online services that will negate the need for you to find or negotiate with potential buyers all by yourself: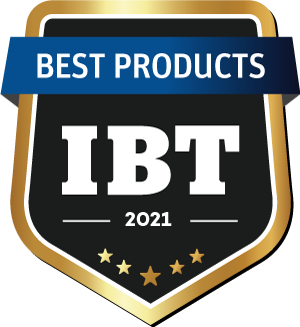 1. BuyBackWorld
BuyBackWorld Homepage Photo: buybackhome.com
BuyBackWorld has been providing its customers with a fast and simple way to buy and sell surplus used electronics without the hassles present in peer-to-peer transactions since 2010. Boasting over 3,000 5-star customer reviews, this online platform lets you buy and sell pre-owned iPhones, iPads, Macbooks, accessories (such as this pair of refurbished Apple Airpods),  gift cards and more with no strings attached.
As an Instant Cash Quoting Platform, BuyBackWorld lets you receive an upfront price quote in cash for free when you sell used smartphones or gadgets, with no auctions, listings, pictures or guesswork involved. The items you're selling are then inspected before being approved for payment via check, PayPal, direct deposit, debit card or a BuyBackWorld gift card.
BuyBackWorld also specializes in selling refurbished "Certified Pre-Owned" smartphones and gadgets that can be bought at reduced prices via special BuyBackWorld gift cards. Every single order undergoes a 30-point inspection process to make sure that you will get only the best of the best, and comes with free (yes, free) shipping and a 30-day return policy.
2. Gazelle
Gazelle Homepage Photo: gazelle.com
A pioneer in "reCommerce," Gazelle specializes in buying and selling pre-owned consumer electronic devices. It provides you with simple selling options by purchasing used (not counting lost or stolen) smartphones, tablets, Macs and others, which are then inspected, certified and sold to customers seeking to buy certified pre-owned gadgets. Prices are set according to the item's condition at the time of purchase; the better the condition, the higher the price.
3. Decluttr
Decluttr Homepage Photo: decluttr.com
Available on the App Store and Google Play, Decluttr has offered a safe, easy and reliable way of selling your used gadgets online. This Better Business Bureau-accredited business offers prices of up to 33% more, and either guarantees that you get the first price it offers or sends your gadgets back for free. If your sent items are damaged or broken, they are either refurbished or recycled, all for cash. In addition, Decluttr even allows you to sell Lego block sets.
4. Swappa
Swappa Homepage Photo: swappa.com
With Swappa, you can buy and sell used phones and gadgets directly to other users, rather than relying on a middleman. It guarantees safe and direct buy and sell transactions via PayPal, with faster payments on the seller's part, and sells certified non-broken items to customers. Its helpful working staff ensures that listed items meet the service's strict quality criteria.
5. ItsWorthMore
ItsWorthMore Homepage Photo: itsworthmore.com
Aside from letting you sell and buy surplus electronics, ItsWorthMore values customer satisfaction, giving you the best value for your devices especially if they are in perfect condition. It yields the appropriate value of each sold used phone, tablet or smartwatch depending on their condition; the better the condition, the higher the reward. All the refurbished devices bought are guaranteed to come with free shipping and warranties.