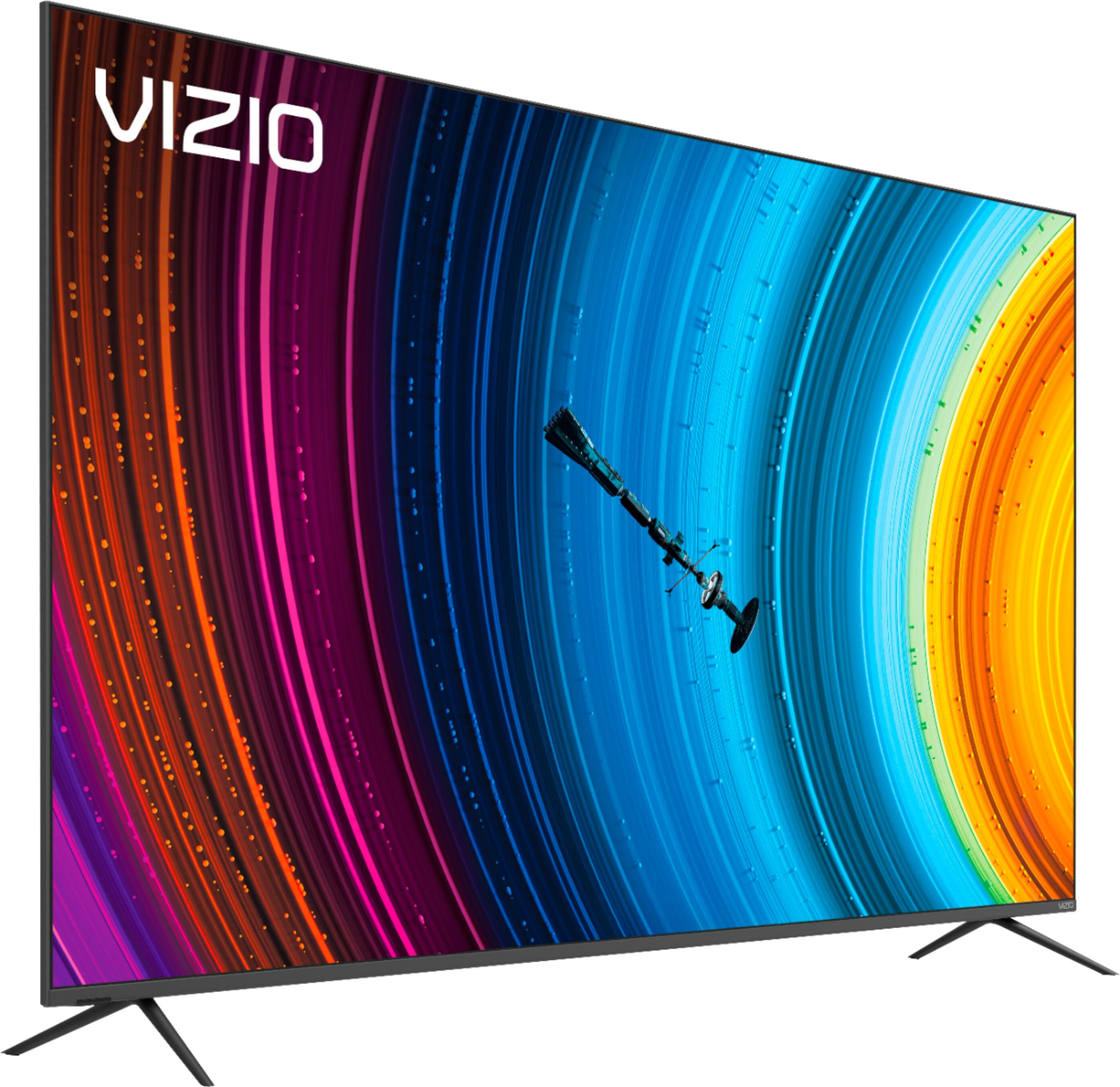 While Waiting for PS5 Restock Updates, 7 Gaming Upgrades You Need Right Now
The PS5 is hard to find, and while you wait for the PS5 restock, there
The PS5 is hard to find, and while you wait for the PS5 restock, there are some things that you need to prepare or to upgrade your gaming setup.
Finding a PS5 is still a significant challenge, even with regular PS5 restock updates at Target, Walmart and other online retailers.
Once you decide between the PS5 and the PS5 Digital Edition, you know that you need to set aside $399 to $499 for the PlayStation 5.
We've rounded up our favorite things that you should buy while waiting for the PS5 restock update that results in the new console in your hands. From essential accessories to gaming setup upgrades and games, this is what you need.
Vizio P Series Quantum
PS4 Games With Free Next-Generation Upgrades
SteelSeries Arctis 7P Headset
Secretlab Gaming Chair
Oculus Quest 2
Nanoleaf Lights and Light Panels
Entertainment Stand for the Massive PS5
If you want to fully prep for your PlayStation 5, check out the best PS5 accessories that you can buy right now.
While these won't put a new PS5 in your hands, they will upgrade your gaming setup until you can get one.
Vizio P Series Quantum
The Vizio P Series Quantum is a great TV that upgrades your gaming setup with 4K, support for 120Hz and DolbyVision HDR. This model also supports the ProGaming Engine that can automatically switch on gaming features. There are two HDMI 2.1 ports, which allow you to connect the PS5 and another console and take advantage of all the best features.
This TV is an excellent value and an investment in your gaming and entertainment set up for the next several years. You can upgrade the TV now and keep an eye out for PS5 restock updates to add your PlayStation 5 to the mix.
The 65-inch version, which we are currently testing, is $999 on sale at Best Buy.
Buy at Best Buy.
PS4 Games With Free Next-Generation Upgrades
Many PS4 games include free upgrades for the PS5. You can now buy these games, get started playing them, and enjoy upgraded graphics when you find a PS5 in stock. The upgrades typically include 4K gaming, HDR support and 120 frames per second.
New games like Assassin's Creed Valhalla, Destiny 2, Marvel's Avengers, No Man's Sky, Watch Dogs Legion and Yakuza Like a Dragon are a few of the PS4 games with free upgrades.
Most of the upgrades are free, but with some games, you need to buy a special edition or upgrade before the next version of the game arrives.
Buy at Amazon and Best Buy.
SteelSeries Arctis 7P Headset
The SteelSeries Arctis 7P gaming headset is an excellent choice for something to buy while you wait for the PS5 restock.
This is a wireless PS5 headset that works with the new console and includes full support for the 3D Audio feature on the PlayStation 5. The battery life is rated for 24 hours on a single charge.
While you wait, you can use it with your PS4, Nintendo Switch, PC or Android phones. This way, you can start enjoying it as soon as it arrives.
Buy at Amazon, GameStop, SteelSeries and Best Buy.
Secretlab Gaming Chair
The Secretlab Omega and Titan gaming chairs are our favorite gaming chairs. These chairs are comfortable with the right mix of firm and cushion. They hold up well for years and feature many adjustments to get the perfect fit.
Secretlab offers three models, each with a specific size and weight recommendation, which means they fit any height or body size. We love that there are up to 36 different color and brand collaborations.
The Titan and Omega are available in a Prime 2.0 PU Leather, Softweave Fabric and Napa Leather.
Buy at Secretlab.
Oculus Quest 2
The Oculus Quest 2 is a Virtual Reality gaming headset that doesn't need a PC or complicated room setup with sensors. Everything that you need to play virtual reality games is included in the headset and the bundled controllers.
Starting at $299, this VR headset includes sensors to track where you are in the room and your movement in space. The controllers show up on the screen, and thanks to the smart button layout, it is the same action as grabbing something.
Popular games include Beat Saber, Super Hot, Eleven: Table Tennis and many others. You can even workout with the Oculus Quest 2 in fitness games like fitXR.
Buy at Best Buy, Amazon, GameStop and Adorama.
Nanoleaf Lights and Light Panels
One of the best upgrades to our game area this year is the Nanoleaf Light Panels and Nanoleaf Essentials. The Nanoleaf Light Panels are available in various shapes, and you can change the design and colors of the panels.
In addition to the Light Panels, Canvas and Shapes offer more opportunities for creativity and customization. This is great for an accent wall in your gaming room or alongside the TV.
The Nanoleaf Essentials smart lights are affordable at $19.99 for the bulbs and $49.99 for the Light Strips. All of these elevated our living room and gaming area while keeping it tasteful and fun.
Buy at Best Buy, Apple and Nanoleaf.
Entertainment Stand for the Massive PS5
The PS5 is a massive console, and whether or not you upgrade your TV, you may want to upgrade your entertainment center. You'll need a decent amount of space to place the PS5 upright or on its side, and you'll need to make sure there is enough space for ventilation.
There are many options to choose from online or locally. We're shopping for one to handle 65-inch and larger 4K TVs since that seems to be the going size for many gamers, including ourselves. That said, there are some beautiful 75-inch TVs, so buy with your TV upgrade in mind.
The Bestier 70-inch Entertainment Stand is one that draws our eye at $189.99 on Amazon. If you have the money, the Sonorous Studio ST-160B looks amazing, but it's also pricier at $899.95 on Amazon.
Buy at Amazon, Wayfair or Home Depot.
Newsweek may earn a commission from links on this page, but we only recommend products we back. We participate in various affiliate marketing programs, which means we may get paid commissions on editorially chosen products purchased through our links to retailer sites.