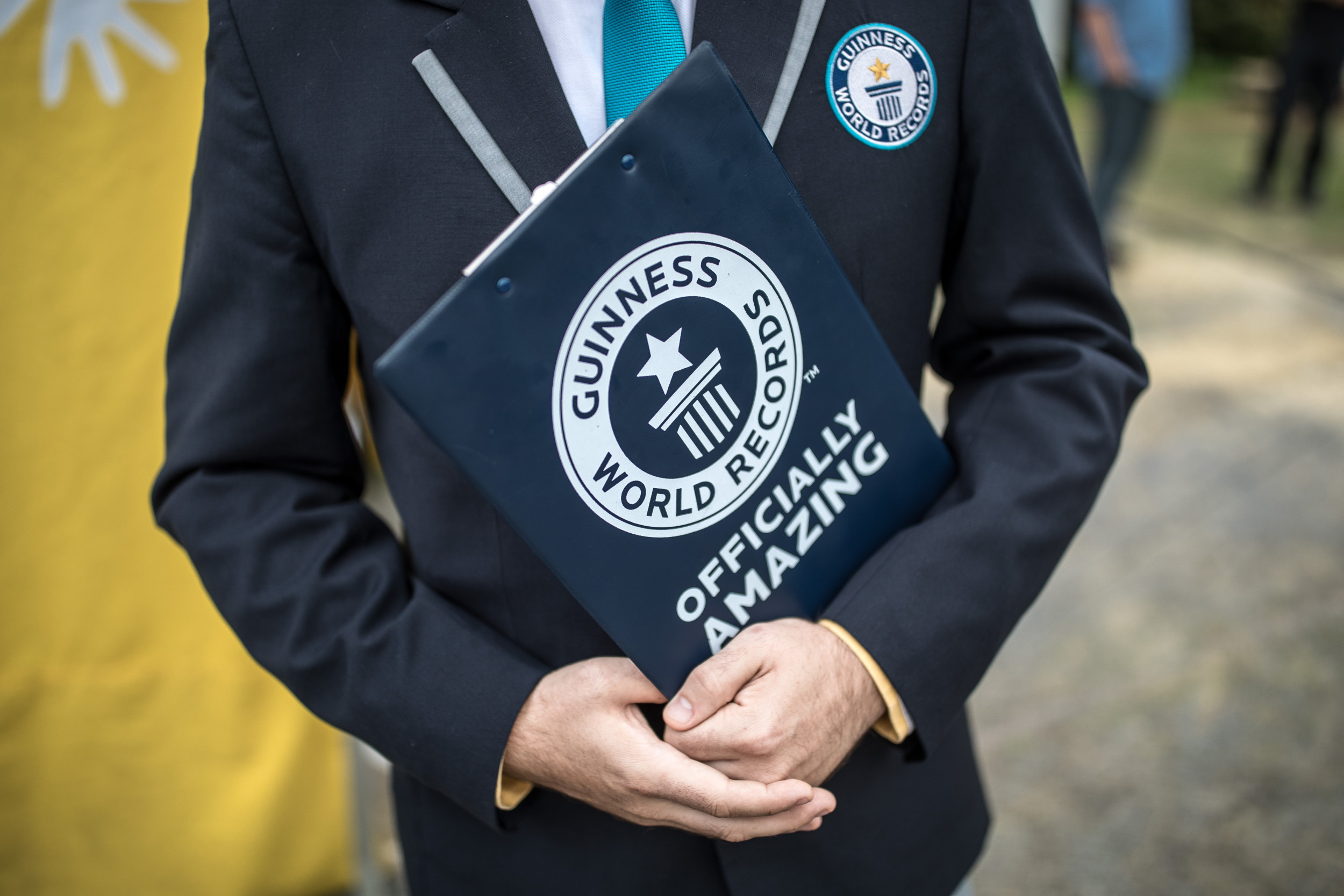 Woman Famous Online for 'Scarily Big' Mouth Earns Guinness World Record
Samantha Ramsdell has bagged the Guinness World Record for the world's largest female mouth, but
Samantha Ramsdell has bagged the Guinness World Record for the world's largest female mouth, but avid TikTok users may already recognize her and her wide smile.
Guinness World Records met Ramsdell at her local dentist's office in South Norwalk, Connecticut, where her mouth was officially measured. Dr. Elke Cheung used digital calipers to accurately measure both the length and width of her mouth.
Ramsdell's mouth stretches at an impressive 6.52 centimeters and more than 10 centimeters across, and she can nearly fit a whole green apple in it.
"Being 31 and being able to get a record for something that really I was so insecure about, something that I wanted to keep so small, it's great because now it's like one of the biggest, best things about me," she told Guinness World Records.
Ramsdell said she was urged by the "children of TikTok" that her mouth could be the largest and they encouraged her to go for the record, dubbing it "scarily big."
The comedian gained popularity on the social media app at the start of the pandemic, turning to TikTok videos as a way to make comedy while comedy clubs were shut. Now she has 1.7 million followers.
"At first, I was like, well…am I too old to be on TikTok? But it was the one thing I could do right now to keep me busy and keep me creative, so I started doing some singing, some of my comedy stuff, and I did one comedy video where I made this crazy face, and the children of TikTok were like, 'what happened to your face?'" she said.
Now, most of Ramsdell's contact centers around her extraordinary mouth—she often documents herself stuffing whole sandwiches in her mouth and specifically visiting restaurants to try out their dishes in one mouthful.
But she didn't leave the comedy behind completely, and still incorporates a lighthearted side into the mouth-focused clips—one skit saw Ramsdell post a series on her "strange genetic disorder" called BAM. What's BAM? "Big a** mouth," she revealed.
"One of my biggest videos was me responding to a comment someone left me asking if I feel insecure about my mouth. I responded with a silly video; mouth wide open and saying 'i used to be insecure, but it's part of me, so now I just let my big mouth shine in the sun'," she told Jam Press.
The new title is certainly a point of pride for Ramsdell now, who duetted a Guinness World Records video on her popular TikTok account, holding up the official certificate.
"I love you guys," she wrote to her followers in the caption.